New points should put an end to rail misery
The Belgian Railways are in the process of developing a new type of point that will be less susceptible to failure in adverse weather. Hundreds of thousands of rail commuters suffered delays and cancellations on Tuesday and Wednesday because of the winter weather. News of the new points broke after a meeting between rail bosses and the Federal Minister responsible for state-owned companies Jean-Pascal Labille (Francophone socialist).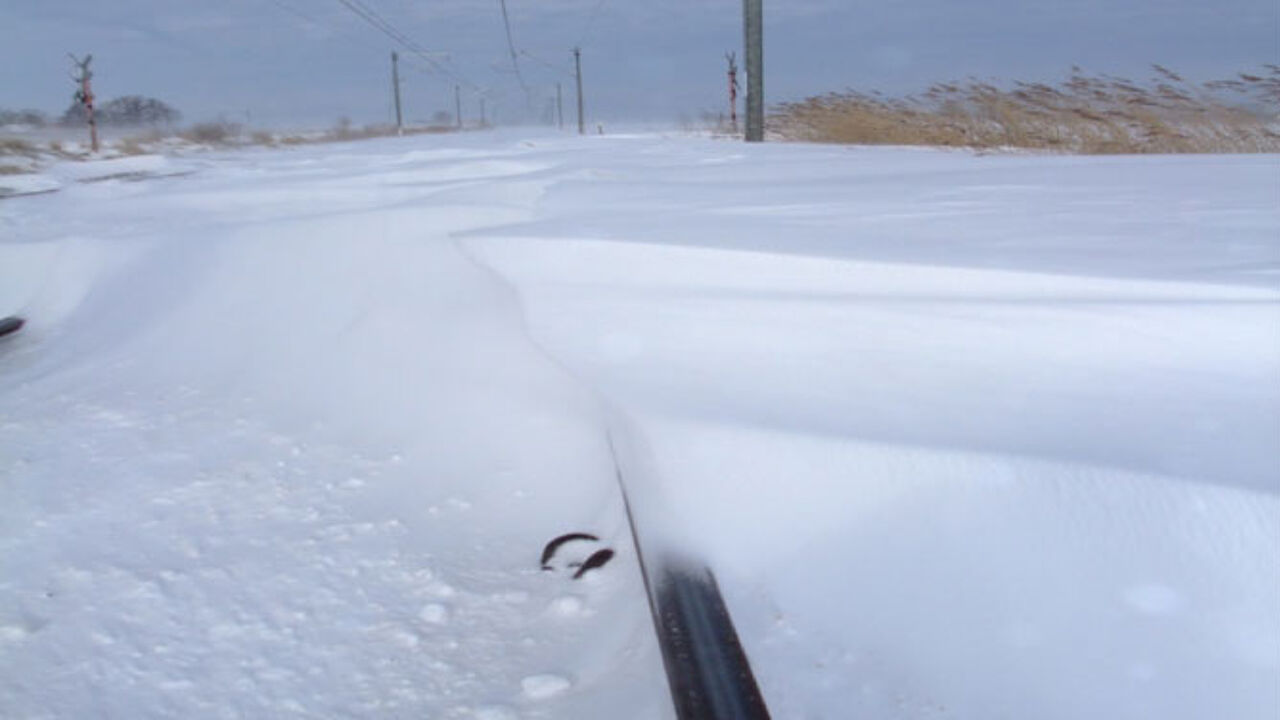 The meeting was called after the rail chaos seen earlier this week. The NMBS says it did all it could to prevent problems occurring with two thousand staff being drafted in to keep the network running in the face of sub-zero temperatures and snow. This was successful until around 9am on Tuesday when delays started to occur across the network due to a backlog of trains at Brussels South.
Elswhere, most of the problems on the network were caused by frozen points. Although the points have heating elements built in, they can become blocked during heavy snow. Consequently, the company in charge of Belgium's rail infrastructure Infrabel is working on a new points system that will no longer be susceptible to failure caused by heavy snow.
Another topic discussed at the meeting was the poor communication between the rail company and its passengers. Belgian Railways says that it made a conscious decision only to display the departure times of trains it was certain were going to leave on the departure boards of big stations.
However, this caused frustration among passengers that had sometimes been waiting for hours for their train.
It was agreed that communication with rail customers will be improved, for example by the use of social media. The issues agreed on at the meeting will be put into concrete proposals that will be published early next month.