121,000 people get help from Food Banks
A total of 121,000 people in Belgium were given food parcels by the Food Banks charity during 2012. A food bank is a non-profit, charitable organisation that distributes food to those who have difficulty purchasing enough to avoid hunger. Food banks were first set up in the United States in the 1970's. They entered Europe via France, where the first food bank was set up in 1984.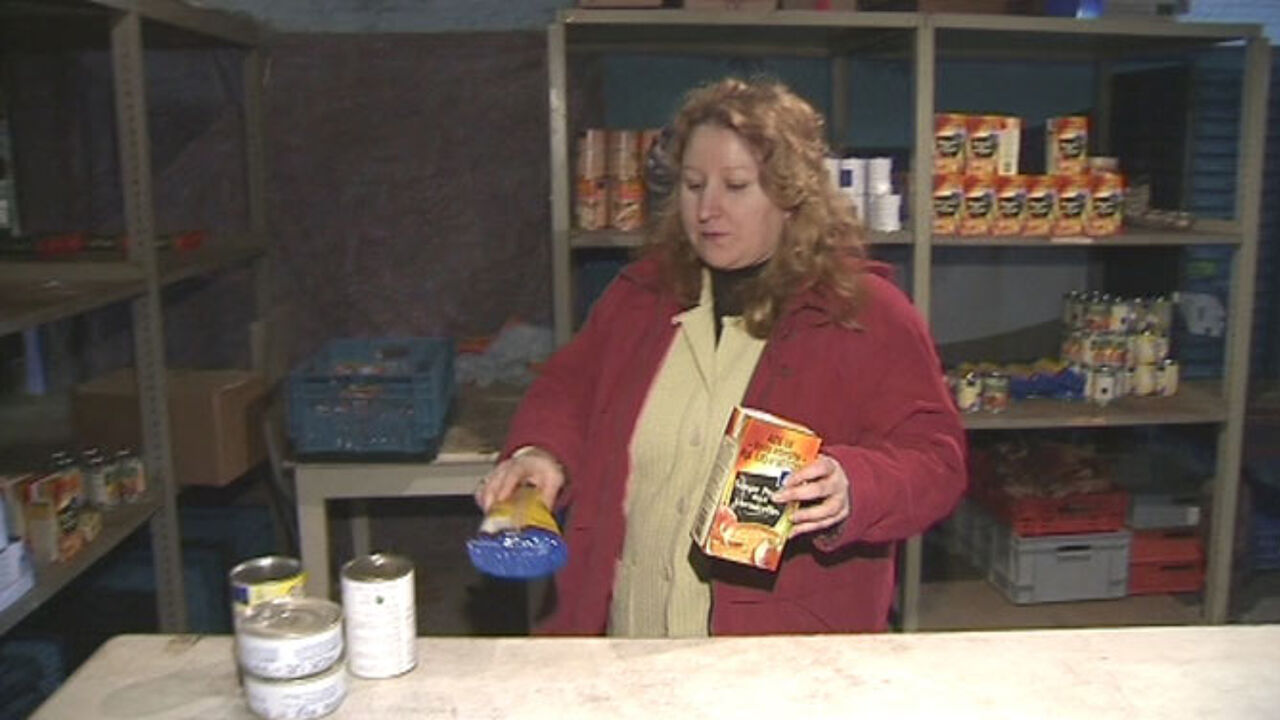 The first Belgian food bank was set up in 1986. There are currently nine food banks in Belgium.
According to a report in the Sunday newspaper 'Het Nieuwsblad op Zondag', the number of people asking for food parcels from the food banks has doubled since 1995.
Last's year's figure of 121,000 recipients of food aid is a new record. What stands out most in the figures is the big increase in the number of pensioners asking for help from the food banks, as they are unable to make ends meet with their pension.
The food banks are good for between 60% and 70% of all food aid distributed in Belgium. The Head of Belgium's Food Bank network Alfons De Vadder told journalists that last year's figures constitute a "sad record".
"In 2012 we helped 4,500 more people than in 2011. This is the sharpest increase since the start of the crisis in 2008. Meanwhile, we are now helping twice the number of people we did in 1995"
Not only people from deprived backgrounds are asking for help from the food banks. Some middle class people and families are also finding it hard to cope.
"There are small business people that went bankrupt at the height of the crisis. They've built up debts and have nowhere else to turn."
However, most striking of all is the increase in the number of pensioners asking for help. "This is a phenomenon of the last few years. Five or six years ago there were hardly any, but now they are finding it hard to make ends meet with a modest pension."