Flying start for cancer charity campaign
The 2013 edition of the VRT's charitable campaign to help cancer sufferers in our region has got off to a flying start. Well over a million euro was raised during the opening show of 'Kom op tegen kanker' that was held in Leuven (Flemish Brabant) on Saturday. Viewers of the televised event pledged 651,570 euro, while the Flemish Prime Minister Kris Peeters (Christian democrat) and the Flemish Minister responsible for science policy Ingrid Lieten (socialist) pledged a further 500,000 euro on behalf of the Flemish Government.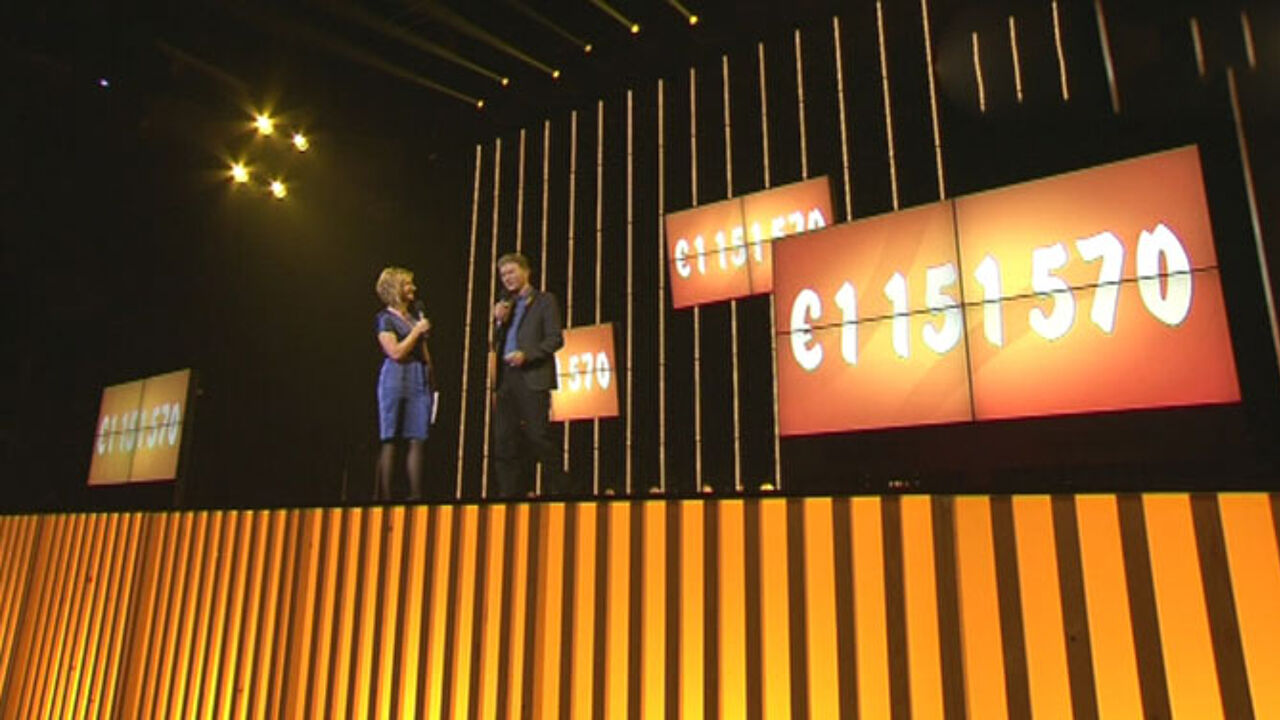 The theme of this year's fund raising campaign is children with cancer and the challenges faced by survivors of childhood cancer in later life.
Speaking after the show, the Chairman of 'Kom op tegen kanker', the VRT weatherman Frank De Boosere, said that he was pleased with the amount raised so far.
However, this is just the beginning and much more is expected to be raised during the campaign.
The show featured interviews with children that are facing or have faced life with cancer. There was also music from well-known Flemish artists such as Axelle Red, Bent Van Looy, Johan Verminnen and Koen Wauters. 
Anyone wishing to make a donation can do so by bank transfer to account number BE03 4886 6666 6684. Gifts of more than 40 euro are tax deductible.