Leuven gets tough on badly-parked bikes
The Flemish Brabant city of Leuven has launched a campaign to convince cyclists to make use of the guarded bicycle park provided under the city's Rector De Somerplein. Leuven is a relatively small, compact city with a very large student population. Consequently there are a large number of cyclists in the Flemish Brabant capital. If persuasion fails, the city council intends to get tough as it has done several times already on the Martelarenplein. There badly parked bikes were taken away.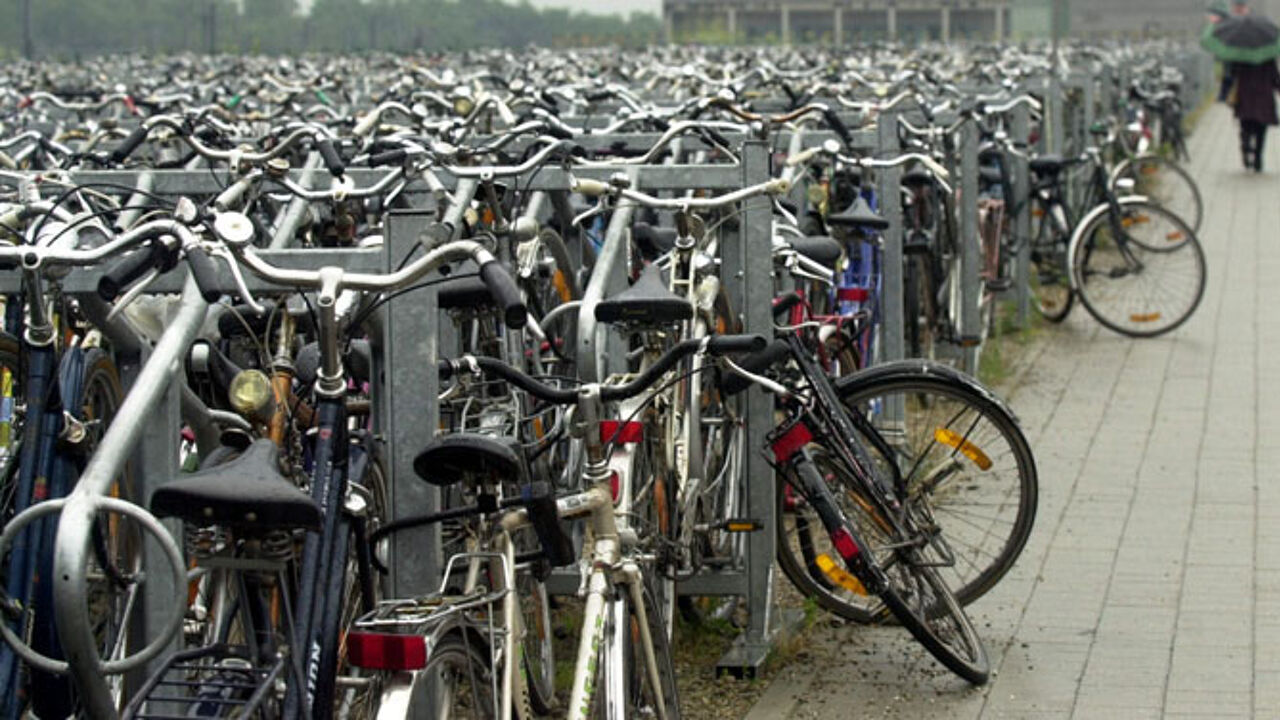 The city's plans to force cyclists to use the cycle park on the Rector De Somerplein were made public at a council meeting on Monday evening by Leuven's Mayor Louis Tobback (socialist).
Mr Tobback says that the decision was taken amid concerns for public safety. "At the end of last year I observed how the crossroads of the Naamsestraat and the Muntstraat was blocked by cyclists. The ambulance wouldn't have been able to get through, if anyone had been in need of medical assistance in the Muntstraat."
Mr Tobback went on to slam cyclists that are "too lazy" to walk a couple of dozen metres to park their bike in a cycle park.
"The cycle park will soon fill up, once we've cleared the square of bikes a couple of times."
Leuven Alderman Dirk Robbeets (socialist) says that road works and the poor weather have meant that the underground cycle park has been under-used.
Both Mr Tobback and Mr Robbeets were responding to a question put by Rik Daems of the liberal opposition about the cost efficiency of the underground cycle park that opened last September.
The Leuven University student paper 'Veto' recently published an article in which it was claimed that on average just 18 of the 560 parking places for bikes in the cycle park were occupied. The cycle park costs the City of Leuven 483,000 euro/year to run.