Almost relegated, but nevertheless a Cup finalist
In football, Cercle Brugge have made it into the Belgian Cup Final after ousting West-Flemish rivals KV Kortrijk in the second leg of the semi-finals. A last-gasp effort by Michael Uchebo sealed it for Cercle Brugge, who are fighting to stay in the top flight of the Belgian league.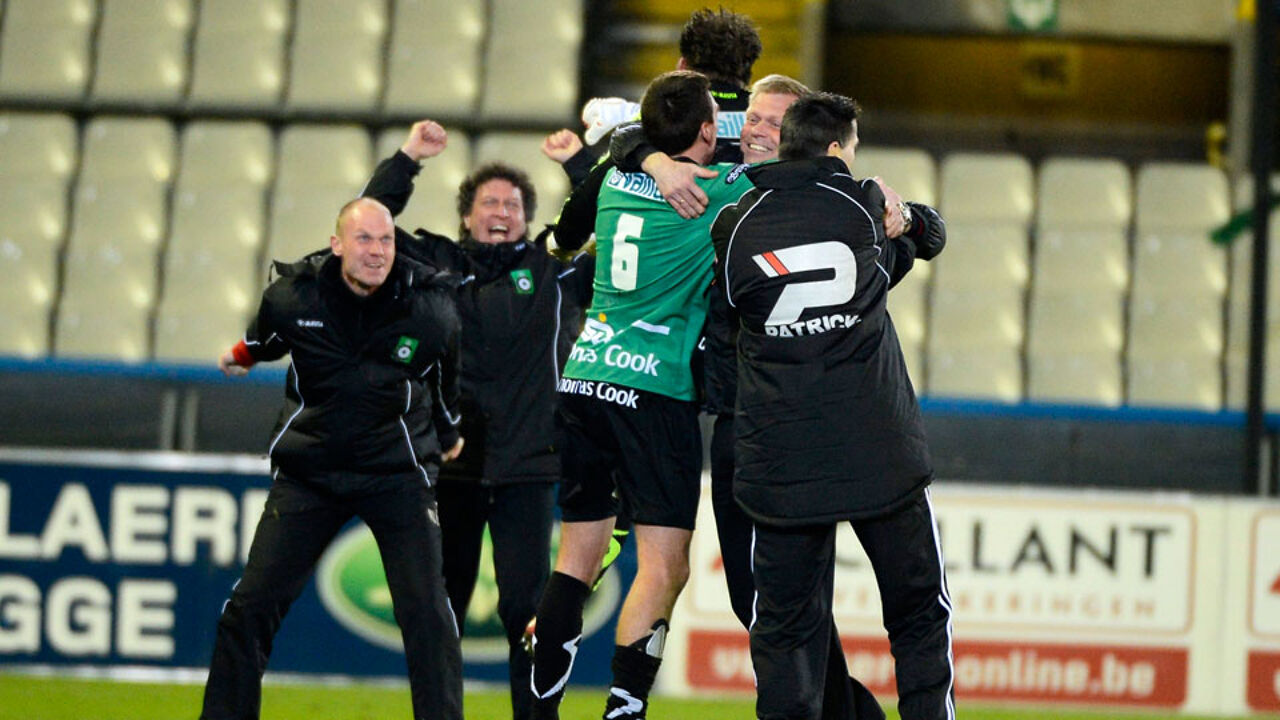 Dutch Cercle Brugge coach Foeke Booy (second from right) celebrates.
Cercle Brugge had won the first leg in Kortrijk (1-2) but came 0-2 behind on home soil in Bruges. However, substitute Michael Uchebo (photo) first pulled one back for Cercle 16 minutes from time, pushing the match into extra time. In the dying minutes of the game, Uchebo headed home the equalizer after 120 minutes, which earned Cercle a place in the final.
The Jan Breydel Stadium in Bruges had a disappointing crowd of 4,073. Almost half of them were from Kortrijk, a city which is not too far from Bruges. Cercle are facing a long battle to stay in the top flight. First, they are playing Beerschot in a play-off. Even if they come out on top, they would face a round-robin competition with 3 second-division clubs. Only the winner of that competition plays in the top flight next season.
The Belgian Cup Final takes place on Thursday 9 May in Brussels. Cercle will face KRC Genk, who ousted Anderlecht earlier. In the final, Genk will start as the big favourites and Cercle as the underdog. The Cup Final makes up for a very disappointing and turbulent season for Cercle.