Nigel (Canada) and Lew (Australia) discover Flanders
On Saturday, cycling fanatics have the chance to ride their Tour of Flanders, one day before the professional race and on the same challenging course with the cobble stone sections and steep hills. Flandersnews talked with Nigel of Toronto, Canada and Lew of Melbourne, Australia. "What I fear most? The cold temperatures!"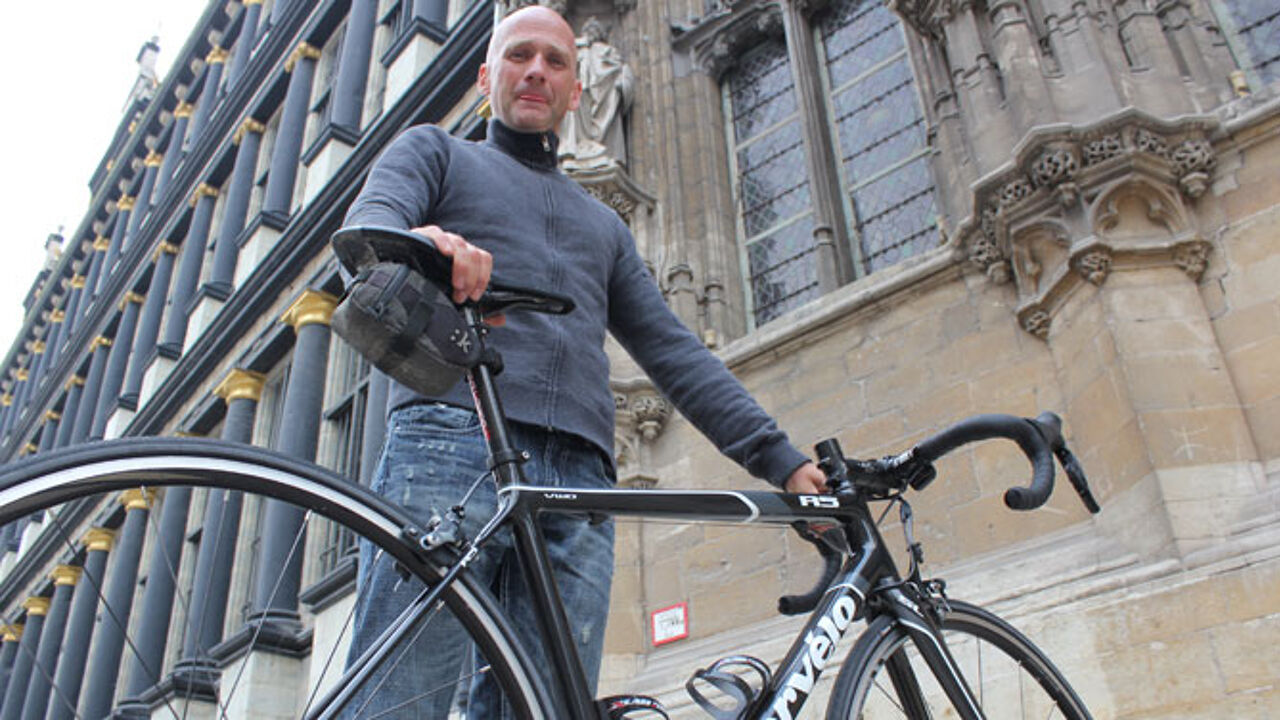 Nigel Gray (42, photo) is a professional triathlete and looks well-prepared. Although he has just had a long flight from Canada when we meet him on Friday afternoon in Ghent, he looks very fit. "Let's wait until tomorrow morning", Nigel smiles. "I am not sure how I will feel then. I hope the jetlag won't be too bad."
Nigel will be taking part in the middle version of 133 km - there is also the short version of 83 km and the long version of 259 km, on exactly the same course as the professionals, from Bruges to Oudenaarde.
What he fears most, is the time difference. "I am looking forward to the steep cobble stone climbs in the Flemish Ardennes - like the Koppenberg, Paterberg and the Oude Kwaremont - but I hope they won't be too congested."
Cycling is emerging in Canada as well. "This year, the Tour of Flanders will be live on TV for the first time. The cycling culture in Canda is growing. Cycling is the new golf, I would say. Business people turn from golf to cycling. Cycling is faster, takes less time and you drink less afterwards - although we may doubt that after they will have tasted Belgian beers, red. - so that makes it a healthier sport than golf."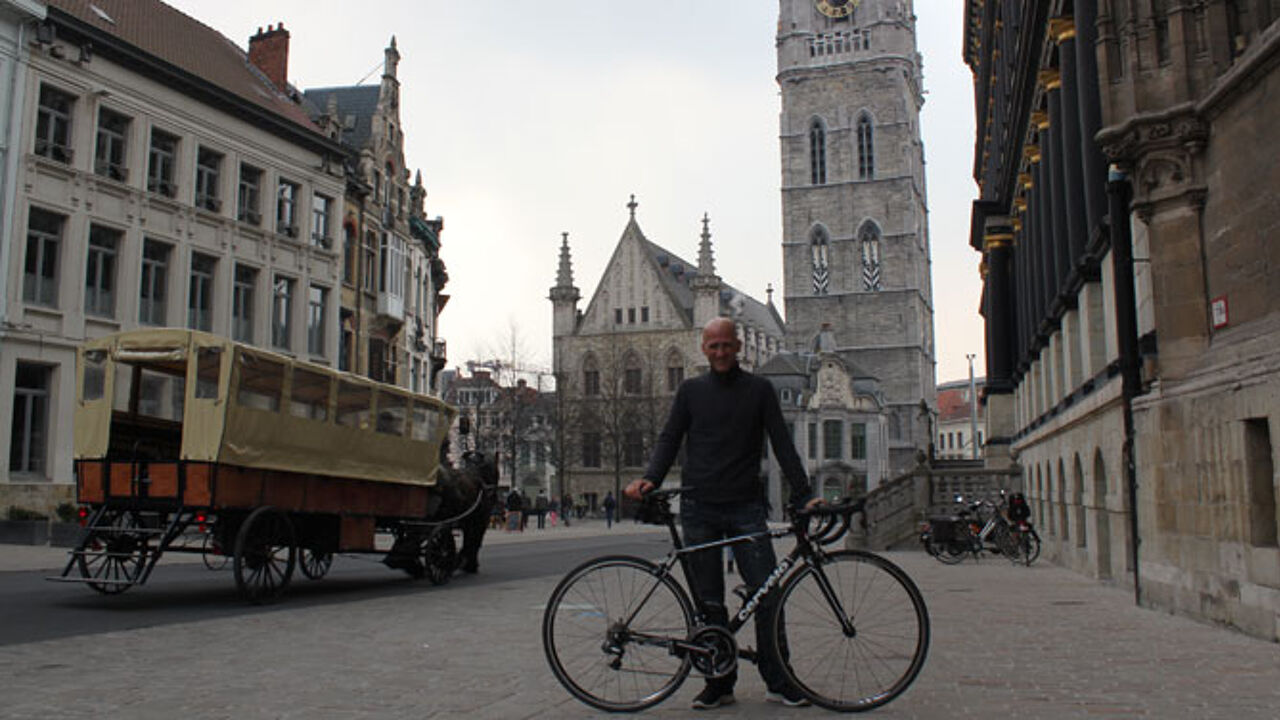 From summer straight to winter
We also meet Lew Targett in Ghent, who is doing the 133 km. Lew is concerned about the weather: when he left Australia on Wednesday, it was 36 degrees Celsius there (96.8 Fahrenheit). In Ghent, it's only 6 degrees (42.8 Fahrenheit).
"This is my first ride in Belgium", Lew (61, photo) says. "I am a bit worried, coming from summer to winter. "And then you have the cobble stones. I once rode on cobbles on the Champs Elysées in Paris, but that was not the same. The cobbles there are soft, not like here in Belgium. In Australia, I never did cobble stones! And the burgs are very steep and narrow. It will be quite an experience."
The Tour of Flanders will be broadcast live on Australian TV. "That has been the case since 2 or 3 years. It's getting more exposure."
Lew will be staying in Flanders for five days, and will visit some breweries and museums. On Wednesday, he will see the Scheldeprijs. However, when we ask him about what first comes to his mind when we mention Belgium, he says "a country without a government." We had almost forgotten, we indeed set a world record of one year and a half. But back to the Tour of Flanders. The riders can expect a cloudy day with some bright spells, temperatures of around 6 degrees Celsius and not too much wind. Most importantly, no rain is expected.