VUB agrees design for new student rooms
Conix Architects have been selected as the architects for the new buildings that the Flemish Free University of Brussels intends to commission at its Etterbeek Campus in Brussels. The new buildings should be ready by 2016 and involve an investment of 50 million euros.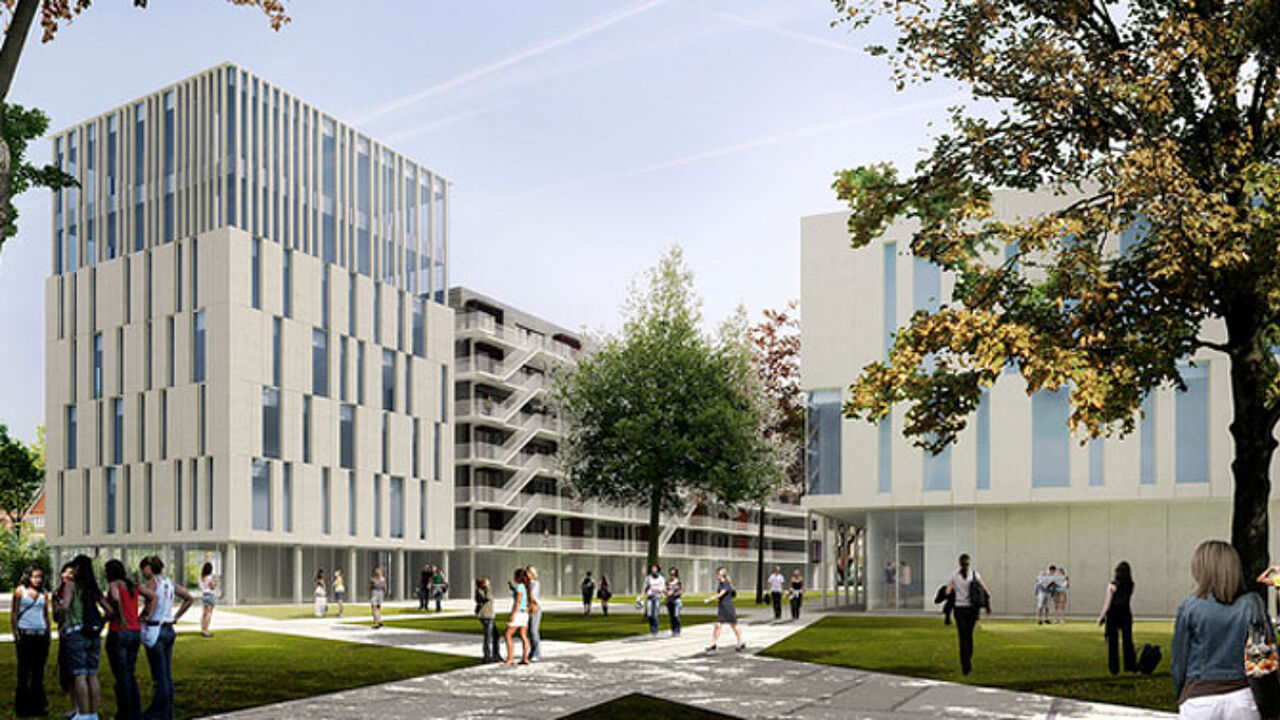 The new buildings will cover an area of 25,000 square metres and include 650 new student digs. The new complex will also include auditoria, research labs, offices as well as leisure facilities. A new exhibition hall is also planned as well as a new home for the famous KultuurKaffee bar.
The university says that the winning design will provide an open and green entrance to the campus. The new complex will also form a kind of urban demarcation between the campus and the rest of the city providing the university with a clear entrance.
Conix Architects has now been asked to finalise the plans before planning permission can be sought. Work should start at the end of 2014 with completion expected by Christmas 2016.
Conix Architects are working together with the engineering group Group Talboom, 3E, OCB and the landscape architects around Dirk Vandekerkhove.