Fabian Cancellara wins Tour of Flanders
Fabian Cancellara of Switzerland has won the 97th edition of the Tour of Flanders cycling race, one of the post prestigious events in the Flemish cycling calendar.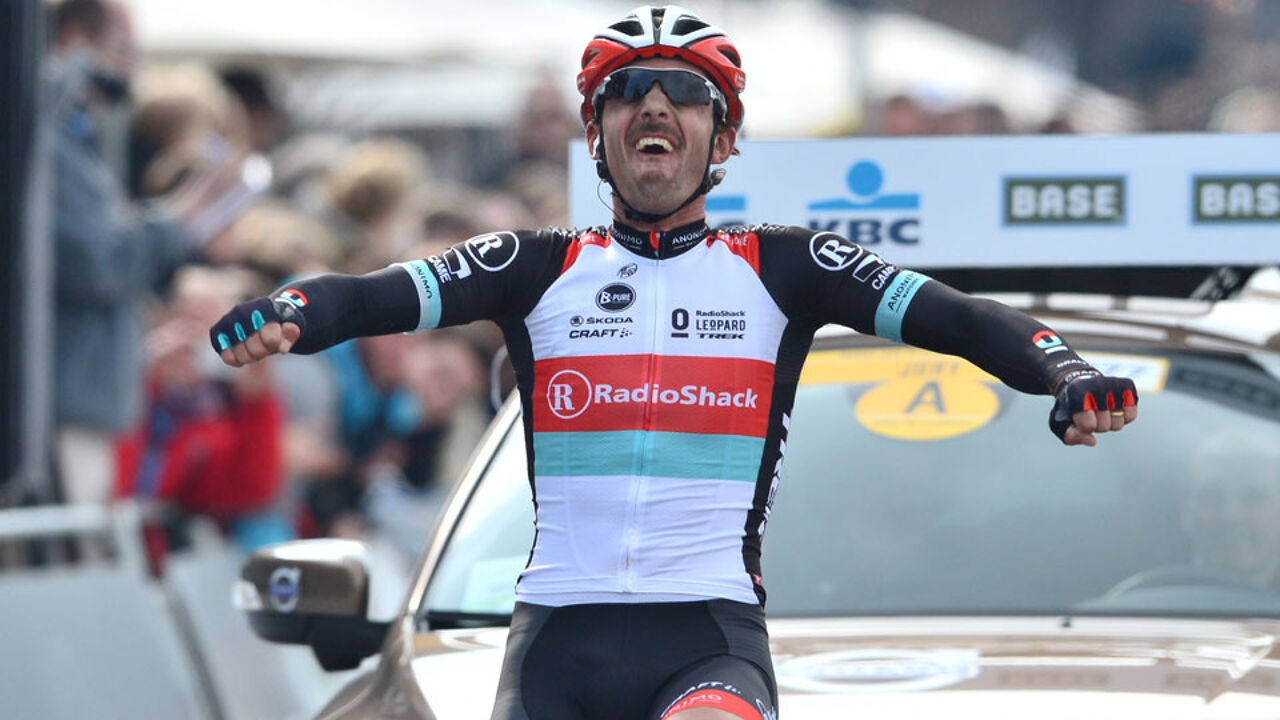 The race took 205 riders over 256km across some of the most difficult cycling territory in Flanders including many stretches of tortuous cobblestone roads.
It was after only 20km that we lost the outgoing champion, Fleming Tom Boonen, who has won the race three times in his career. The rider had to avoid a truck and crashed into a post. Boonen fell tumbling onto his hip and had to be rushed to hospital where his knee required stitches. It has not been Boonen's year. He had to pull out of Ghent - Wevelgem last week and is now unlikely to compete in next Sunday's Paris - Roubaix.
In the nervous opening stages there were numerous escapes from the peloton, but these groups never managed to put more than a minute's distance between themselves and the bulk of the riders.
After the Koppenberg (Heads Hill) Greipel, Sieberg, Kwiatkowski, Tjallingii and De Vreese escaped. Selvaggi en Minard soon joined them. Favourites Cancellara and Sagan bided their time.
Then Roelandts joined Offredo, Turgot and Hinault in the lead. Only Kwiatkowski managed to stick with them. Meanwhile Devolder served master Cancellara.
Roelandts now took the lead followed by Cancellara and Sagan. At the Paterberg Cancellara ditched his rivals and for the rest of the race he remained unchallenged later crossing the finishing line for the second time in his career.