Herman Van Rompuy: "Belgium's made very limited cuts"
Speaking in an interview with the weekly De Zondag Belgium's Herman Van Rompuy has played down the efforts this country has made over the past three years to introduce cuts with a permanent character. Mr Van Rompuy, who currently chairs the European Council, made his intervention hours after the Belgian Government announced a package of austerity measures that would cut expenditure for good by 1%.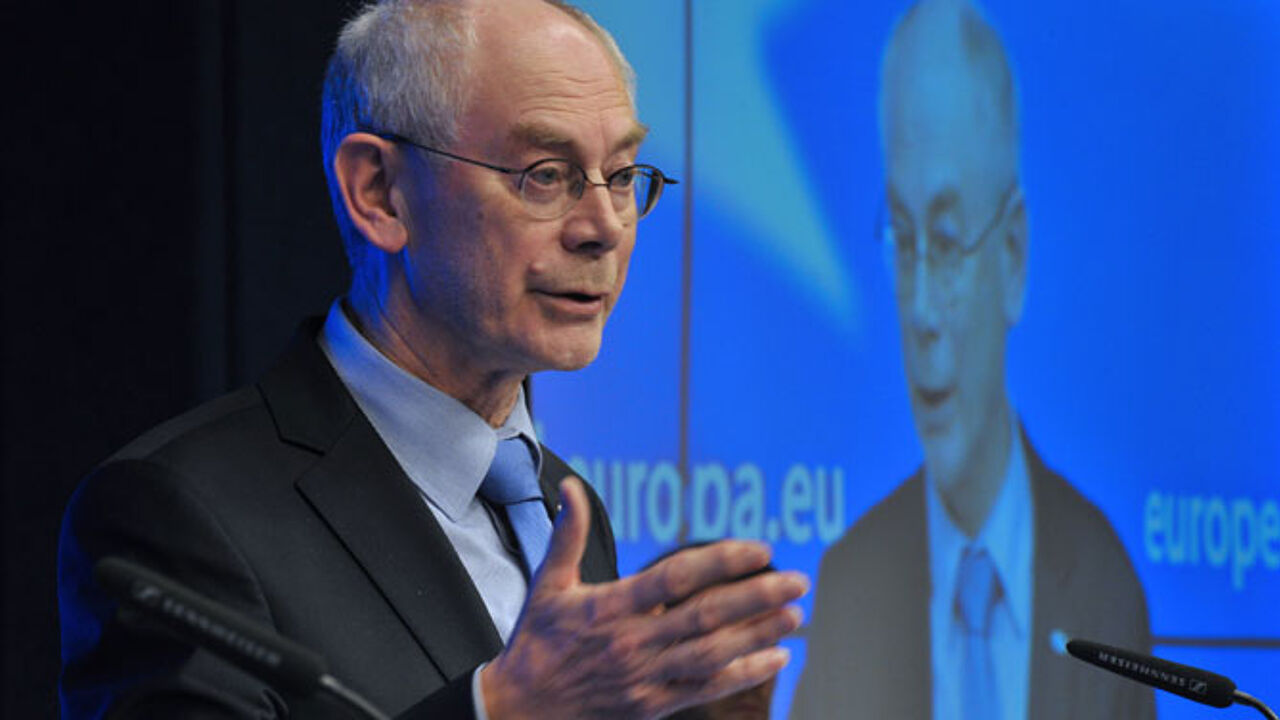 Mr Van Rompuy, a former Belgian Christian democrat Prime Minister told De Zondag that what Belgium had saved over the past three years wasn't really that impressive: "Look at the figures. There isn't a single figure that shows that we went mad with austerity measures. Which permanent savings has Belgium made? 0.5% in 2010, zero in 2011 and 0.7% in 2012. This is very limited."
Europe's highest ranking official shied away from commenting on the 2013 budget that was finalised on Friday.
European Commissioner for Economic and Monetary Affairs, Olli Rehn, has been more forthcoming. In a communiqué he says that the European Commission welcomes Belgium's efforts to make structural savings as well as its commitment to reduce the national debt adding he would now scrutinise the details of the Belgian spending review.
Earlier Mr Rehn signalled that the Commission would accept an easing of the EU's budget deficit target for Belgium that stood at 2.15% of national output. The Belgian Cabinet on Friday struck a deal that let the deficit slide to 2.4%.