Peter Sagan squeezes butt of podium miss
During the ceremony after the Tour of Flanders cycle race, Slovakia's Peter Sagan grabbed the opportunity to squeeze the butt of one of the podium misses that was kissing the winner Fabian Cancellara. Sagan was also on the podium after coming second.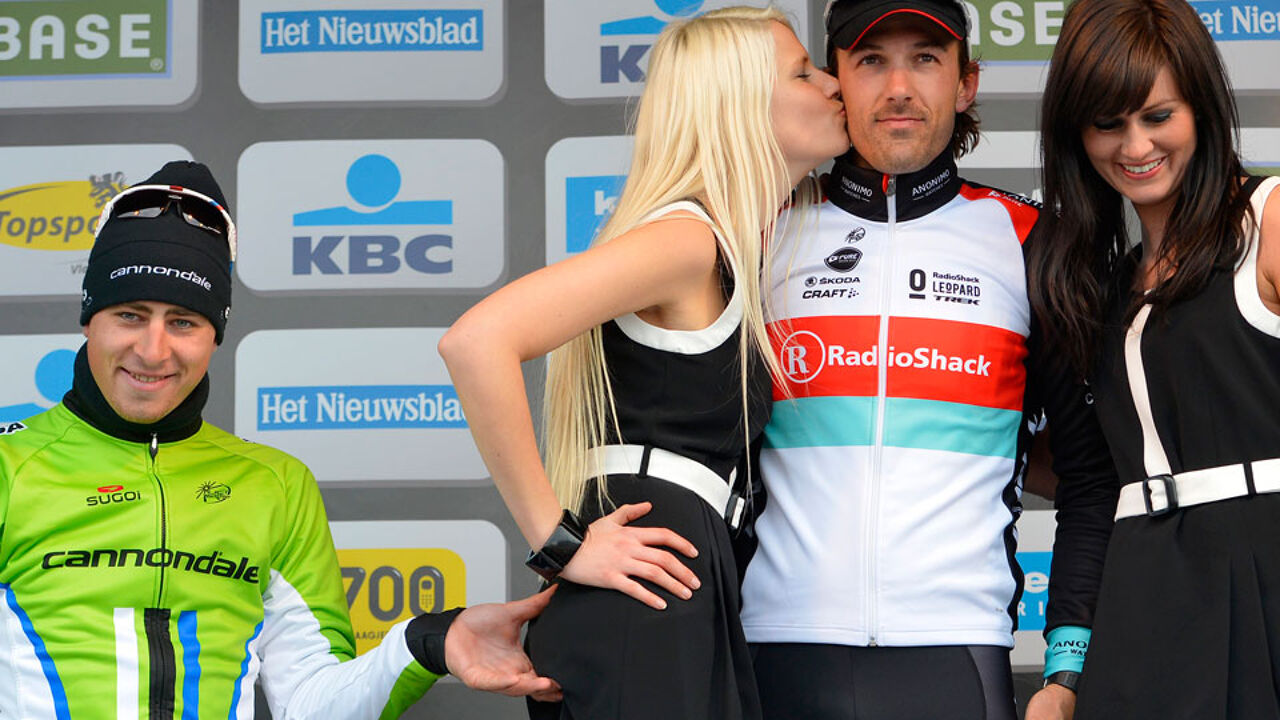 23-year-old Sagan couldn't win, but climbed the podium together with Cancellara and Belgium's Jurgen Roelandts who took third place.
The Sagan manoeuvre was not seen by the cameras as the show was still going live, but photographers did capture the moment.
Sagan might have meant it as a joke, but had also triggered controversy as his inappropriate move was spread through different media on Easter Monday. Peter Sagan, the rising star in cycling, eventually apologised. It was only a joke, he argued. It was not my intention to disrespect women. Sorry if someone was disturbed about it, he tweeted.