Tom Boonen: "Paris-Roubaix is not an option"
The Flemish cycling hero Tom Boonen will not start in the French classic race Paris-Roubaix next Sunday. Boonen was badly hurt in a crash during the Tour of Flanders. The accident happened at high speed. "I immediately realised it was serious."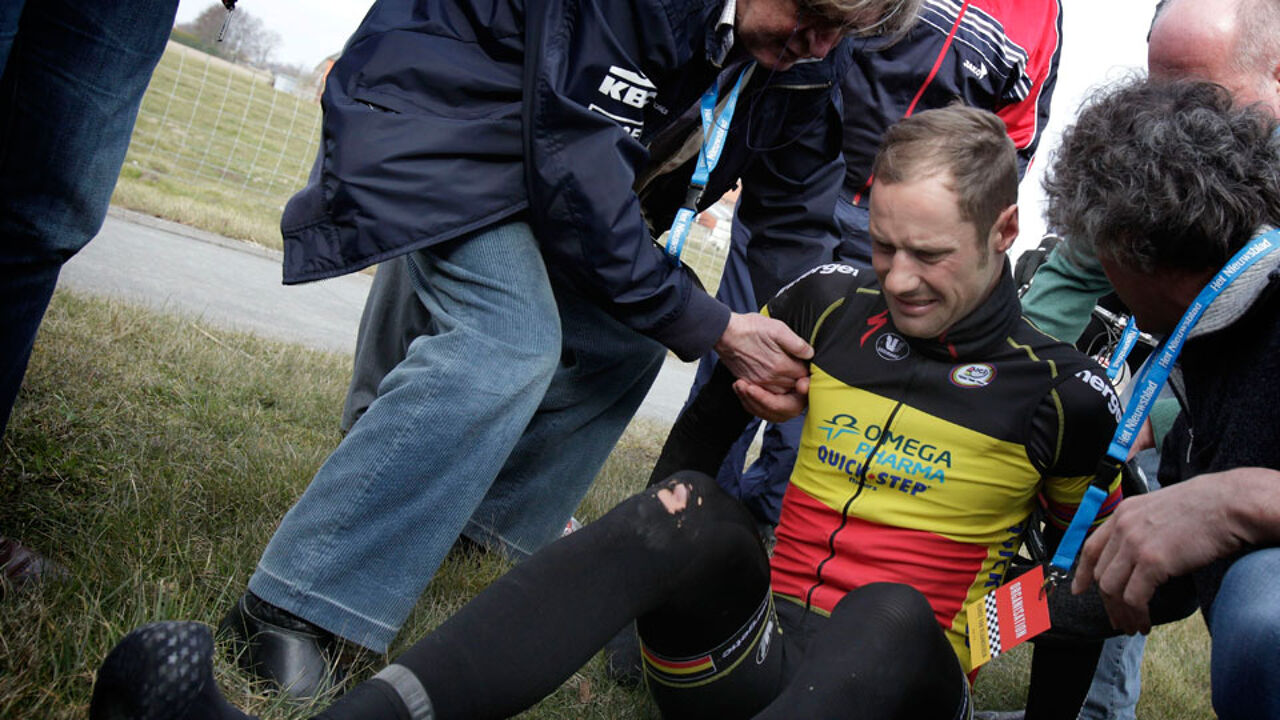 When Tom Boonen left hospital a couple of hours after his crash, he didn't want to talk to the press. The disappointment was huge, after yet another incident had marred his season. Last year, Boonen was the king of the spring classics with back-to-back wins in the E3 Harelbeke, Gent-Wevelgem, the Tour of Flanders and Paris-Roubaix. This year, nothing seems to work out as he is haunted by bad luck.
In a press release late on Sunday, Boonen said that he will not start in Paris-Roubaix. It's no use competing in the cobble stone classic, as he sustained elbow, knee and hip injuries which will keep him sidelined for at least a couple of days.
This is how Boonen described the crash: "We were riding at high speed. The peloton swept to the left side of the road and I hit a plastic post. I was down on the ground in a flash. At first, I couldn't even breathe. I immediately realised it was serious. I felt an intense pain at the left side of my body. When I saw the wound on my right knee, I knew the race was over."
Boonen didn't break any bones, but has a lot of pain. "It's hard to say no to Paris-Roubaix, but I have no choice."