Ghent Boekentoren in Google logo
The Boekentoren (Book Tower), one of the well-known sights in the Ghent skyline, is part of the Google search engine logo for one day. On Wednesday, it's 150 years ago to the day that the designer of the building, the architect Henry van de Velde, was born in Antwerp.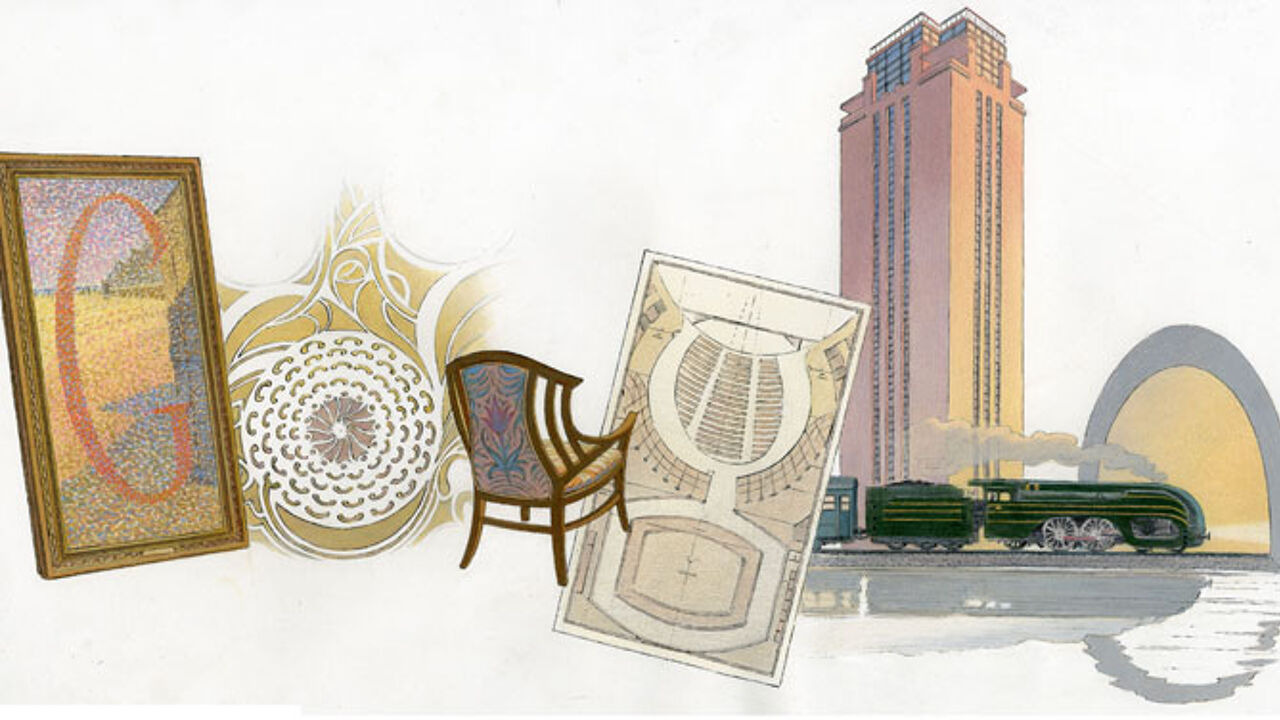 Today's complete Google logo makes a reference to the Belgian architect and painter. The Boekentoren takes the place of the letter L. Henry Van de Velde is considered as one of the most important representatives of art nouveau.
Henry Van de Velde was asked to make the design for the university library - which is commonly known as the Boekentoren - in 1933. The construction started in 1936, but didn't get finished until after the Second World War. Van de Velde died in 1957 in Zurich. At present, the building is being renovated. At the same time, some 300,000 books are being digitalised in cooperation with Google.
Today's Google logo - a doodle which acts as a link to Van de Velde's work - was designed by the Belgian artist François Schuiten. Every object in the logo refers to Van de Velde in a certain way. "The first G stands for his pointillism period, the first O for his graphic work, the second O for his work as a designer of furniture, the L is formed by the Boekentoren and a train - Van de Velde was a design advisor for Belgian Rail - and the E refers to the gate to a new world"
The Google logo will be shown to surfers in France, the UK, Germany, Switzerland, Austria and the Netherlands.