Brussels 10th in European Congestion Index
Brussels is Belgium's "congestion capital" as the Belgian city with the most traffic jams. That's according to data collected by the GPS manufacturer TomTom. Brussels takes 10th place on a European list. The worst place to visit by car is Moscow, both on a European level and worldwide.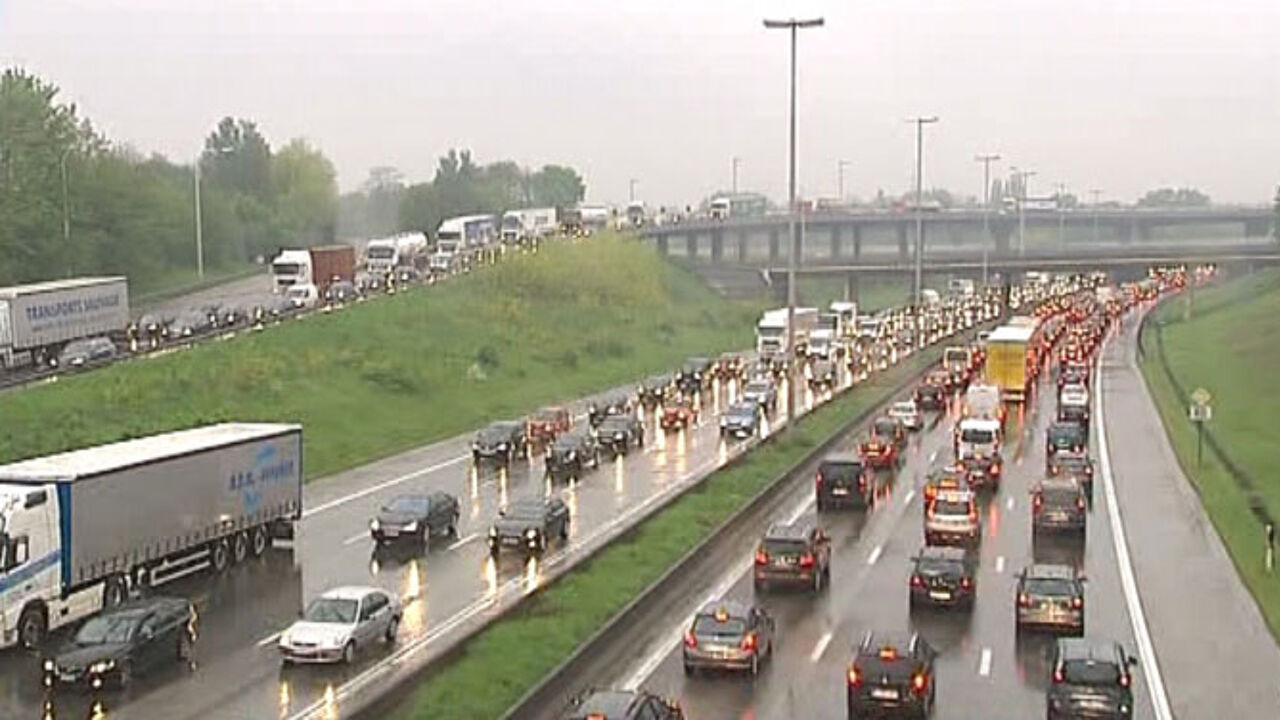 When you turn the radio on during rush hour to be kept up-to-date with traffic information, it's clear: most traffic jams are situated in and around Brussels. The Brussels Orbital Road is notorious for its long tailbacks. The slightest incident gives rise to even longer traffic jams with waiting times of up to half an hour and more in rush hour.
TomTom calculated that motorists living 30 kilometres from their work in Brussels, lose 101 hours each year in their car, only due to traffic congestion. This does not calculate the normal time to commute. TomTom claims that its Congestion Index is the most accurate in the world "because it's the only one which is fully based on motorists' actual travel times."
Avoid Tuesday morning and Friday evening
Belgian motorists are confronted with the longest traffic jams on Tuesday morning and Friday evening. The best times to take the car to commute are Monday evening and Friday morning.
Those working in Antwerp and taking the car to work, lose up to 81 hours in traffic jams, figures based on a distance of 30 kilometres show. On average, trips in Belgium take 22.8 percent longer due to traffic congestion. 3 February was the worst day for Belgium so far.
Congestion Index for Europe (2012)
Moscow
Istanbul
Warsaw
Marseille
Palermo
Stuttgart
Paris
Rome
Hamburg
Brussels
Congestion Index worldwide (2012)
Moscow
Istanbul
Warsaw
Marseille
Palermo
Los Angeles
Sydney
Stuttgart
Paris
Rome