10-year interest rate at all-time low
The rate of interest Belgium has to pay to lend money on the international money markets is at an all-time low. At 11:45 am on Friday the rate dropped to 1.96%. At the end of November 2011, just before the new Federal Government led by Elio Di Rupo (Francophone socialist) took office, Belgium had to pay almost 6% interest on ten-year-loans.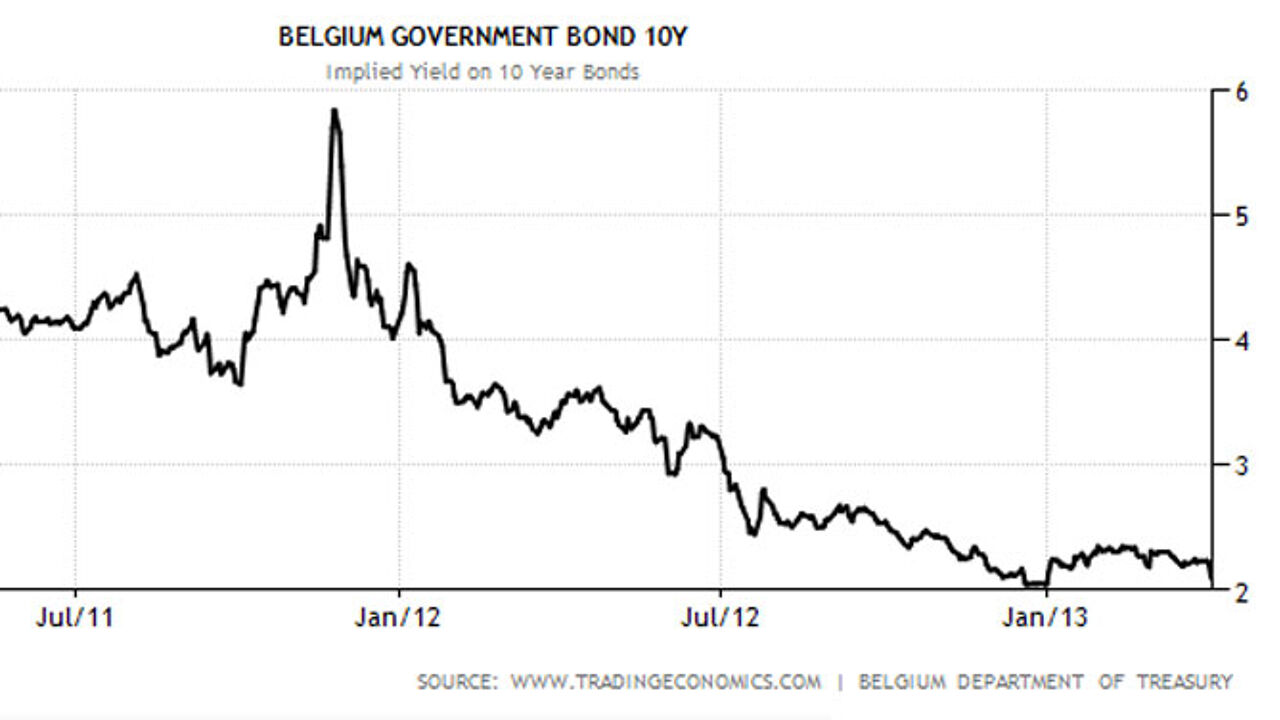 The fall in the rate of interest on ten-year-loans provides an indication that the money markets have greater confidence in Belgium.
The amount of interest payable on 30-year-loans has also fallen to under 3%.
The lower rates of interest are good news for the Belgian treasury as Belgium will be able to lead cheaply to service its national debt.