Pizzeria explodes in Limburg
A pizzeria in the eastern town of Heusden-Zolder was severely damaged by an explosion on Saturday morning. Fortunately, the restaurant was still closed at the time and nobody was hurt.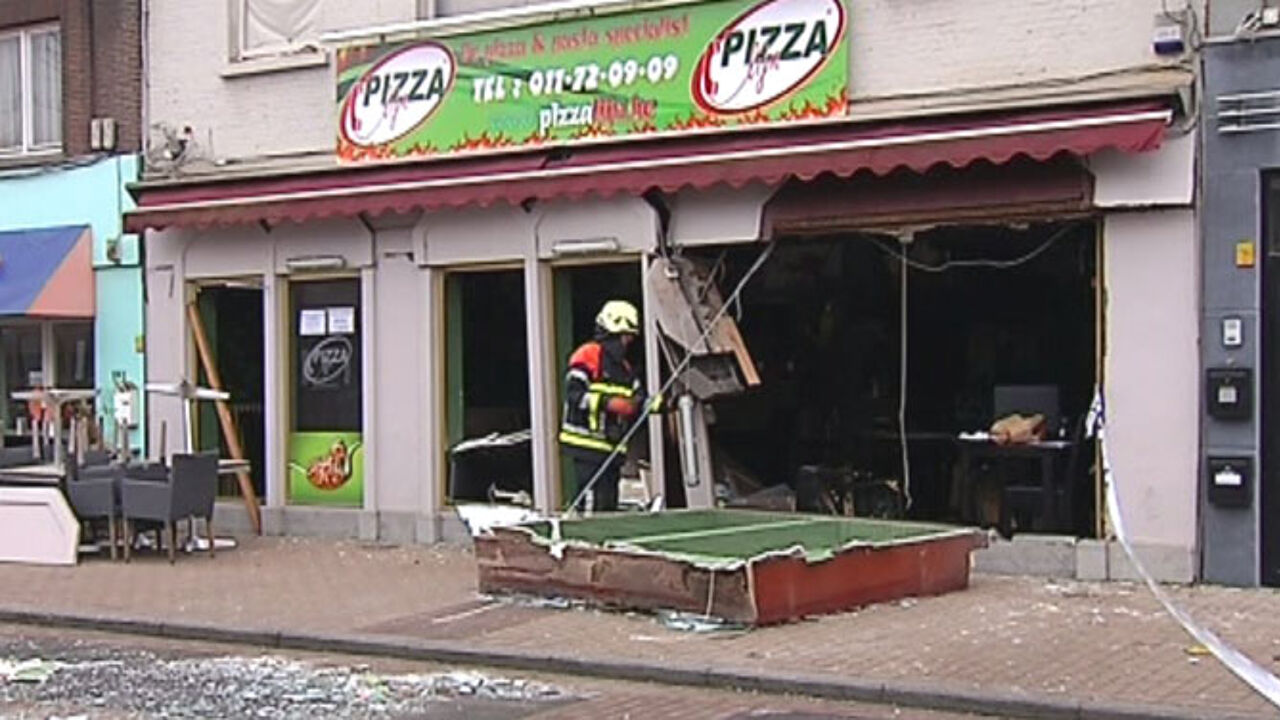 A loud bang and vibrations woke many of the residents of the Koolmijnlaan in Heusden-Zolder just before 8am on Saturday. The explosion shattered the windows at the front of the pizzeria and chairs and tables on the terrace in front of the restaurant were blown away by the blast as was some of the seating and tables from the inside.
The local fire brigade rushed to the scene as did investigators from the public prosecutor's office. At first malicious intent was not being excluded, but now the investigation is concentrating on the theory that the explosion happened by accident.