"Humiliating for humanity"
A small demonstration in support of undocumented people was staged in Brussels on Saturday. Up to 100 people joined the protest against the Belgian government's immigration policy.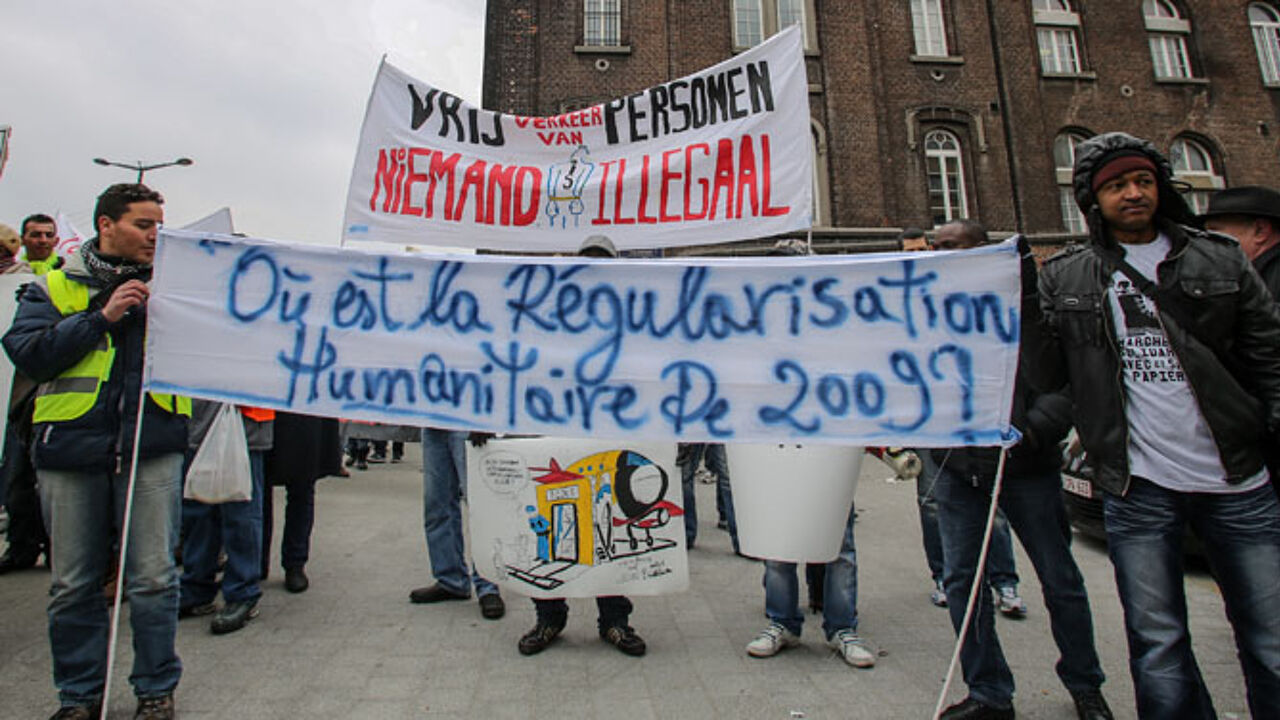 Protester Sarah Melsens told the VRT: "We're attacking the hardening of today's political climate in Belgium. Since 1974 it has become increasingly difficult for immigrants to enter the country. Immigrants' rights are being reduced, urgent medical aid that should be a basic right is now being questioned by certain politicians."
The demonstrators are highly critical of the medical criteria that were introduced in 2012. Activist Jean-Marie Piersotte: "I think it is scandalous that Maggie De Block (the Asylum and Migration Secretary - Flemish liberal), who is herself a doctor, has been able to restrict access to health care in Belgium so drastically."
Jean-Marie Piersotte also attacked the illegal employment of undocumented people claiming that this was a modern form of slavery: "The unions should campaign on this issue that results in social dumping."
The protesters carried banners claiming that Belgium's closed asylum and removal centres were 'humiliating for humanity' and alleging that undocumented people were being 'crushed by the law'. The demo headed from the Klein Kasteeltje, Belgium's oldest and largest centre for asylum seekers, to the offices of the Asylum and Migration Secretary.
Protesters called for 'the safeguarding of the social and economic rights of everybody on Belgian territory'. Further protests are planned in the course of the next two weeks.