Up to 800 people kitted out as Zombies took part in yesterday's 'Zombifff Parade' staged as part of the Brussels International Festival of Fantastic Film, the BIFFF.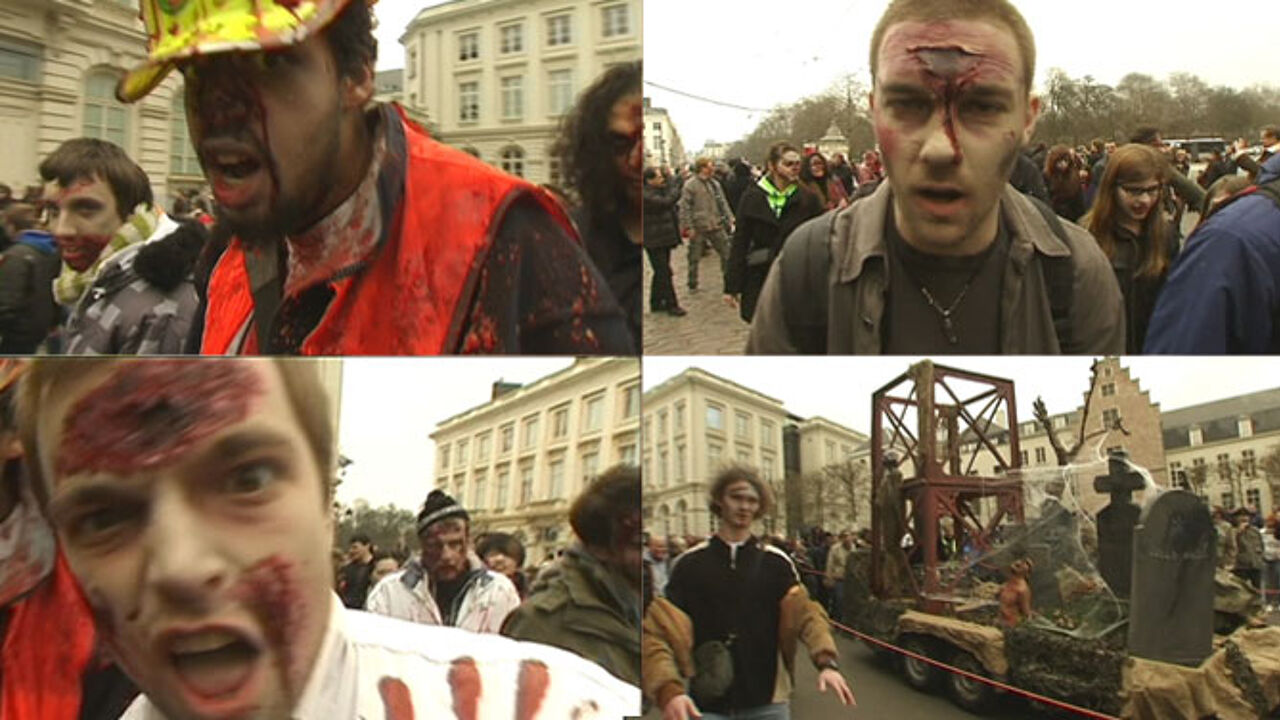 Encouraged by a couple of DJs and their music the Zombies headed off from the Paleizenplein at 4pm and made for the Muntplein. A float decorated with headstones led the parade. The Zombies performed dances reminiscent of Michael Jackson's Thriller clip.
The parade could count on considerable interest from by-standers, who burst out laughing when the Zombies managed to scare the living daylights out of an unsuspecting passer-by. The BIFFF runs in the Bozar until 13 April.