Anderlecht still rule, but only just
In football, Anderlecht retain first place in Play-off I as challengers Zulte Waregem were kept to a draw by KRC Genk. Anderlecht only picked up 1 point from 2 matches, but remain the favourites for the league title as their challengers also fail. Meanwhile, second-division KV Oostende are certain of promotion to the top flight after squeezing past Eupen on Sunday (1-0).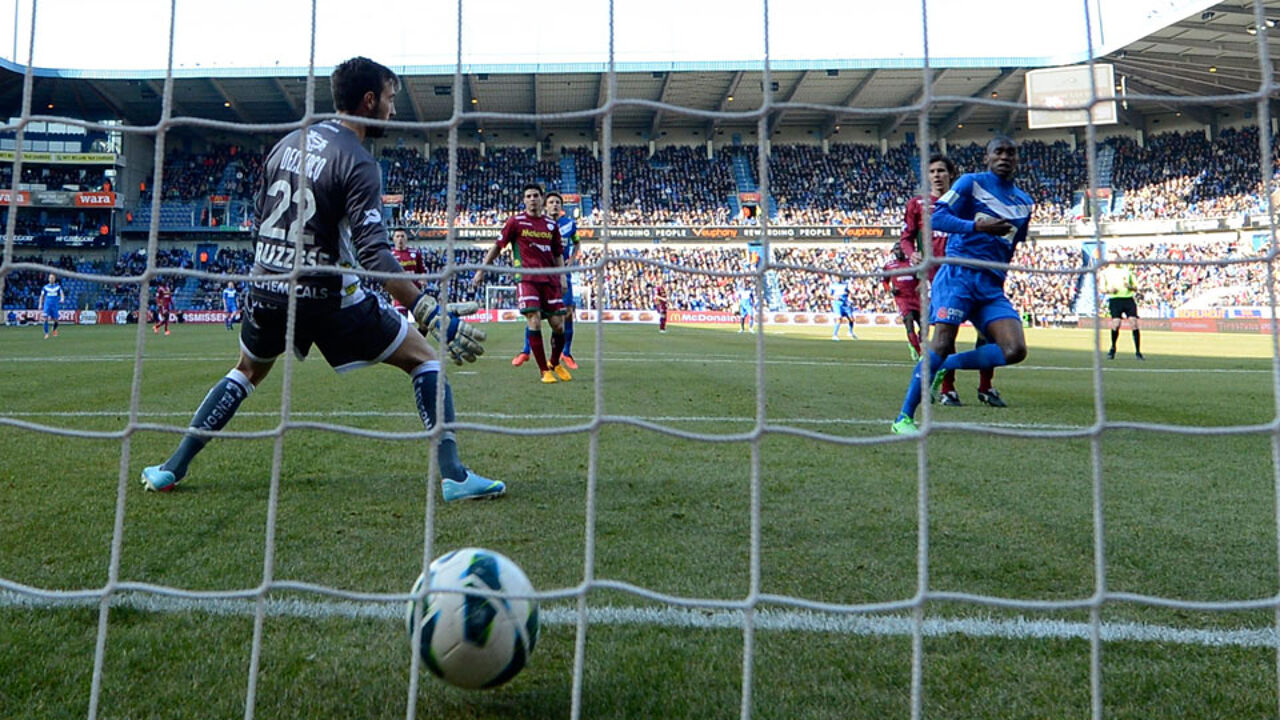 Club Brugge, Lokeren, Standard, Anderlecht, KRC Genk or Zulte Waregem... all of them still have a good chance to take the league title, with only 2 of 10 days of play behind us in the round-robin competition with the best 6 teams of the past "pre-competition".
Anderlecht struggled at Standard, but still grabbed a point, the first of this campaign, last Saturday (0-0). "Next week, we need to beat Club Brugge", Anderlecht coach John Van den Brom realised.
Anderlecht will welcome back striker Dieumerci Mbokani after a 4-week suspension. Maybe this could solve Anderlecht's problem in this final Play-off I sprint.
With Anderlecht drawing, Zulte Waregem had the chance to take over first place yesterday at KRC Genk. Despite playing a good match, the West-Flemings had to be content with a draw as Anele wiped out an early Zulte Waregem lead (big photo). The visitors had climbed ahead through Captain Davy De Fauw (small photo: players celebrating). Zulte Waregem seem to play their best football away from home, but face Standard in a home match next Friday.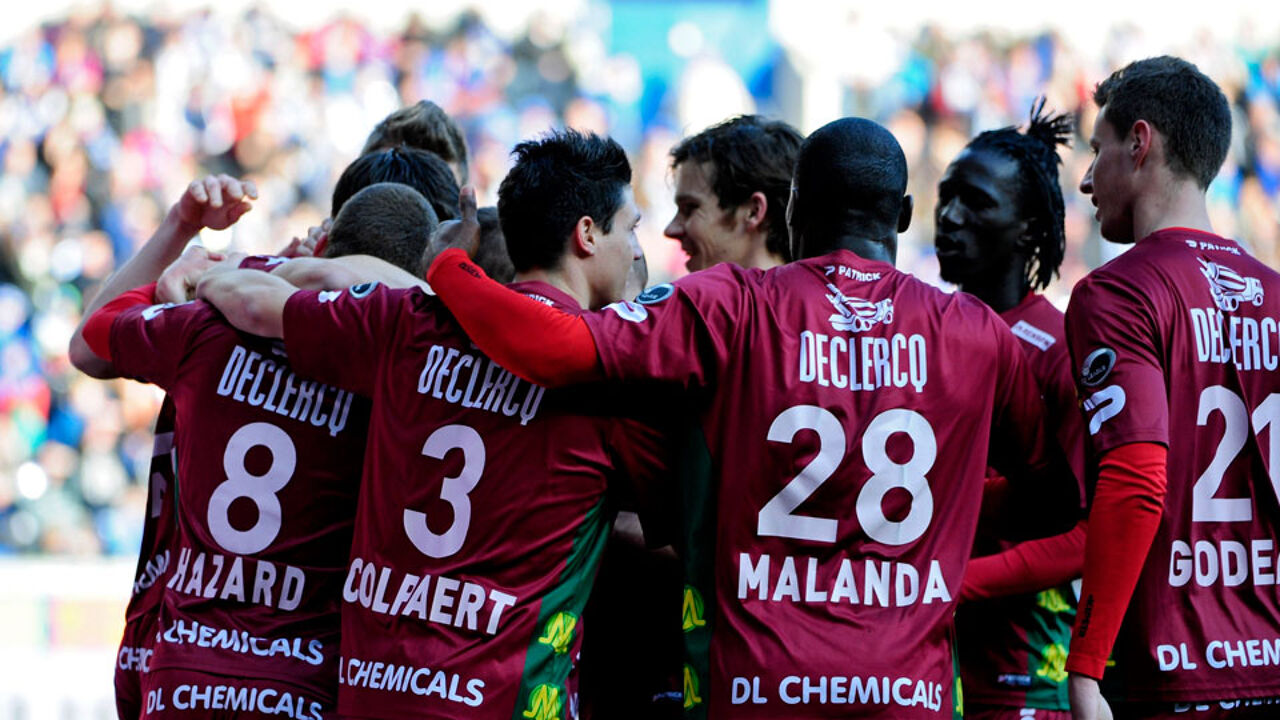 Standings in Play-off I (after 2 matches)
Anderlecht    35
Z.Waregem   34
Racing Genk 32
Club Brugge 30
Standard      29
Lokeren       27
KV Oostende return to the top flight
Second division leaders KV Oostende managed a 1-0 win against Eupen yesterday, which guaranteed them the title. The champions in second division automatically promote to the top flight.
Ostend last played in the top flight 8 years ago. They will have to manage with a budget of only 4 million euros. Coach Fred Vanderbiest realises it won't be easy to stay up. The last times Ostend was part of the top flight, this never lasted more than 2 years.