"Personality shaped by humble beginnings"
Wilfried Martens, the former Belgian Prime Minister whose own long stint in office largely coincided to that of Lady Thatcher has responded to the news of his former British counterpart's death.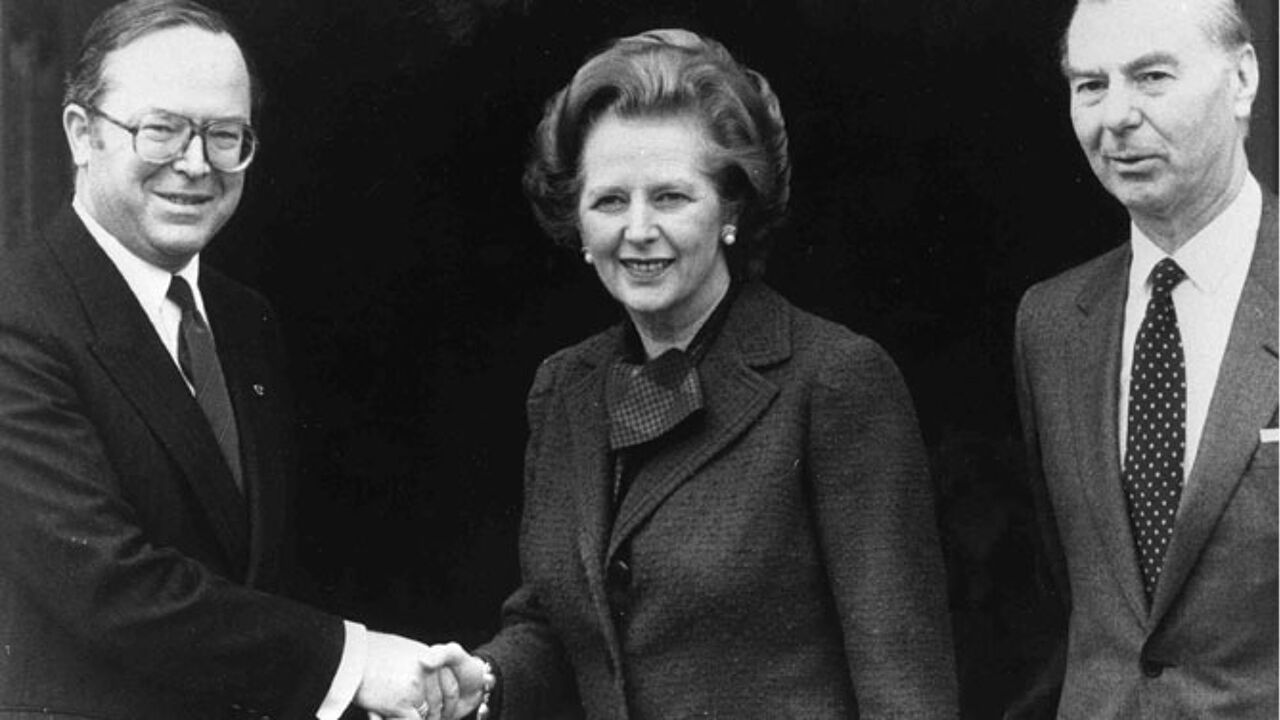 Mr Martens (Flemish Christian democrat) and Mrs Thatcher saw other European leaders come and go at European summits throughout the eighties. Their own relationship went through a rough patch over British demands for the extradition of the Irish priest Father Patrick Ryan in 1988. The priest, who was accused of involvement in IRA activities, was finally extradited to the Irish Republic.
Mr Martens told the VRT that he was above all impressed by Margaret Thatcher's sense of duty: "Much of her personality was shaped by the fact that she rose up from humble beginnings. As a woman and a grocer's daughter she really conquered the leadership of the Conservative Party that included many aristocrats in its ranks."
Mr Martens describes Mrs Thatcher as "a radical personality with great sense of duty", but did comment on the fact that the authoritarian nature of her character increased with the years.
In our photo Mr Martens is shaking hands with Mrs Thatcher. Another former Premier and Foreign Minister, Leo Tindemans (Flemish Christian democrat), is on her right.
Another former Belgian Premier, Mark Eyskens (Flemish Christian democrat), who also experienced Margaret Thatcher in his role as Belgian Foreign Minister says that she was an adherent of "a form of social Darwinism". She believed in the struggle for life and the survival of the fittest, people who do well in society should be rewarded and the others should make the best of it.".