Army makes giant German bomb safe
Members of the Belgian army bomb disposal squad DOVO have made safe a bomb found only yards away from the Ijzer Tower, the Memorial to Flemish Emancipation that stands amid the Great War battlefields in Diksmuide (West Flanders).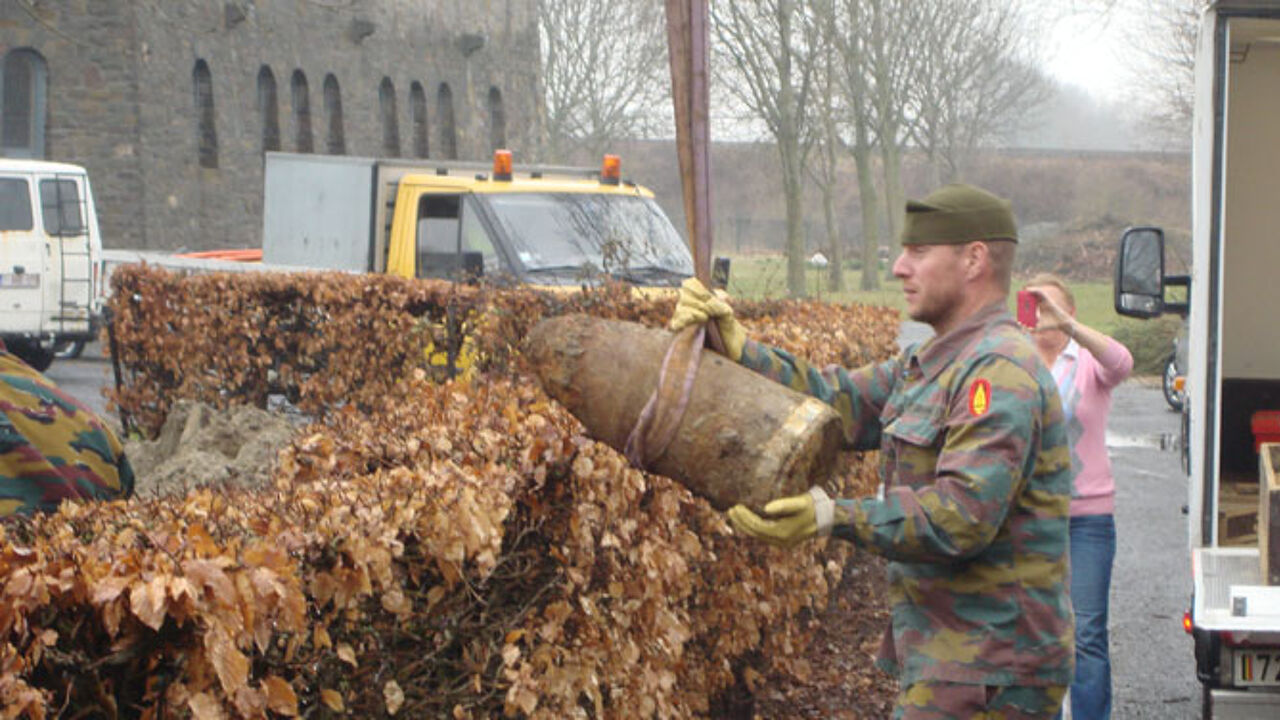 Workmen encountered the device dating from the First World War during excavations at the rear of the Ijzer Tower estate. Work was underway to bury a new high voltage power line.
Bombs and shells dating from the Great War still regularly come to light in the area.
Dirk Demeurie of the Ijzer Pilgrimage Committee: "This was a whopper and was buried only 50 cm under the surface. It is a German heavy artillery shell measuring 60 cm in length."