E40 to Brussels still closed in Aalst
A gas leak in the vicinity of the E40 Ostend Brussels Motorway is still causing problems at Aalst (East Flanders). Workers hope to be able to reopen the entire motorway by this afternoon, but for the time being congestion is still to be expected.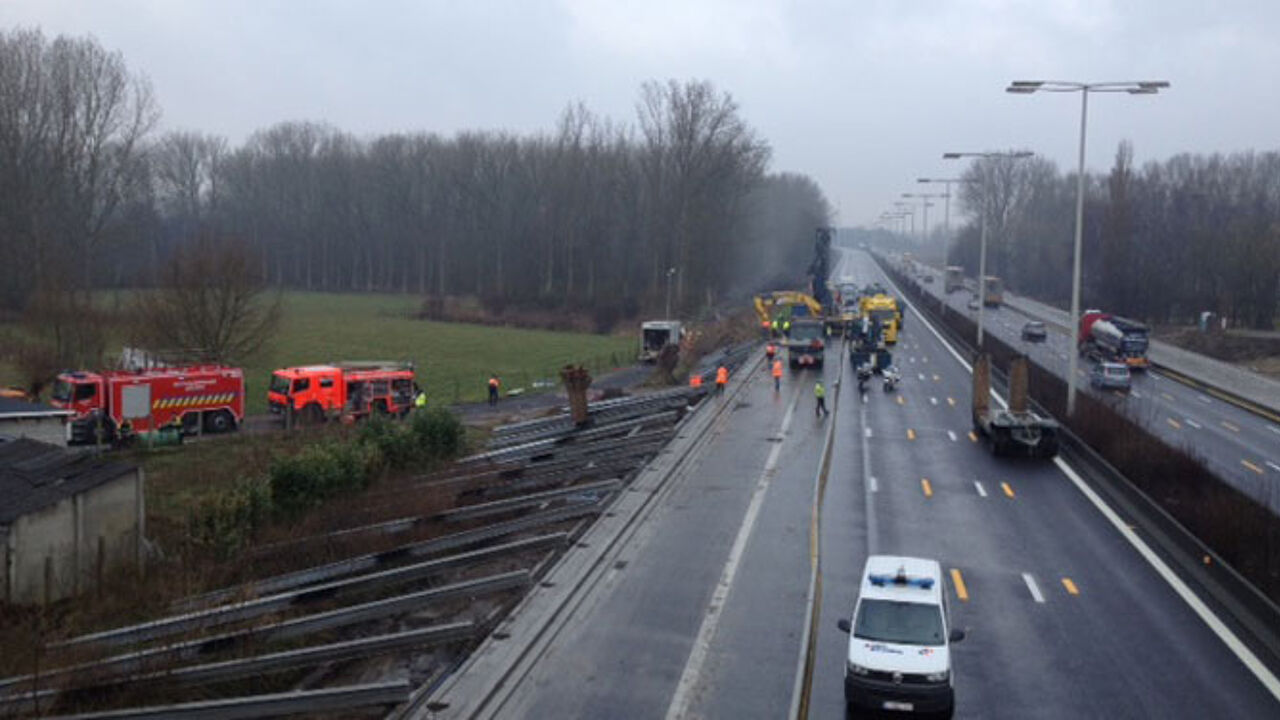 The E40 in the direction of Brussels is still closed at Aalst. The problems were caused when workers placing sound barriers hit gas mains. The motorway has now been closed for over 24 hours.
Employees working for Eandis, the gas network operator, encountered considerable difficulties as the ground is unstable at this location and this delayed work to weld the pipe and close the leak.
A small six metre deep hole the workers were busy in caved in all the time. The plates used to stop the earth from caving in moved continuously and even fire-fighters struggled to keep them in place. The welding work was supposed to be completed by 9:30 am on Wednesday.
The workmen in the hole are being relieved every quarter of an hour. They are getting extra oxygen during these breaks. Last night one workman was injured when rocks fell in him in the hole.
Eandis spokesman Simon Van Wijmeersch asked drivers to show 'understanding' adding that the work should be ready by the early afternoon.
Motorists are stuck in jams from Erpe-Mere onwards. Waiting times during the rush hour reached a hour and a half. Local roads in the neighbourhood are particularly busy too. Drivers travelling from Ghent to Brussels are advised to travel via Antwerp and the E17 and the A12 motorways. Because of the extra traffic greater congestion is expected there too.
Police are warning drivers who decide to turn round or drive backwards to avoid the jam that they will be fined. A truck driver, who tried this this morning, had to hand in his licence on the spot.