Coca Cola-sponsored sugar campaign sparks controversy
The Flemish Professional Association of Food Experts and Dieticians, the VBVD, has courted controversy by launching a new advertising campaign in favour of the consumption of sugar that is funded by soft drinks' manufacturer Coca Cola.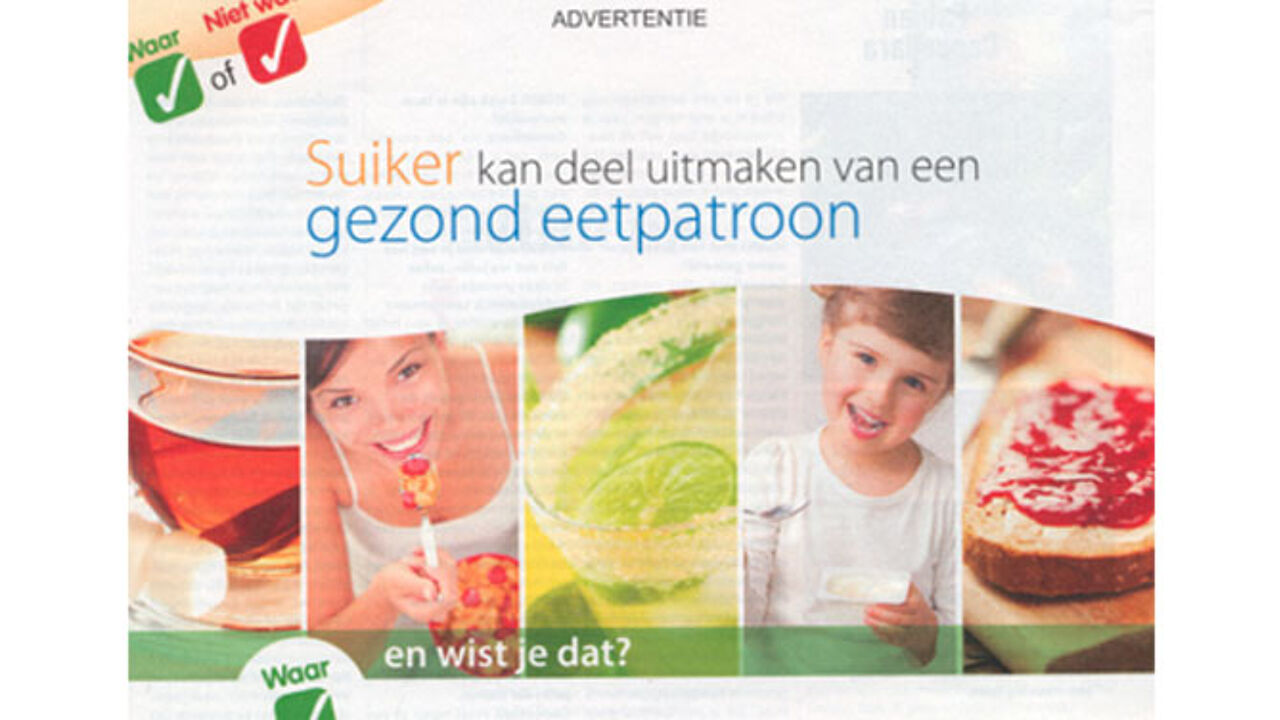 Belgium's High Council for Health has raised concerns as have dieticians.
The campaign states that sugar can form part of a healthy eating pattern claiming "It is perfectly possible to combine healthy food and enjoyment!"
The advert says that sugar is not a poison, but adds that excess is harmful. The ad points to High Council for Health advice that no more than ten percent of our energy needs should come from sugars that have been added to foods. The ad also displays the VBVD logo.
The High Council for Health is unhappy with the ad because it seems to promote sugar.
"Belgians consume twice as much sugar as they should. This campaign is superfluous and I wonder what the point is. Encouraging people to consume more sugar is ridiculous" says food expert Patrick Mullie of Brussels VUB University and a former VBVD chair.
Mr Mullie is surprised the campaign is sponsored by Coca Cola suggesting that the association is dangerous: "Dieticians should be seen as independent food experts and this is now been seriously undermined."