Zulte Waregem from heaven to hell in 20 minutes
In football, Zulte Waregem have missed yet another opportunity to snatch the lead from Anderlecht in the season-ending Play-off I competition. Zulte Waregem climbed 3-1 ahead against Standard at the Gaverbeek, but lost the match in the end (3-4) after some controversial decisions by the referees.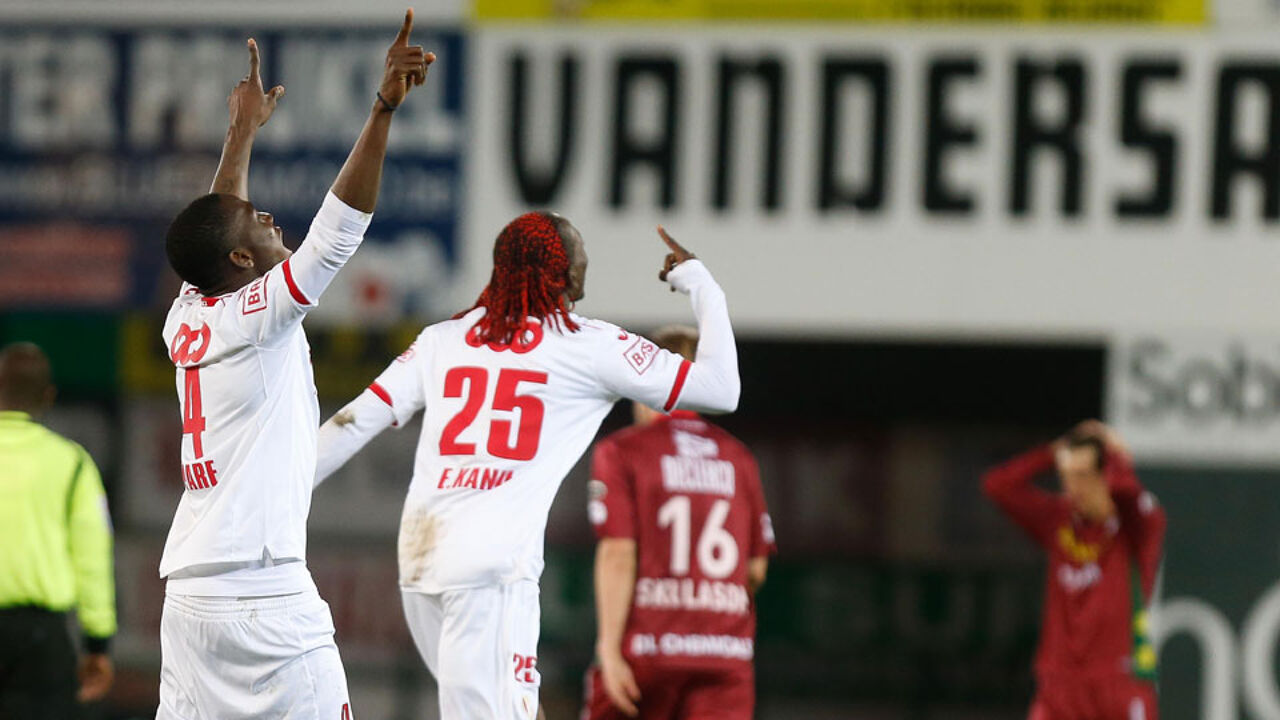 Zulte Waregem were leading 3-1 after an hour of play. A win would have allowed them to leapfrog Anderlecht to first place, at least for two days - Anderlecht are playing Club Bruges in a clash of the titans on Sunday. However, a turbulent 20 minutes in which Standard scored 3 times changed it all. To make matters worse, Zulte striker Mbaye Leye was sent off for pushing 5 minutes from time.
TV footage showed that the visitors scored 2 goals from offside position. Referee Jerome Efong Nzolo was not Zulte Waregem's best friend, but players admitted that they also had to look at their proper mistakes (photo: Standard players in white celebrating, disappointment with Zulte Waregem). 
RC Genk receive Lokeren on Saturday evening, while Anderlecht host Club Brugge on Sunday. The match could be a crucial one for defending champions Anderlecht, who missed their start in the first two games. A win against their eternal rivals could give them a boost.
Standings after Friday's match
Anderlecht 2 matches-35 points
Zulte Waregem 3-34
Racing Genk 2-32
Standard 3-32
Club Brugge 2-30
Lokeren 2-27