"25 million to repair regional roads"
The Flemish Mobility Minister Hilde Crevits (Christian democrat) has announced that a lot of road works will take place in the coming weeks to repair winter damage. "I'm afraid that the harsh winter has cost us dozens of millions of euros", the minister said.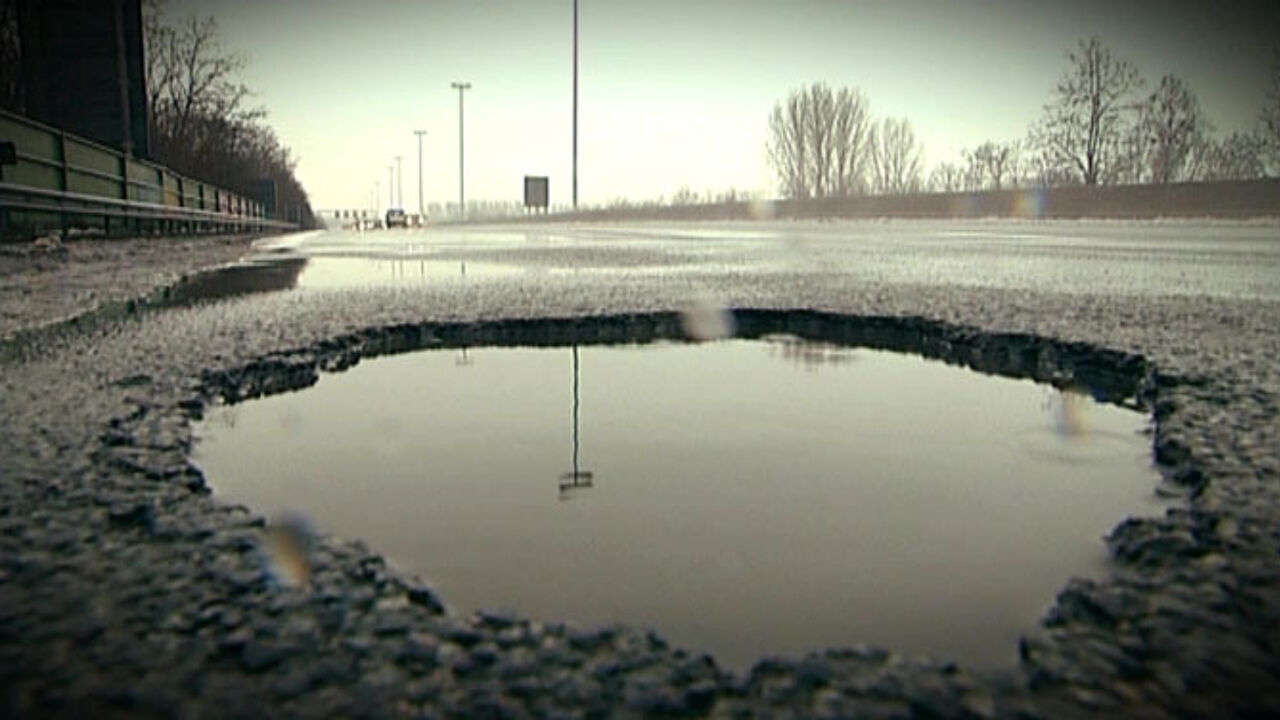 Gritters had to go out several times. The quantity of salt on our roads almost reached a record high. However, the long winter is bad news for the Belgian tax payer, as the salt badly affected the state of the roads. Works that will cost extra money will be taking place in the coming weeks. "The works will be spread over the different Flemish provinces in order to keep congestion to a minimum. They will take place during the night or in the weekends as much as possible", the minister explained.
However, the road works are bound to create traffic jams. Black spots could be situated on the E34 Motorway (east of Antwerp) and the E40 Motorway in Aalst (East Flanders).  Ms Crevits is asking motorists to be patient. "It wouldn't be fair to complain about potholes or bad roads, and at the same time complain about road works."