Bus accident in Ranst leaves five people dead
A Polish bus has gone off the E34 motorway in Ranst (east of Antwerp) and crashed into the ground several metres lower. The bus driver, one adult and three teenagers, got killed. 19 others were injured, but 13 of them can leave hospital today or tomorrow. One person is still in a life-threatening condition.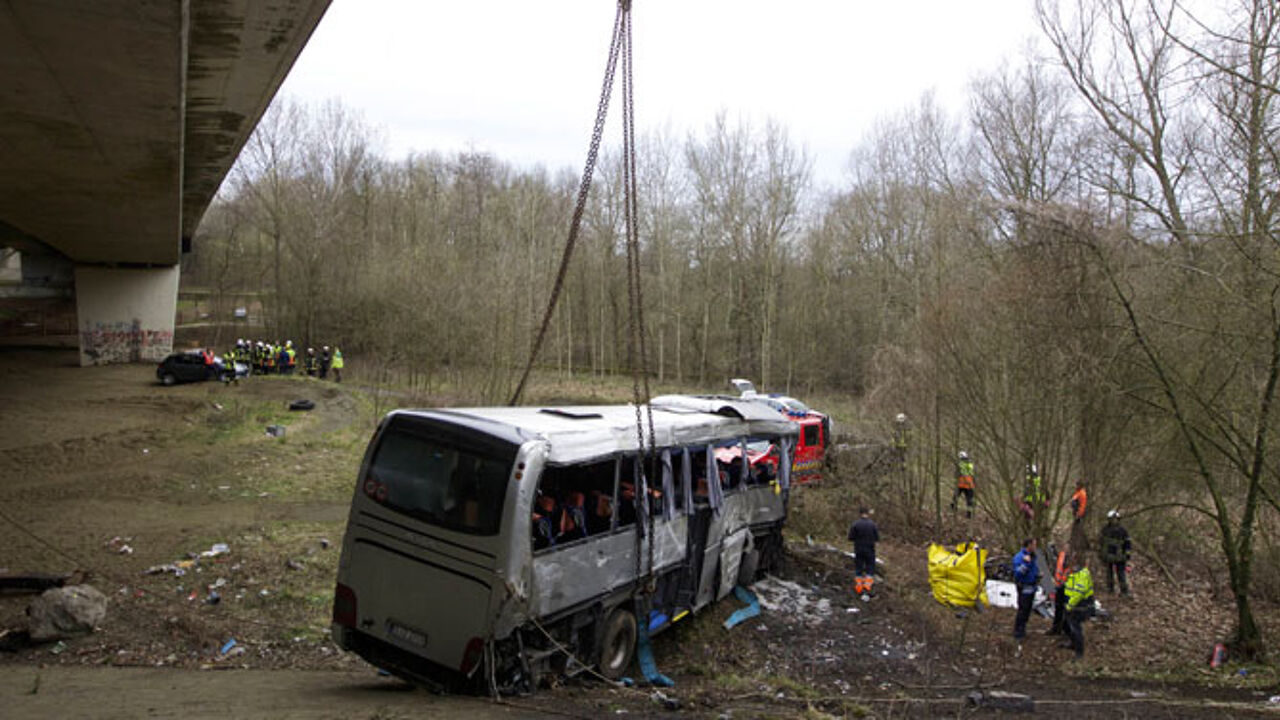 The accident happened around 5.30 this morning. The bus came from Volgograd was on its way to Paris, but went off the road and went right through the safety barriers. The vehicle ended up on its side, after having plunged 5 metres (17 feet). The bus carried 42 people, most of them teenagers from the city of Surovikino near Volgograd, in Russia.
3 youngsters, the bus driver and one other adult didn't survive the crash. 19 people were injured. They were taken to hospitals in the area (Lier, Malle, Herentals, Deurne and the Stuyvenbergh Hospital in Antwerp). 16 casualties can leave hospital again today or tomorrow. 3 victims sustained heavy injuries, one person is still in a life-threatening condition.
The scene of the accident shows that a lot of the passengers' belongings were catapulted out of the bus during the crash, like blankets.
The accident happened at a straight stretch of road. There were no other vehicles involved, and there are no skid marks on the road, which could mean that the bus driver fell asleep or became unwell. However, investigators keep all options open, including a technical problem. The language barrier made communication with the surviving passengers difficult.
A couple of hours later, a crane arrived at the scene to lift the wreckage and put it back on the motorway, to allow it to be towed away for further investigation.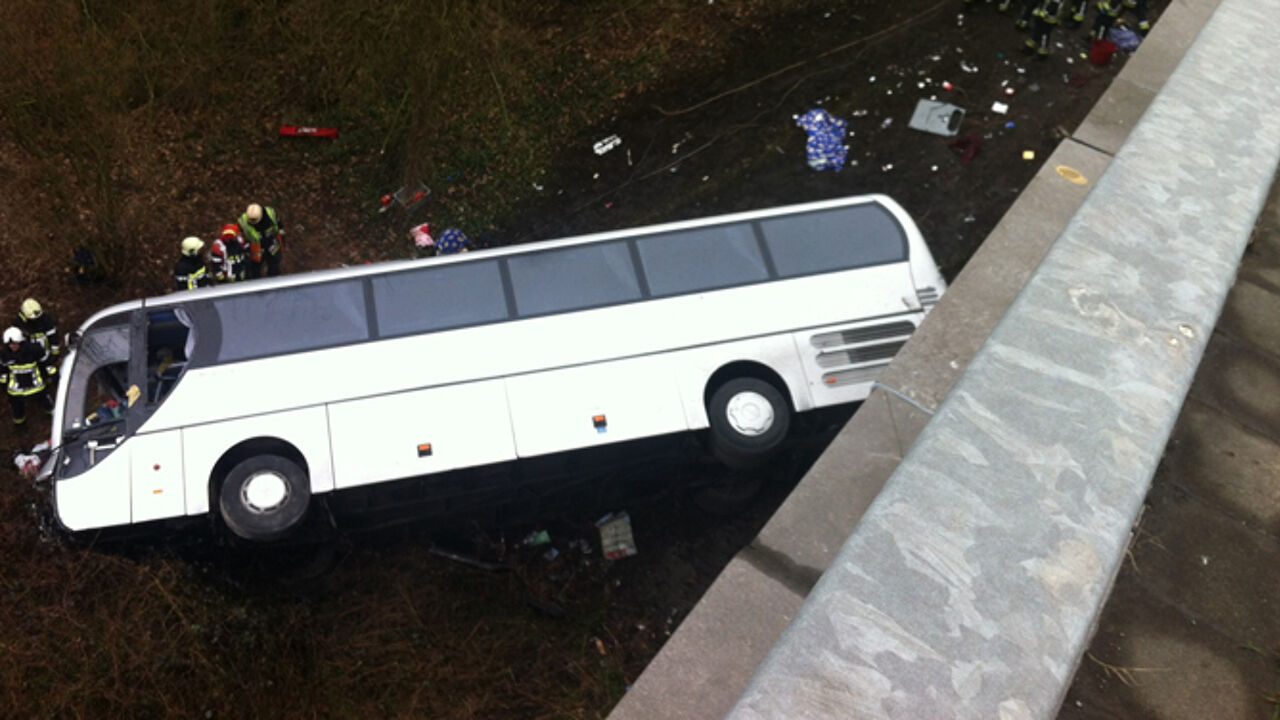 Telephone number for more information
The municipality opened a special line where friends and family of the victims can get more information: 0032-3-470.10.86
The Russian embassy in Belgium is doing what it can to get the young victims back home as soon as possible. The Russian authorities have sent a plane to Belgium to arrange the repatriation of the victims. Georgi Kuznetsov, a spokesman for the Russian embassy, also told reporters that Russian diplomats have been sent out to the hospitals that are treating the Russian victims.