Twelve experts to prepare pension reform
The Federal Government has appointed a twelve-member commission to work out a plan for reforms to the pensions' system. The Commissions has until the early next year to come up with proposal that will be implemented in the period between 2020 and 2040.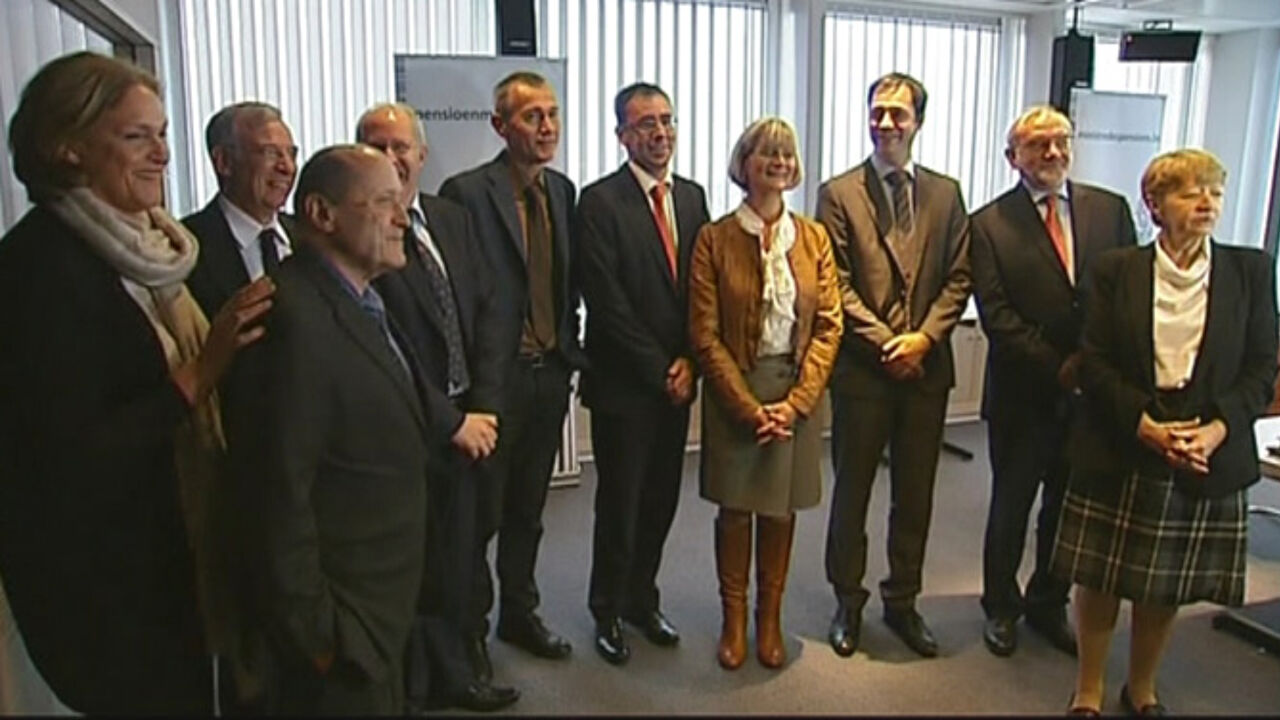 The commission has been set up at the behest of the Pensions Minister Alexander De Croo and the minister responsible for small businesses Sabine Laruelle.
Both ministers were present at the installation of the new committee that includes experts such as Professor Bea Cantillon and the former socialist minister Frank Vandenbroucke.
"We are all familiar with the analysis that has been made", Mr De Croo told journalists. The commission of experts is not expected to provide the umpteenth analysis of the situation, but rather to draw up concrete proposals for action to keep our pensions system tenable. It is hoped that they will have completed their task by the spring of next year, as this would allowed the next Federal Government to build on the commission's work.
The true impact of the proposals won't be felt until they are acted on in the period between 2020 and 2040.
"The reform of the pensions system that we brought in not long after the government took office had to be introduced quickly as in the previous year's much less had been done. I am convinced that we should take our time with a second round of pension reform and that we should make best use of all the expertise that is available in our country to achieve it", Mr De Croo told VRT television news.
The Flemish liberal minister is keen to stress that the social partners (the unions and business leaders) aren't being side-lined by the setting up of the commission.
"Once an academic consensus is reached it will be up to the worlds of politics and the economy to build a social consensus. There will be plenty of room for wide-ranging discussion between the social partners and other interested parties."
It's seems inevitable that we will have to stay at work for longer.