"People told me a bomb had exploded, but I didn't believe them"
The Boston Marathon bombing left a deep impression on those who happened to be around when it happened. Two Belgians, Pieter Weltjes and Wilfried Silon, were eyewitnesses: "The blows sounded louder than a cannonshot." There was soon panic and chaos: "It was like being in a war zone".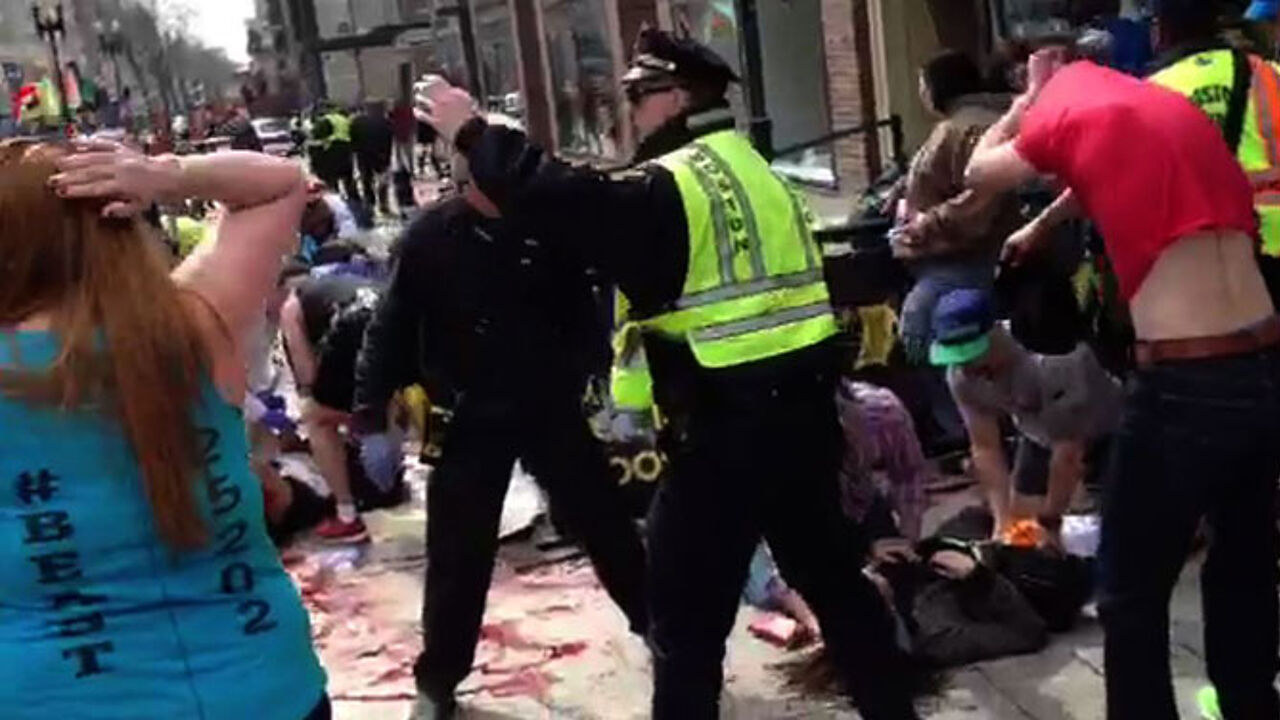 3 people were killed and more than 100 wounded in the worst bomb attack to hit the United States since 9/11, almost 12 years ago.
"I had just crossed the finish line when I heard a very loud bang, louder than a cannonshot", says Pieter Weltjens from Genk (Limburg province). "We saw flames and a lot of white smoke immediately afterwards."
Pieter Weltjens says that he didn't understand what was going on at first. "I thought that the stands they had built for VIP's had collapsed. Americans shouted immediately that a bomb had exploded, but that is something you just don't believe at first."
People at the finish line were urged to continue running and to get away from the scene of the bombings. "I haven't seen any dead or injured people. I only realised how serious it was when I phoned my family at home."
"We heard a lot of sirens in the hours following the attacks. A lot of police arrived at the scene. The army also came to help out, they used helicopters and the metro was closed. This had to be a fantastic day for the sport. You know, after something like this you never feel safe anymore."
"It was like being in a war zone"
Wilfried Silon was also in Boston. He was assisting and coaching a group of businessmen who were taking part in the marathon. "We were cheering to support the runners at kilometre 32. Then we took the taxi to continue to the finish. I had two children with me whose father was taking part."
"We were lucky. All the members of the team were safe. One has been very lucky. He had just crossed the finish line 2 minutes before when the bombings took place. It was very emotional."
"All the streets are closed now. Normally, we have a small party just after the marathon. But everything was closed. It felt like being in a war zone."