"Not certain that Sharia4Belgium is a terrorist organisation"
The Chairman of the Human Rights League Jos Vander Velpen has told the VRT that he fears that the raids carried out at the homes of several people with ties to the now-defunct radical Islamist group Sharia4Belgium won't necessarily provide a good solution in the fight against terrorism.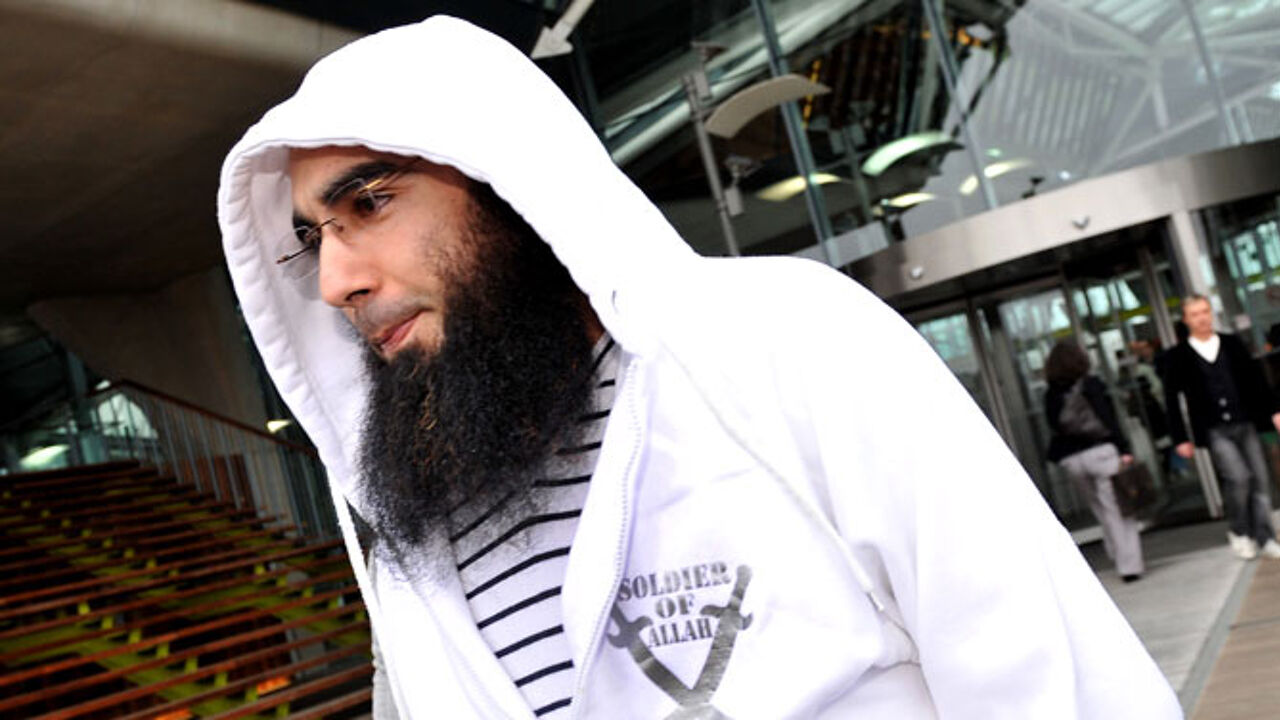 Sharia4Belgium's former leader Fouad Belkacem was among those detained in Tuesday's raids.
As well as Mr Belkacem, five other people were detained. Four of the six people detained on Tuesday, including Fouad Belkacem, remain in custody. It is likely that they face a custody hearing on Friday.
Speaking on VRT Radio 1's morning news and current affairs programme 'De ochtend' Jos Vander Velpen said: "I believe that it is quite possible that Belkacem will remain in custody.
"This has been made possible by a new law that came into force on 18 March. This provides for the detention of people suspected of having encouraged others to carry out terrorist acts. "
However, Mr Vander Velpen is also keen to point out that it is not yet certain whether or not Sharia4Belgium actually can be classed as a terrorist organisation.
"This will have to be decided by a court of law. It remains difficult to define what a terrorist group actually is.
Jos Vander Velpen also questions whether the use of the criminal justice system in this way is the best way of fighting terrorism.
"Radicalisation is a gradual process that takes place over a number of years. A more versatile solution is needed. A demonstration would against the recruitment of people to go and fight in Syria would do more good than raids like those yesterday.
Fouad Belkacem's lawyer reacted on Tuesday to his client's detention. He is angry at the fact that the media was present when his client was detained. He plans to lodge a complaint against the way police treated Mr Belkacem. Meanwhile, the Mayors of Antwerp, Mechelen and Vilvoorde responded enthusiastically to the raids.