Scratch cards for responsible drivers
Drivers that respect the speed limit in the Brussels-Capital Region could end up being rewarded with a free Win for life scratch card. The idea to reward responsible drivers comes from the Brussels regional Secretary of State responsible for mobility Bruno De Lille (Green).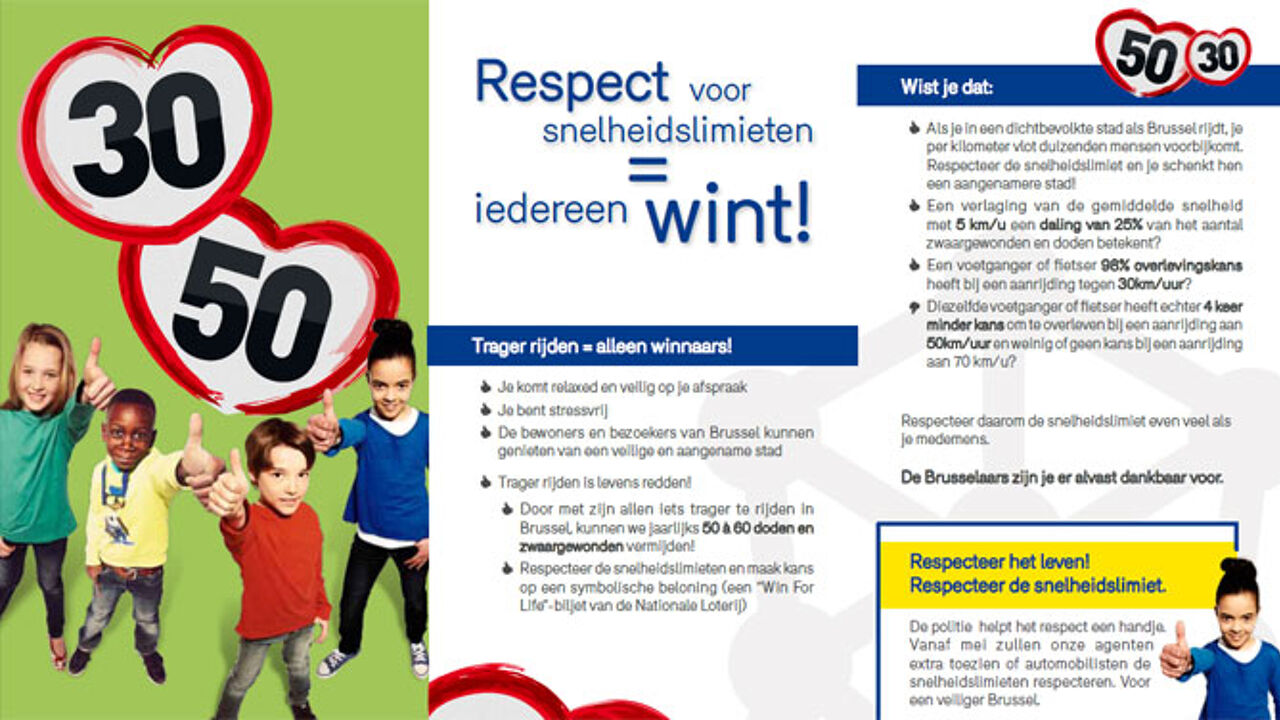 The free scratch cards are part of Mr De Lille's department's "Respect 30 & 50" campaign to encourage drivers in the capital to stick to the speed limit.
Speaking on VRT Radio 2, Mr De Lille said that
"On the basis of police figures we have discovered that a large number of traffic infractions happen in streets where the speed limit is set at 30km/h.
"This is why a campaign is necessary. A lot of people think. I can speed for a bit, it all not so bad. However, we know that speed has a big impact on road safety and the save of all the people of Brussels.
Mr De Lille added that between 50 and 60 people are killed or seriously injured on the roads in Brussels each year. "Driving slower makes everyone a winner."
"A pedestrian or cyclist has a 98% change of surviving a collision with a vehicle travelling at 30km/h. This falls to 24% when the vehicle is travelling at 50km/h and almost null at 70 km/h.
Drivers that respect the speed limit stand a chance of being rewarded with a free "Win for life" scratch card.