Trades unionists protest for equal rights
Members have the Christian trades union ACV have staged protests across the country to call for blue collar workers to be given the same employment rights as their white collar colleagues. The trades unionists handed out leaflets stating their case at carpooling car parks and railway stations.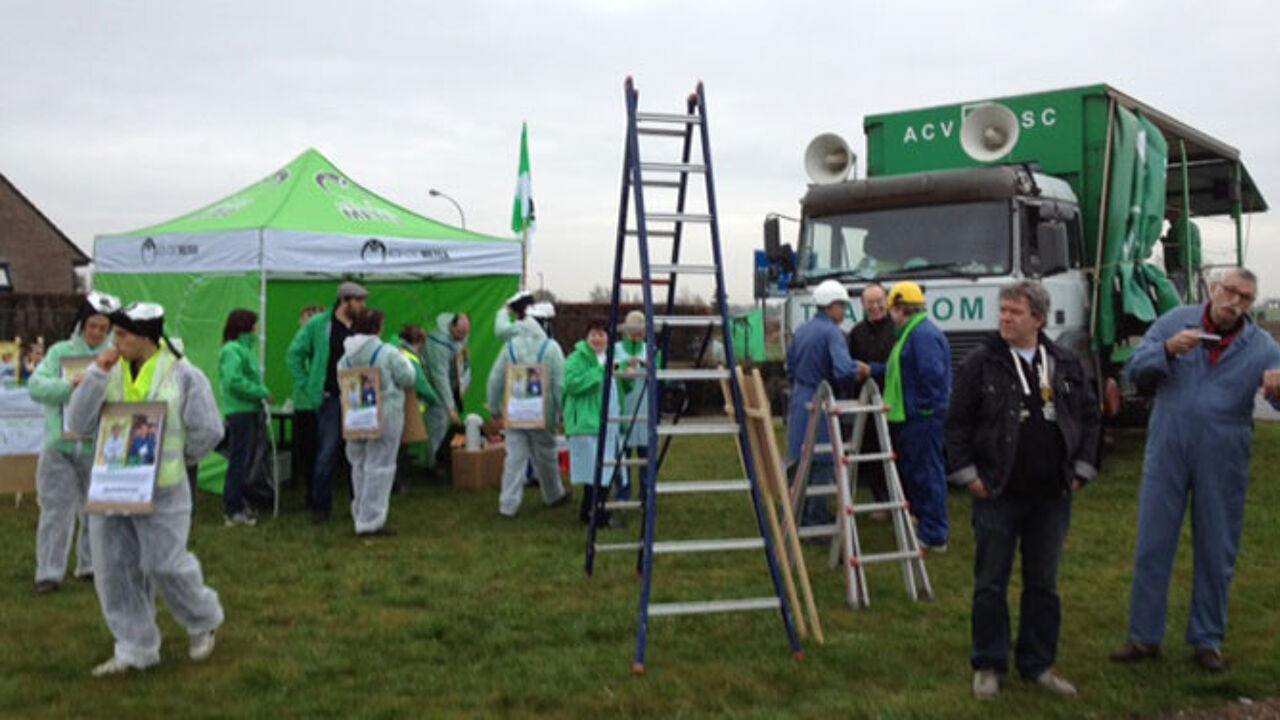 The Christian Trades Union has also spoken to local politicians about the issue.
The negotiations on equal rights for blue collar workers are still on-going. However, time is starting to run out as the Constitutional Court has set a deadline of 8 July for the abolition of any differences in employment rights between blue and white collar workers.
Currently, blue collar workers are not paid for the first day that they're off sick, where as white collar workers are. Blue collar workers receive their holiday pay from a central fund; where as white collar workers receive it directly from their employers.
Blue collar workers get less statutory severance pay that white collar staff. These are just a few of the difference that need to be addressed before 8 July.
 
"What's the government waiting for"
The Chairman of the Christian Trades Union Marc Leemans is starting to lose his patience. He told VRT Radio 1's morning news and current affairs programme 'De Ochtend' that "What disturbs us is that we are now starting to hear about routes that could be taken by politicians to delay taking action. This is unacceptable."
"The Christian trades union wants one set of rules for all workers, be they blue or white collar. We want a compromise, something that will protect the rights of both workers and employers."