Bauwens loses super-featherweight fight
The Ghent (East Flanders) boxer Jean-Pierre Junior Bauwens has lost his European super-featherweight title fight against the Spaniard Ruben Nieto. The Fleming lost on a referee's decision. However, speaking after the fight Bauwens said that "This definitely doesn't spell the end of my career".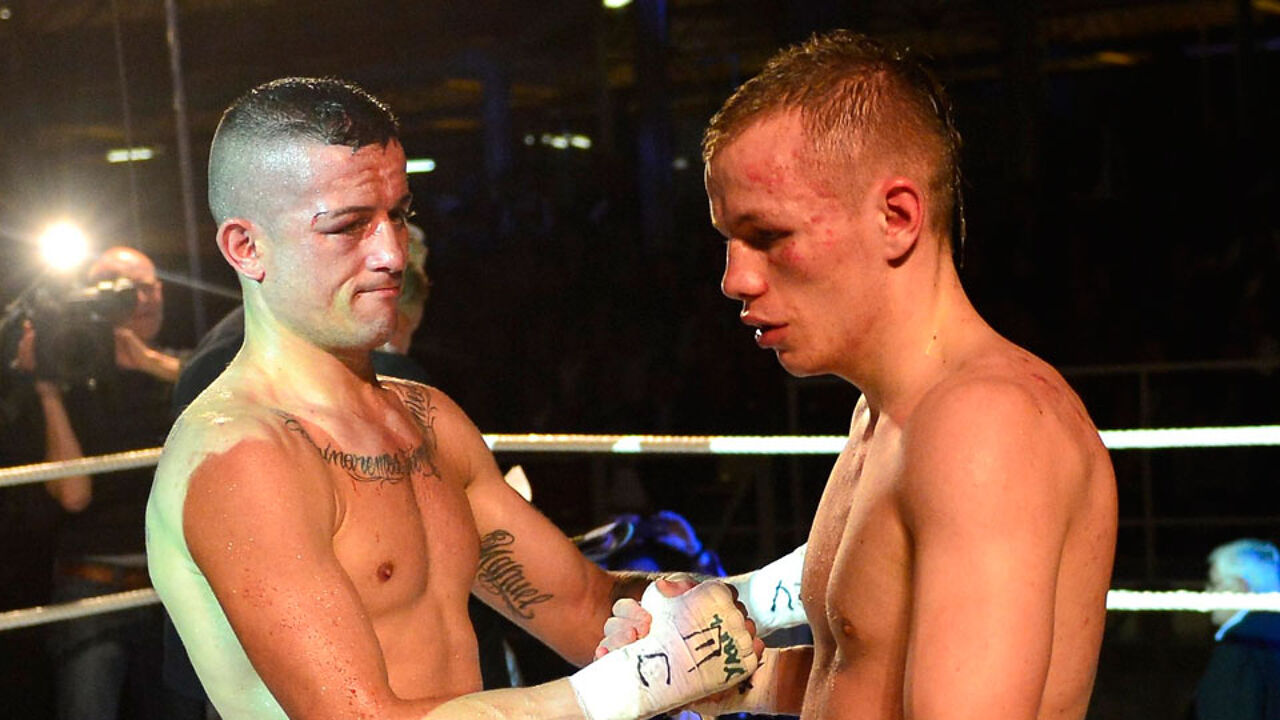 25-year-old Bauwens enjoyed the support of most of the crowd in the Tolhuis in his home city of Ghent. However, he had a difficult first few rounds, even being floored early on. However, he picked himself up and Bauwens matched Nieto until the tenth round when he injured his foot.
The Ghent boxing fans held their breath. Would their hero be forced to give up?
Bauwens carried on until the twelfth round when the referees gave the fight to Nieto.
Speaking after the fight, Junior Bauwens told the VRT Sporza that "This has been a learning experience for me. I didn't listen to my coach. I should have kept my distance more. I tried to box from the heart and that is something I should learn not to do"
"I went down too quickly and I neglected my cover. However, I responded well. After that I improved, but I got injured in the tenth round. From then on I had to fight on one leg."
"This definitely isn't the end of my boxing career. I'm still only 25. I can only improve."
Junior Bauwens must now rest his injury. "I'm not allowed to do anything for the next six weeks. My team and I will then assess the situation. However, I definitely want to take my revenge."