Rhea dies after clubbing in Hoeselt
The Wildlife Rescue Centre at Opglabbeek in Limburg Province is to report two men to the police. The two had ill-treated a Rhea, a flightless bird that is native to South America. The Rhea had escaped from a field in Hoeselt (Limburg). Such was the extent of the mistreatment that the rhea has since died.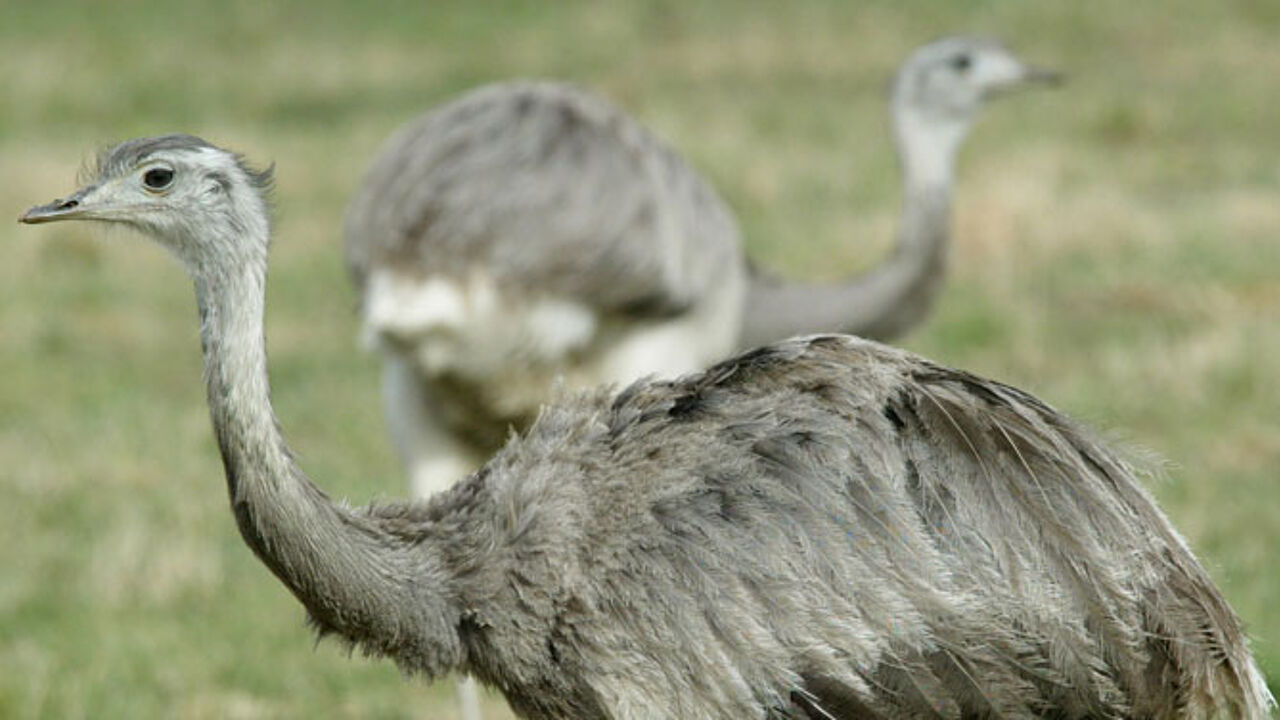 AP2003
The rhea had escaped from its owner's field. The owner had said that he didn't want it back and allowed it to run free in the village that is between Tongeren and Maastricht.
Two local residents tried to catch it. However, in their efforts to catch the bird they hit it and poked it with metal bars. The rhea was eventually cornered in a garden.
Other locals witnessed the ill-treatment and contacted the Wildlife Rescue Centre once the two men had gone. Such were its injuries that the bird could hardly stand and was unable to hold its head straight. The rhea was taken to Opglabbeek, but later died of injuries.