US Secretary of State visits Belgium
The American Secretary of State John Kerry has arrived in Belgium for a three-day visit. The visit is Mr Kerry's first to our country since he became Secretary of State earlier this year. On Monday Mr Kerry will meet with EU officials. Tuesday will see the US Secretary of State take part in a meeting of the 28 NATO Foreign Ministers at NATO Headquarters in Brussels.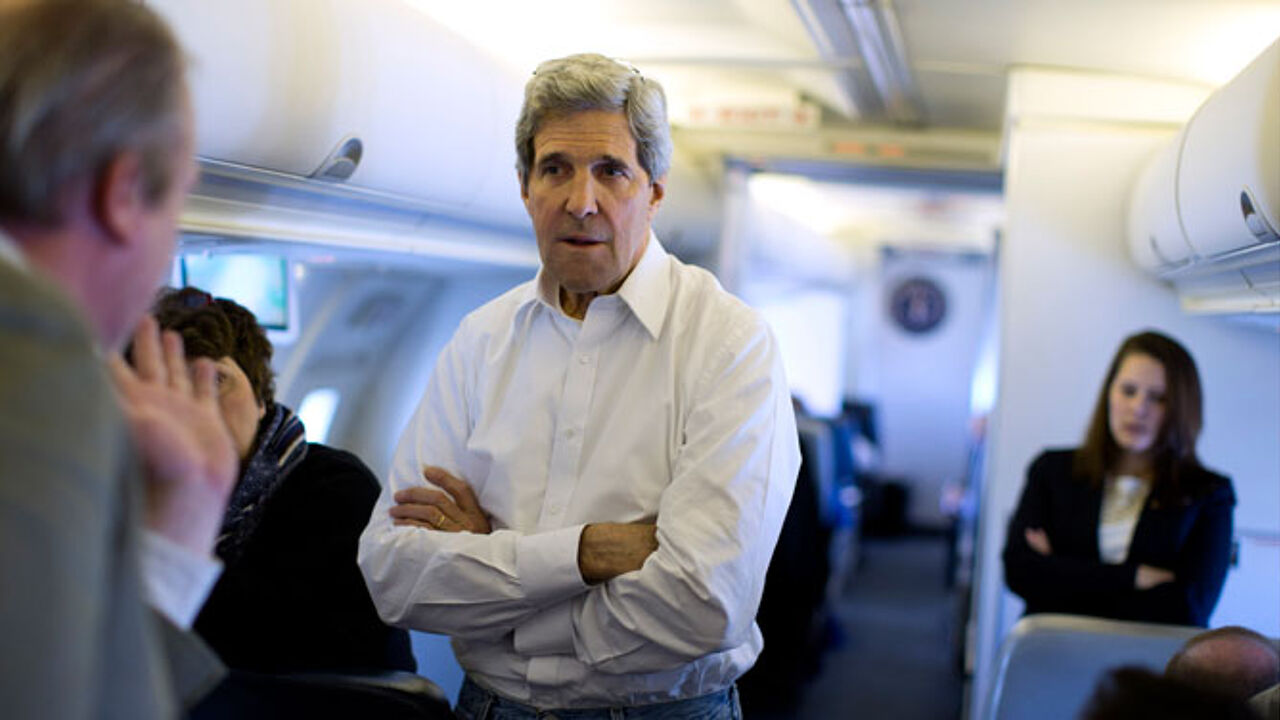 AP2013
Mr Kerry arrived in Brussels from Istanbul when he had attended a meeting of the Friends of Syria.
On Monday afternoon John Kerry will meet the Chairman of the European Commission José Manuel Barroso. On Tuesday he will  meet with his Russian colleague Sergey Lavrov during a meeting of the NATO-Russia Council.
On Wednesday he will hold a breakfast meeting with the Belgian Foreign Minister Didier Reynders (Francophone liberal) at the prestigious Egmont Palace. He will leave Brussels on Wednesday evening.