Reynders and Kerry talk terrorism
The Belgian Foreign Minister Didier Reynders (Francophone liberal) held talks with his American colleague Secretary of State John Kerry and the Canadian Foreign Minister John Baird on Wednesday morning. Top of the agenda was the fight against terrorism. Speaking after the meeting, Secretary of State Kerry said that extra security measures alone are not enough to win the war on terror.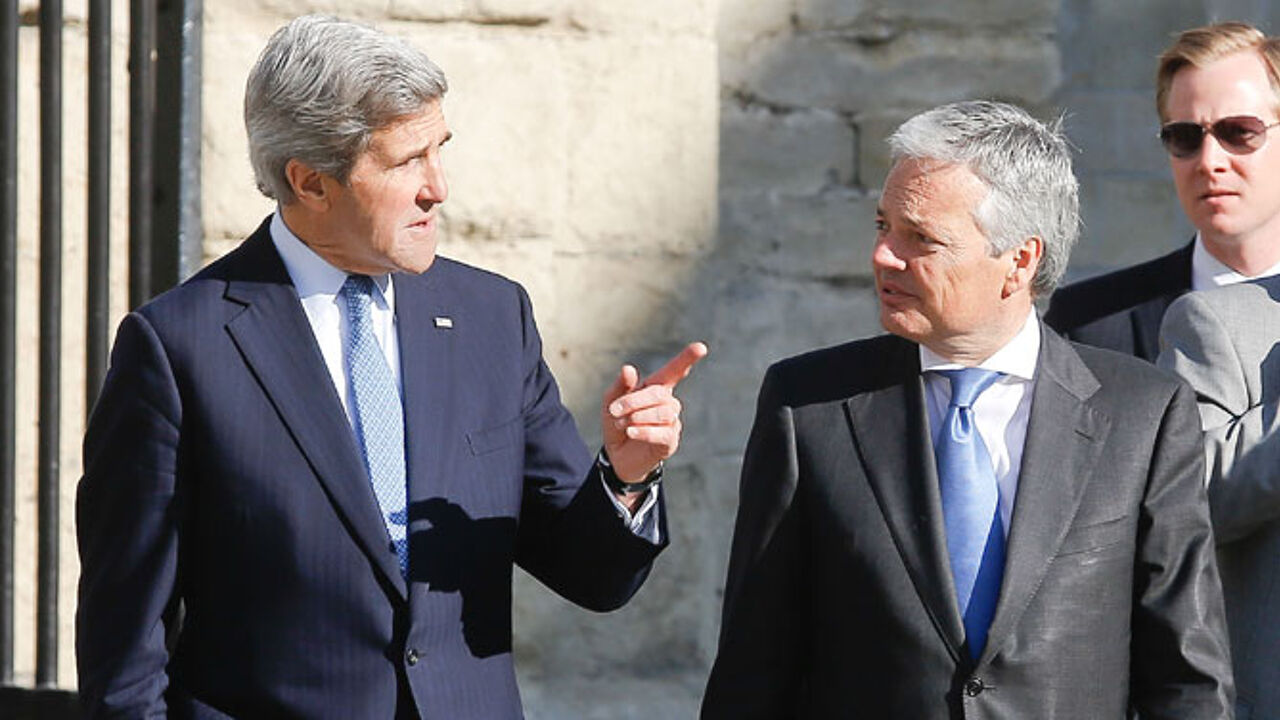 Mr Kerry says that improved cooperation between nations and the improvement of life chances for young people can also make an important contribution to beating terrorism.
Mr Reynders told journalists that he and his American and Canadian colleagues share concerns about young adults leaving their home countries to fight in foreign wars such as in Syria.
"Our democracy is open to everyone. But what should we do with youngsters that return here with the intention of killing people?", Mr Reynders said.
John Kerry already held a number of bi-lateral meetings, including one with Mr Reynders, on Tuesday after his visit to NATO Headquarters. Mr Kerry says that the United States, Europe and some other parts of the world face the similar issues when it comes to youngsters leaving to fight in foreign wars or being given training by terrorist organisations to carry out attacks in their home countries.
"The world has had enough, we must do things differently and communicate with youngsters better and let them know what choices they have in life."

"Our democracy is open for those that want to participate in the democratic process, but not for those that have the intention to kill others", Mr Kerry added.
Mr Reynders spoke of what he described as "the globalisation of terrorism".
"We can take measures to prevent radicalisation and we can try and prevent young people leaving to fight abroad. What however of the young people and adults that are already in Syria, Northern Mali or Afghanistan? What happens when they return? There is no simple solution. This is why international cooperation is needed."