Highway closed after serious accident
The E34 Antwerp to Zelzate highway is to remain closed until Saturday morning at the earliest after a serious accident blocked both carriageways at Vrasene (East Flanders). The closure of the E34 caused extra delays for drivers along alternative routes during Friday morning's rush hour.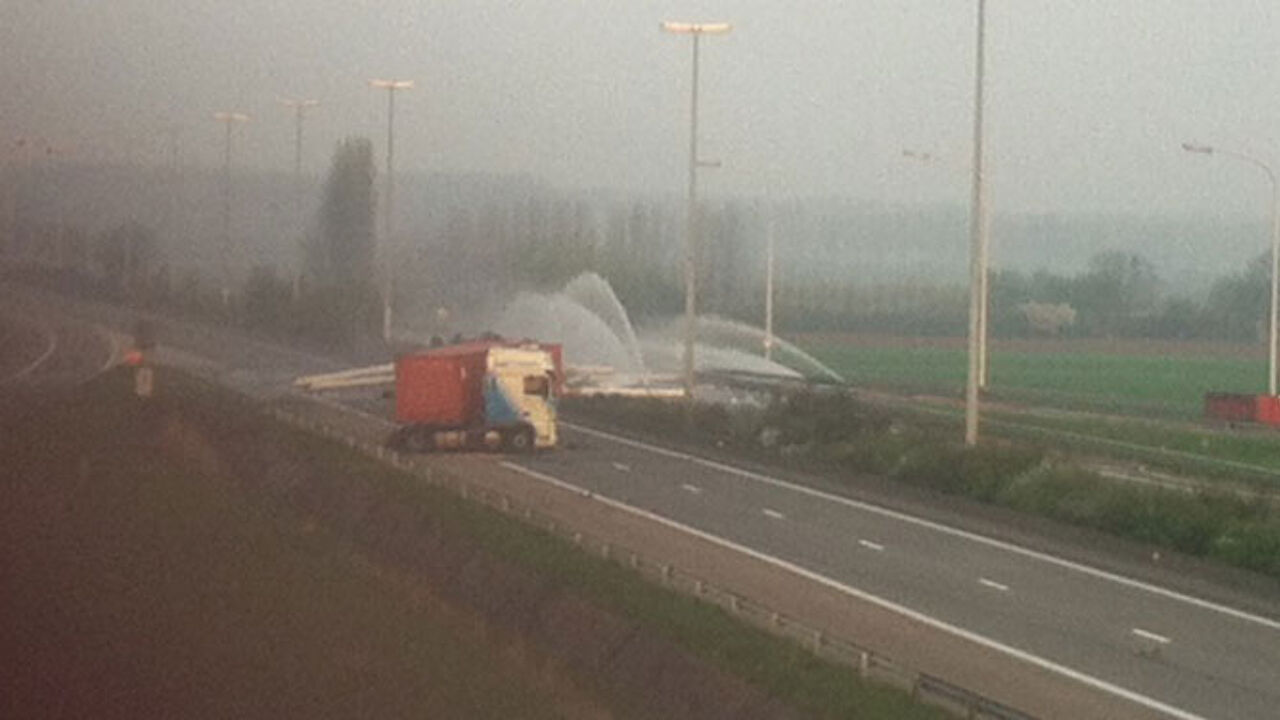 On Thursday a lorry loaded with gas bottles careered over the central reservation before catching fire. The driver was killed in the accident. As the lorry was loaded with gas bottles they couldn't be transferred to another vehicle straight away due to the risk of an explosion. Fire fighters have been dousing the bottles.
However, by Friday lunchtime they had not yet cooled off sufficiently to allow for their safe transhipment.
Of the 22 gas bottles that were being carried, a number have burned out. Two gas bottles are under the wreckage of the truck. Fire fighters are not certain how much gas is still in the bottles.
The Mayor of Beveren Marc Van de Vijver (Christian democrat) told the VRT that one of the gas bottles is still burning.
Meanwhile the Flemish Roads and Traffic Agency says that the E34 will not re-open before Saturday lunchtime at the earliest.