Church wedding at last for Miet Smet and Wilfried Martens
The former Prime Minister and current leader of the European People's Party, Wilfried Martens, has married one of his former ministers, Miet Smet, in a church wedding in Lokeren. The couple wed in a civil marriage five years ago.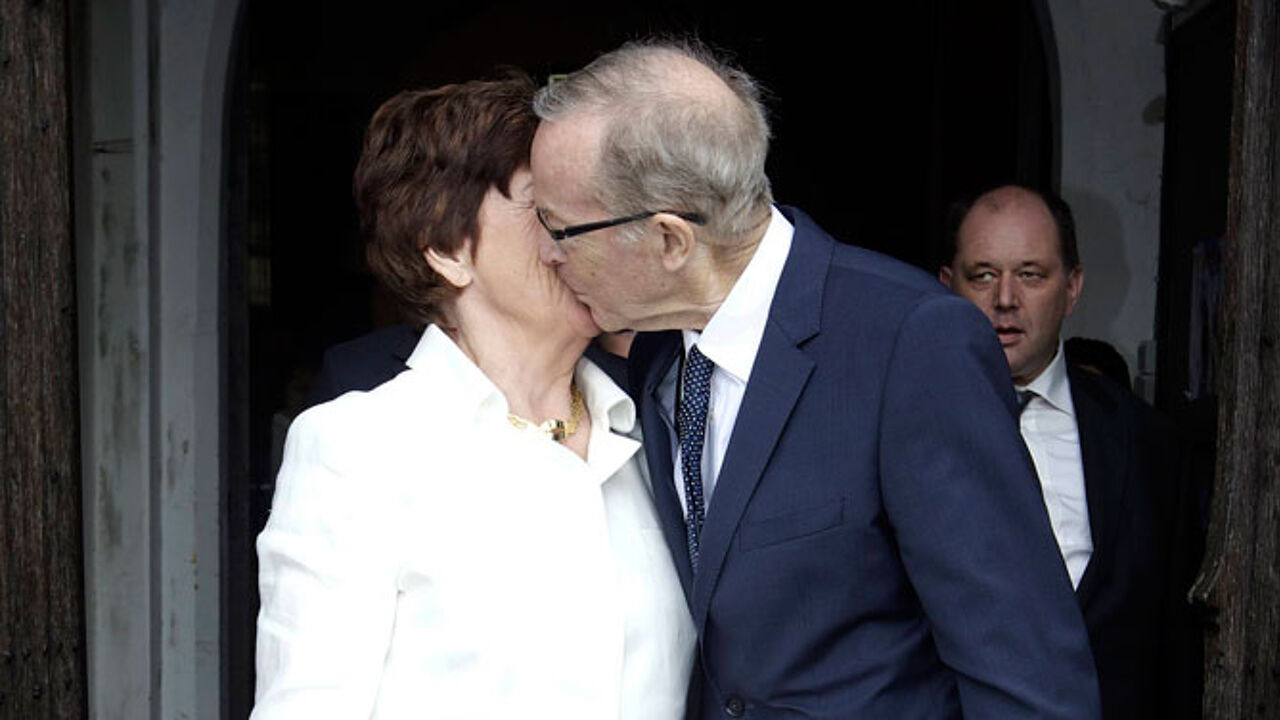 Mr Martens(77) was Belgium's nine-times Prime Minister, a political contemporary of Britain's Margaret Thatcher, he served without interruption from 1981 until 1992.
Some 300 people including numerous members of the couple's Flemish Christian democrat party attended the church ceremony.
The church wedding was only able to take place now following the death of Mr Martens's first wife earlier this year.
Former Premiers Jean-Luc Dehaene (pointing below) and Yves Leterme, Defence Minister Pieter De Crem and Flemish Christian democrat leader Wouter Beke all attended as did Jacques van Ypersele de Strihou, chief of staff to King Boudewijn and King Albert.
Miet Smet(70), a chief actor in favour of women's rights and former Belgian Environment and Emancipation Minister, told news people: "We would have done it earlier, if it had been possible."
The couple will head for the South of France shortly, but for their real honeymoon they are bound for Israel.