Wetteren wreckage cleared ahead of schedule
All seven carriages of the freight train that derailed in the East Flemish town of Wetteren just over two weeks ago have been now been cleared from the track. The announcement that the track had now been cleared of the wrecked train was given on Sunday evening, two days ahead of schedule. Work on repairing the damaged track and other infrastructure began on Sunday evening.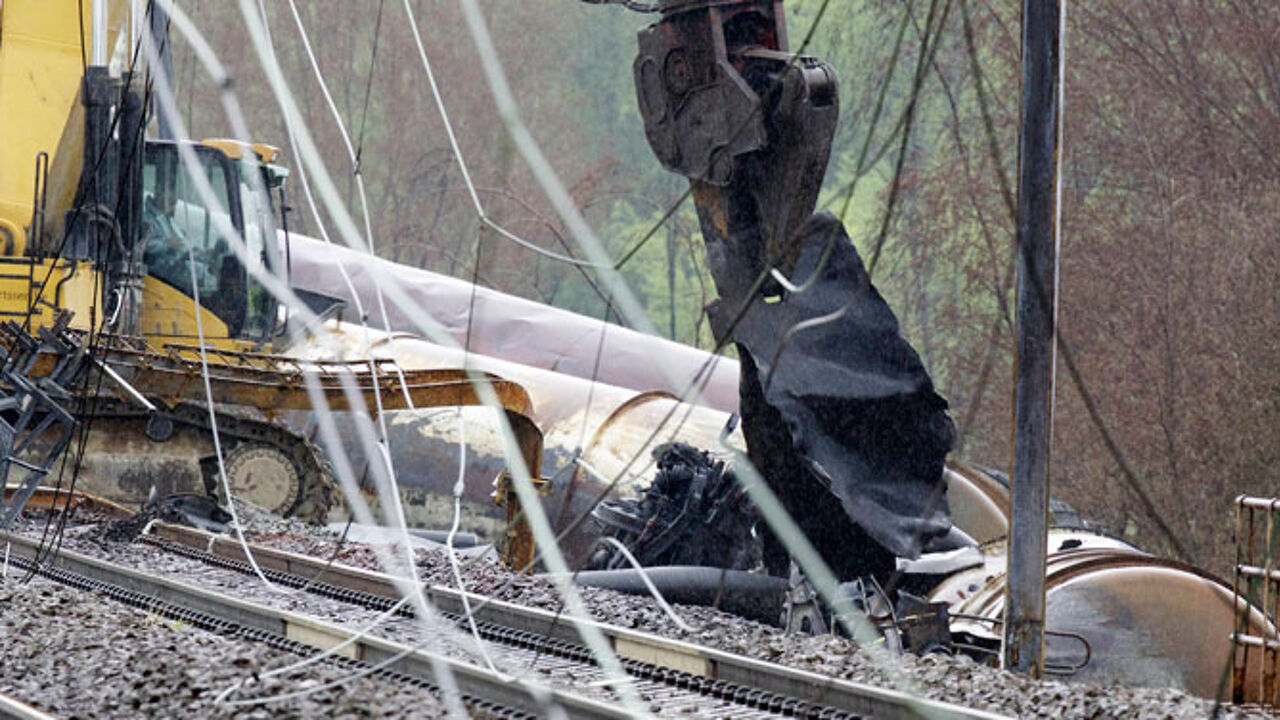 A spokesman for the rail infrastructure management company Infrabel told the VRT that this is proof that those working to clear the track have been working hard."
Work to clear the track of the wreckage began on Thursday and was planned to have taken five days. The wreckages has been cut up and taken away from the accident scene.
Work is now in progress to repair the track, points and overhead cables.
"It's a piece of rail infrastructure on the side where most of the local residents live." "This means that the ground can first be cleaned up."
Work to clean up the ground on the other side of the tracks will start later on Monday.