Flemish pigeon "Bolt" fetches record amount of 310,000 euros
A Chinese pigeon fancier paid the highest amount ever for a racing pigeon: 310,000 euros. The pigeon is Flemish, it was sold on the auction site Pigeon Paradise. The owner, a 66-year-old man from Vorselaar (Antwerp), sold his complete loft of pigeons for over 4 million euros.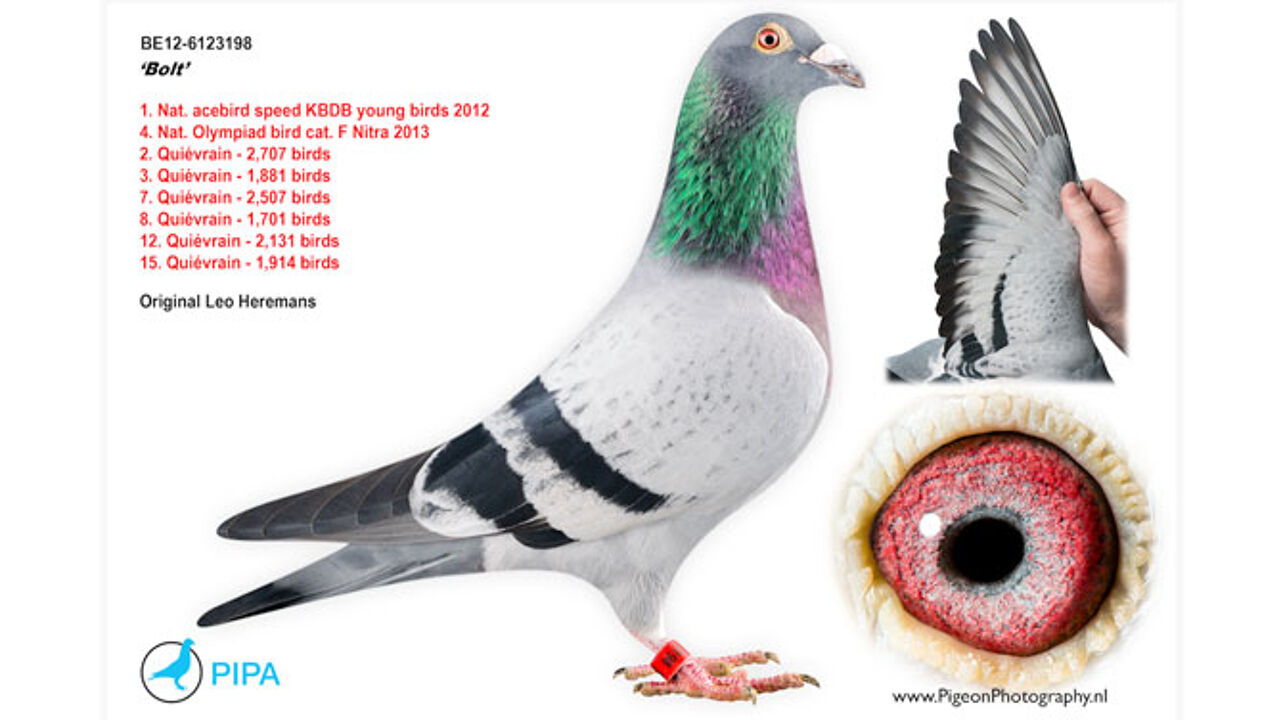 The racing pigeon was bred by 66-year-old Leo Heremans of Vorselaar. Flanders has a solid reputation where racing pigeons are concerned. "Bolt" is the 2012 sprint champion. Its Vorselaar owner also sold his complete colony of 530 pigeons, pocketing over 4.3 million euros. This is also a new record.
"Over the past years, a real hype was created around the owner's pigeons, as they were doing very well in various competitions. This explains why they fetched so much money", says Nikolaas Gijselbrecht of the pigeon site Pigeon Paradise. "You can compare it to artwork. A painting made by Picasso is worth more than one made by un unknown artist. It's the same with this pigeon."
The previous record price for one single pigeon was set by "Dolce Vita", which was sold for 250,400 euros to the Chinese businessman Hu Zhen Yu in 2012.