"I repeat: we will not move the club to Antwerp"
The vice-champions in Belgian football, Zulte Waregem, were negotiating a transfer to Antwerp, some 80 kilometres away from their present location. Or not? The club's fans, who were celebrating an unprecedented second place only a couple of days ago, are furious. "You can't just sell your soul", it was heard. The management denied the rumours later on.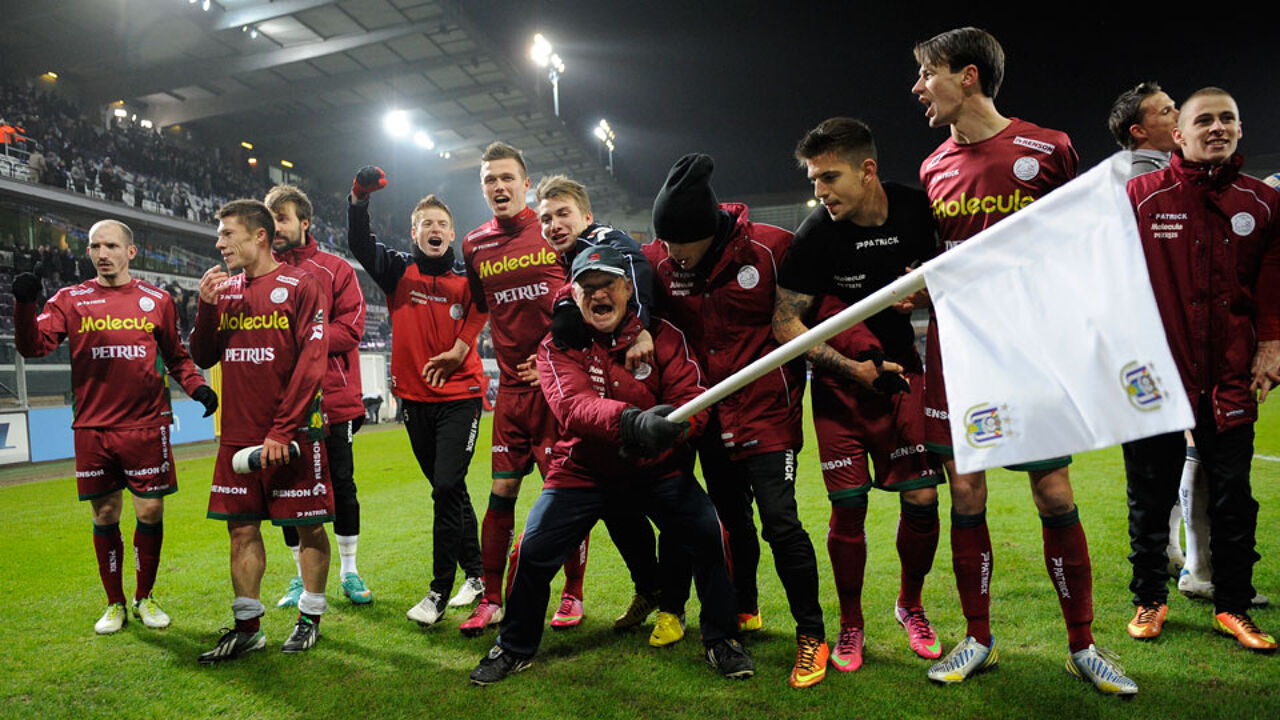 West-Flemish KSV Waregem, dubbed "Essevee" by its fans, merged with their East-Flemish neighbours Zultse VV in 2001 due to financial woes. The new club was called Zulte Waregem and plays in red, green and yellow in Waregem.
The new club had a very successful season, battling for the league title until the very last minute and grabbing second place, which guarantees it a ticket to the Champions League preliminaries. This marked the start of a big celebration among the supporters in the city of Waregem (small photo), starting on Sunday evening but continuing into Monday and even Tuesday. Nobody could suspect that the fun would be spoiled soon.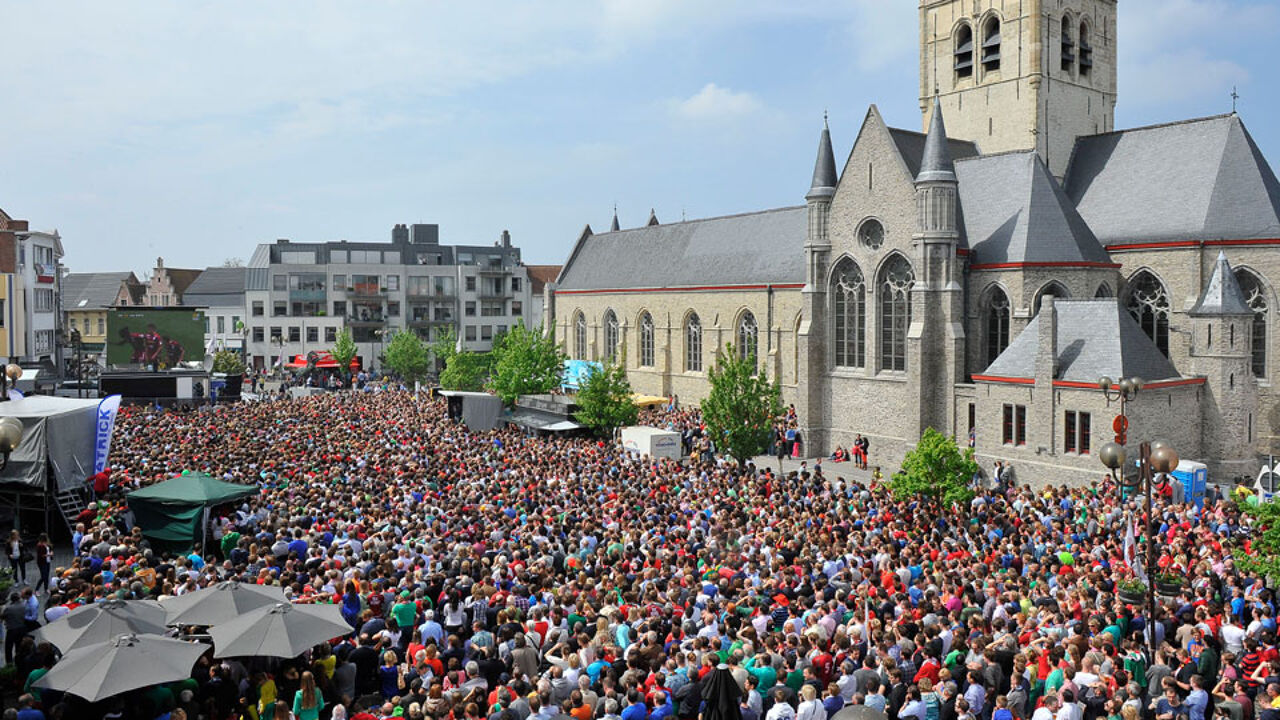 "A football club is not a factory"
The joy was short-lived, when it turned out that the club's CEO Patrick Decuyper is considering selling the club to the city of Antwerp. Antwerp is desperately looking for a top-flight club since Beerschot were relegated, and with the country's oldest club, Antwerp FC being stuck in second division. The city's Olympic Stadium at the Kiel would serve as the new arena for the newcomers.
However, chances that a switch will actually go ahead, are small considering the negative reactions. Zulte Waregem coach Francky Dury told reporters that he almost fell off his chair when he heard the news. The Waregem Burgomaster Kurt Vanryckeghem shows no comprehension. "I am furious. On Sunday, you're dancing on a stage, now you stab the fans in the back. I can't believe this is true."
Zulte Mayor Simon Lagrange says "a football team is not just a factory that you move to another location."
The fans are furious. "This is not football. This is a cheap attempt to make some money", they said, referring to the big money waiting for the club that would be prepared to play in Antwerp.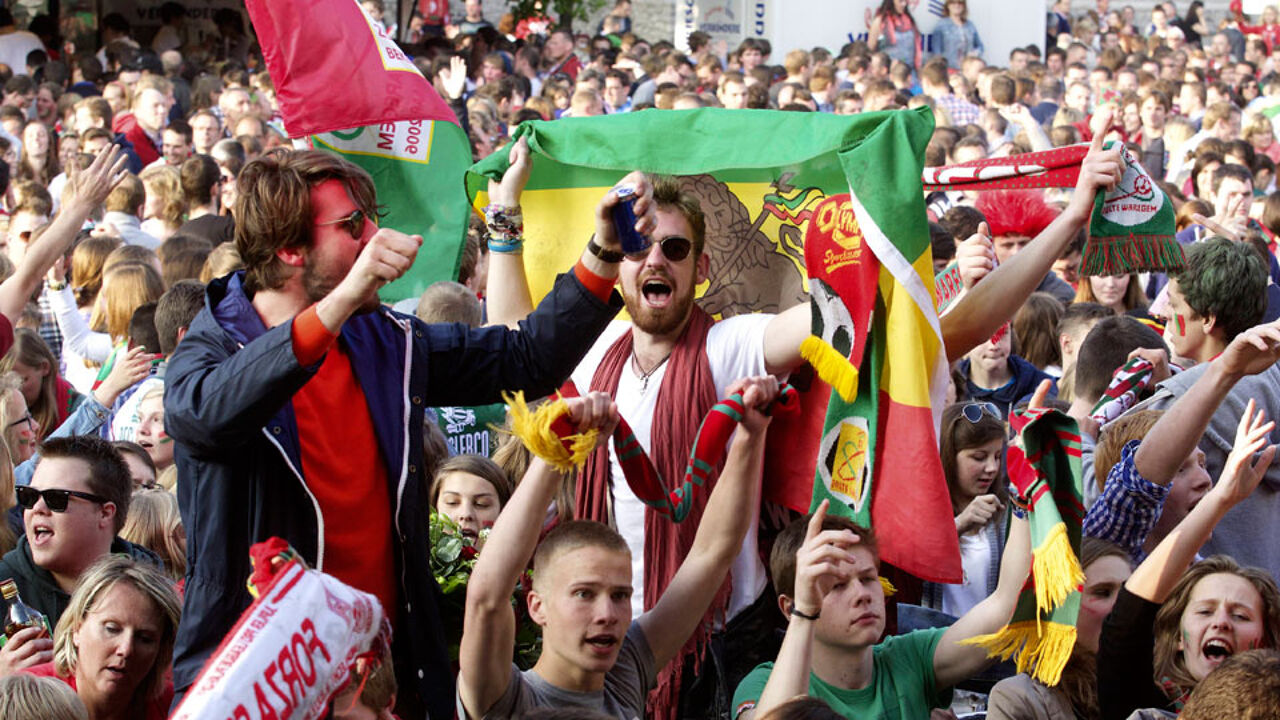 "We will not move to Antwerp"
Patrick Decuyper was surprised by storm that he caused, and said that "moving to Antwerp is not on the table." He played down the rumours, and explained that he only went to Antwerp to discuss European football with Antwerp Mayor Bart De Wever (Zulte Waregem has a small stadium and will have to move to another city for their European matches when playing Champions League, red.)
Mr Decuyper even organised a press conference this morning, to confirm what he had said earlier: "I repeat: we will not move to Antwerp", he told reporters.
To calm things down, Zulte Waregem had announced on its website this morning that it wants the rumours to stop. "We will play in Waregem next season", the statement said.