Last residents return home after Wetteren train disaster
All residents that had been evacuated after the Wetteren rail disaster, can return home. All but two, that is. Two residents lived so close to the scene of the accident, that a burning train wagon ended up in their garden, causing considerable damage. Meanwhile, new tests to measure pollution levels yielded reassuring results.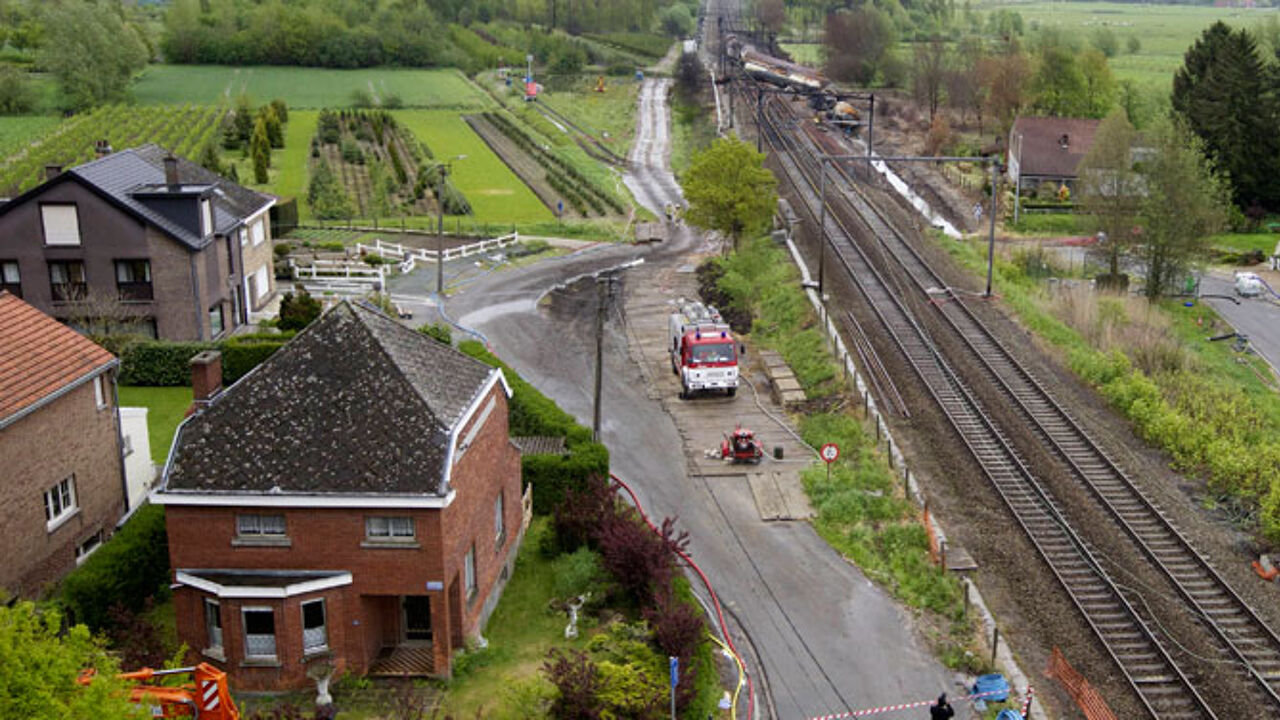 The rail disaster took place on Saturday morning 4 May, 18 days ago. A goods train carrying the dangerous chemical substance acrylonitrile derailed and crashed. A number of explosions and a heavy blaze followed. Apart from the havoc that was caused, it soon became clear that the rail disaster would also have a big impact on public health, as toxic fumes were released in the air and also through the Wetteren sewage system.
Several hundred people were evacuated. Local residents living in the so-called "red area", the area closest to the disaster, are the last to return home today. "It's a relief that we can finally get back home," one resident told the VRT. "We are reassured, because the latest measurements had excellent results."
The people returning home will have to take some precautionary measures, like letting the tap water run a few moments and open all windows and doors, in order to let as much fresh air as possible into the house.
Tests on fruit trees and vegetables grown in people's gardens were negative. The samples were taken last Saturday. "We couldn't find any toxic substances", Bea Hageman of the crisis centre announced. Samples taken from rainwater supplies showed "minimal" toxic residues. Water butts can best be emptied completely, it has been advised. Research into the pollution of the soil is still being carried out.