World War I commemorations in Liège, Ieper and Brussels
The federal government announced that special ceremonies to commemorate World War I will be held in the cities of Liège, Ieper and Brussels in August, October and November next year. More details were unveiled by the Belgian Premier Elio Di Rupo and the deputy PM's Pieter De Crem and Didier Reynders at a press conference.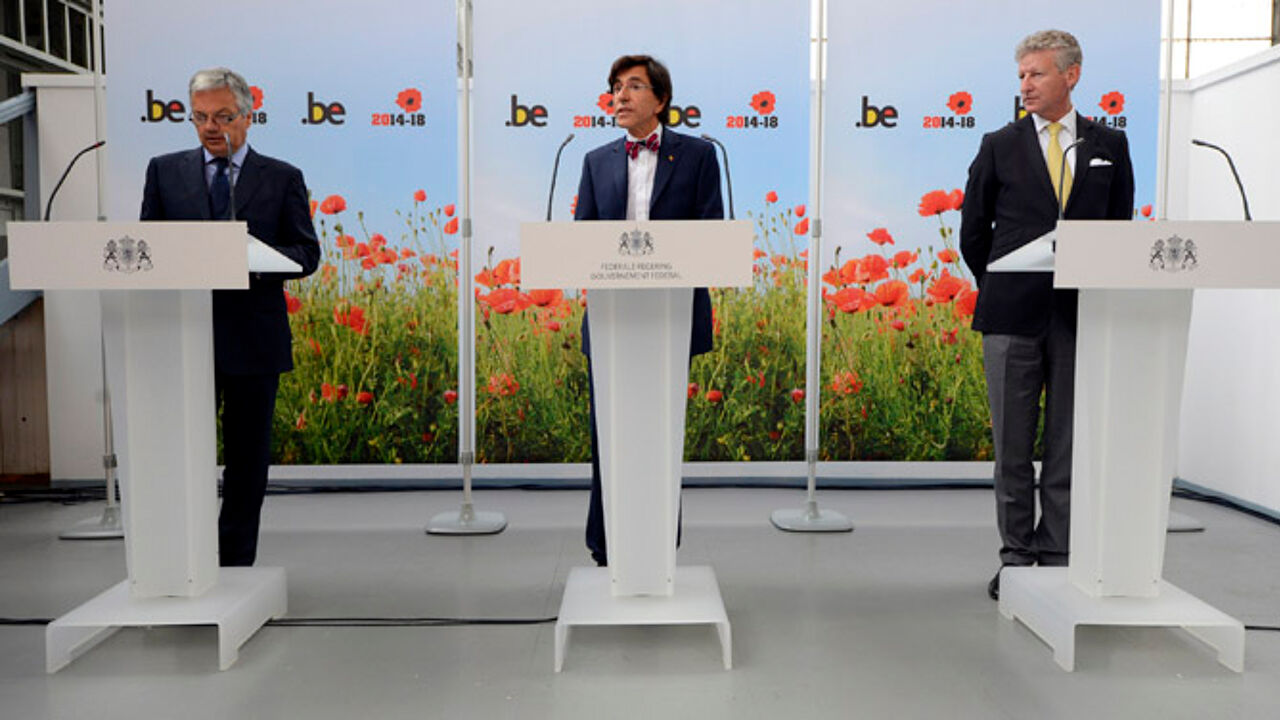 The federal commemorations to remember the victims of the Great War (1914-1918) take place on 4 August in Liège, 28 October in Ieper and the coastal resort of Nieuwpoort, and 11 November in Brussels.
"Our country played a crucial part in this dreadful episode in history", Mr Di Rupo (small photo) told a press conference. "For that reason, it is our task to keep the memory alive and to press for peace and world solidarity, all the more because the younger generation is not always aware of its importance."
Apart from the 3 biggest commemoration services, the federal government is also participating in four other, international events: on 4 August 2014 in Mons, from 1 January 2015 to 31 December 2016 in the Brussels Region, from 22 April 2015 to 28 May 2015 in Ieper and from 31 July 2017 to 6 November 2017 in Passendale.
Defence Minister Pieter De Crem also announced that a certificate will be created to honour towns or cities that were badly affected by the Great War.