"I started out in last place too"
Speaking in an interview in VRT television's Sunday morning-current affairs programme 'De zevende dag', the leader of the Flemish Nationalist Party N-VA, Bart De Wever has said that he doesn't consider it a problem that the man named as his likely successor Ben Weyts still has some work to do in the popularity stakes.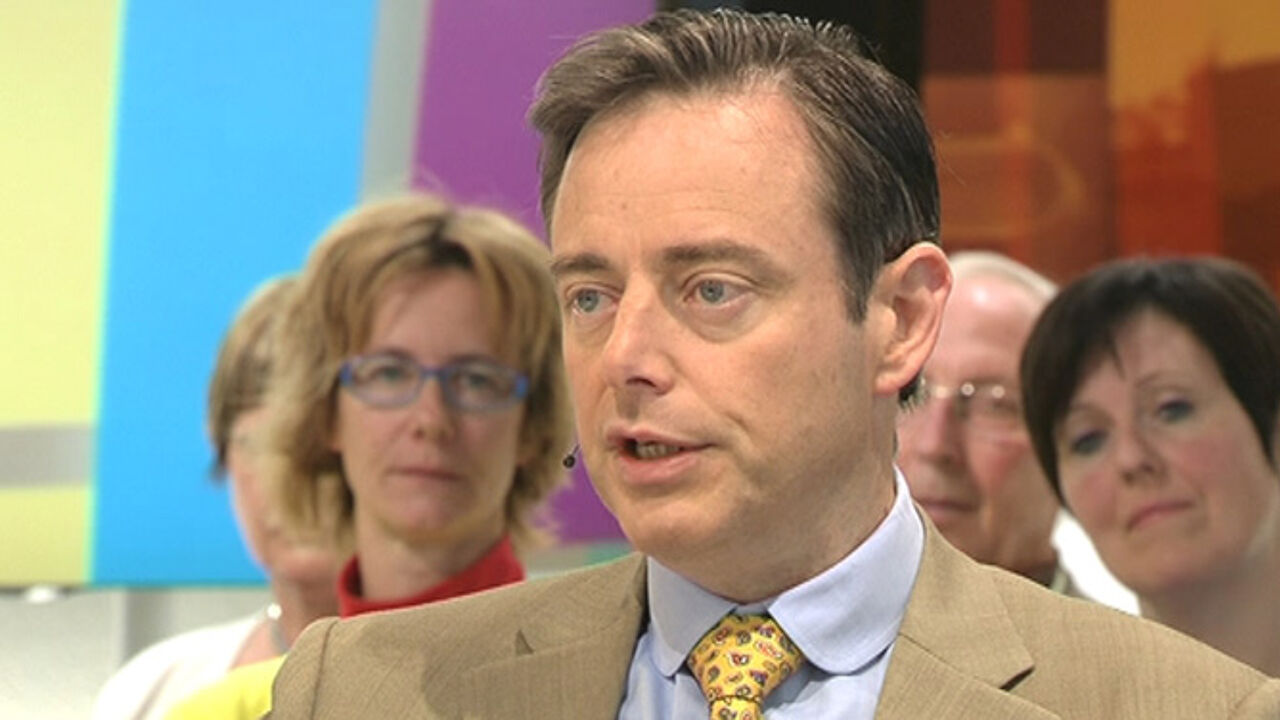 The Mayor of Antwerp said "I started out in last place too". Mr De Wever also confirmed that he intends to lead his party into next year's Flemish, federal, and European elections.
There has been speculation for some time when exactly the Flemish nationalists will elect a new leader. The party is due to elect its new leader next March. However, this would be just two months before the so-called "mother of all elections" on 25 May 2014.
When asked if the date could be put back until after the elections, Mr De Wever said that any decision to postpone the leadership elections would have to be taken by the N-VA's National Executive Committee.
"Maybe we will delay the election of a new leader because there won't be much time between the party congress and the elections and the party will be busy with other things."
Mr De Wever added that even if the name of the new party leader is known before the 2014 elections, it has always been the intention that he should lead the party until after the Flemings have chosen their representatives in the Flemish, Federal and European parliaments.
"In any case it has always been the intention that I would lead the party into the elections. I've always said I would and I intend to do so."
When asked about the last place in the VRT's recent popularity poll of politicians of the man named as his possible successor, Ben Weyts, Mr De Wever said "I started off in last place too".
"You shouldn't be too hasty in drawing conclusions. Things can change quickly in politics. In essence it's not about popularity, but policies. That's what people vote for. Politicians come and go, but the policies needs to be right."
 
Confederalist strategy
Bart De Wever also spoke of the strategy he intends to use to achieve a confederal Belgium. The nationalist leader says that a strong Flemish government should be formed first before talks begin on the formation of a federal Government.