"Tom Boonen paid Belgian taxman 2 million"
Belgium's cycling star Tom Boonen has paid his debts to the Belgian tax office. According to Het Laatste Nieuws, the Belgian champion arranged a bank transfer at the end of May, paying the Belgian state 2 million euros.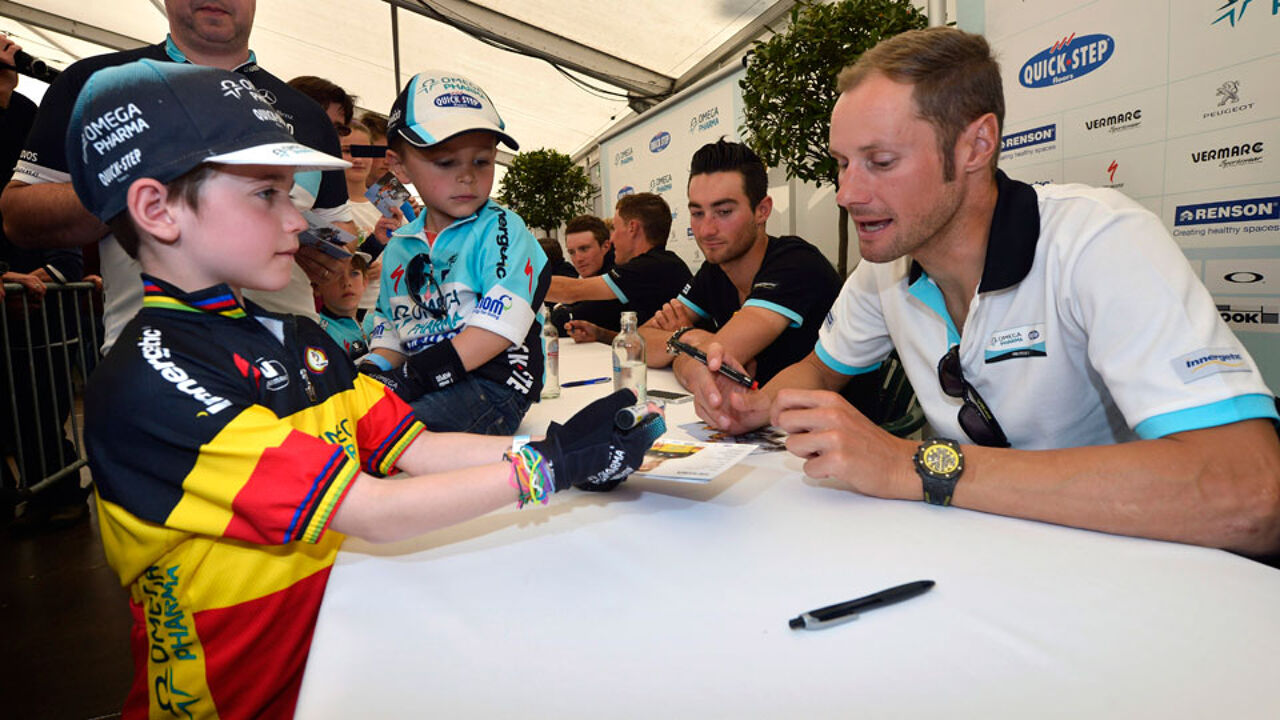 Tom Boonen (right) enjoys an immense popularity in Belgium and abroad. His recent Fan Day was a big success.
3 weeks ago, it was announced that the judicial authorities in Kortrijk (West Flanders) had started an investigation against Tom Boonen in a case involving tax evasion. Tom Boonen took up residence in the French Principality of Monaco for several years, but returned to Belgium in 2012. In Monaco, people don't have to pay any taxes on their income, on the condition that they live there permanently.
Kortrijk prosecutors are investigating whether Tom Boonen evaded Belgian taxes. It was claimed that he still owed the Belgian taxman 2 million euros. However, by settling his debts, it is possible that the investigation can be stopped altogether. No official announcements were made about the case.