Flemish government strikes deal on education reform
Late on Tuesday, the Flemish government avoided a deep crisis by finally breaking the impasse over a new education reform. The reform applies to secondary education and should make sure that children will have more time to make a decision about which courses they choose - and about their future in the long run. It is not certain when the reform will be implemented, but it will possibly be 2016 or even later.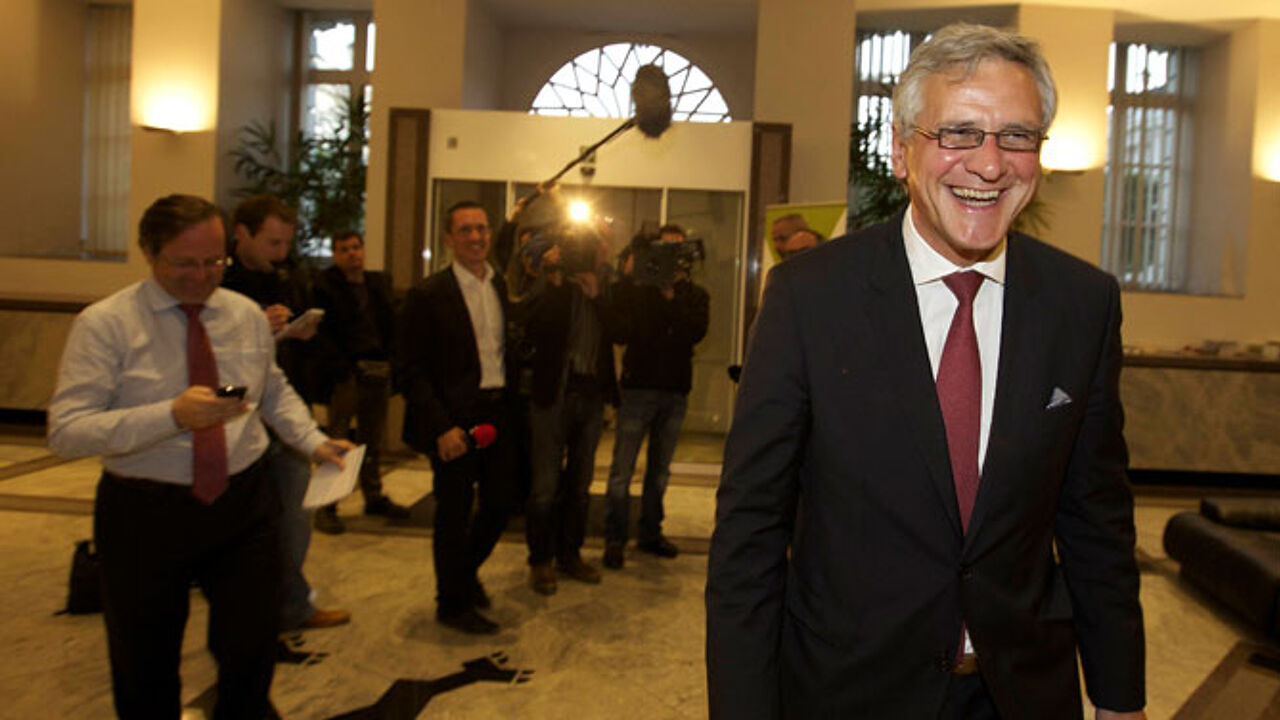 Kris Peeters with a smile: he has avoid the worst case scenario.
The aim is to give every pupil a bigger challenge and better chances. This starts at the end of primary education, when the pupils will receive more feedback, and with a better focus on French, technical courses, music and sciences.
Under the proposed reform, the best students can look forward to greater challenges in the first two years of secondary education, while weaker pupils will receive better support. The range of courses will be more general to give everyone a taste of everything. As from the second grade - the 3rd and 4th year - pupils will have the opportunity to make a more personalised choice, opting for one of the 5 following fields in a so-called matrix:
arts and creativeness
language and culture
sciences and technical courses
economy and organisation
welfare and society
the courses can be organised in a way to prepare the pupils immediately for the labour market, or to allow them more years to continue the studies 
However, schools will not be forced to adapt the new system. The proposed reform can also be scrapped altogether in 3 years' time, after a first evaluation. 
An empty box?
The Flemish nationalists of N-VA, who didn't want to go too far in changing the present system, claim that the reform is not obligatory. It's also possible that the next Flemish government (regional elections are taking place next year in May) decides to abolish the whole reform if it turns out that it's not working properly. This has led to critics saying that it is all "an empty box." N-VA chairman Bart De Wever puts the changes into perspective and says that pupils will still have to make a choice at 13 years of age.
The socialists of SP.A are happy that the traditional difference between ASO, TSO and BSO disappears (see below). Education minister Pascal Smet is delighted with the accord.
Flemish PM Kris Peeters (Christian democrat) called it a "historic accord", while CD&V chairman Wouter Beke praised his party colleague for "launching a reform that will make all pupils stronger."
Avoid talents being wasted, and equal opportunities
At present, children have to make a choice after finishing primary education, or early in secondary education: will they opt for a broad range of general, traditional courses like languages, maths, geography and biology (ASO) or will they follow more technical courses or even opt for a strict vocational training (TSO or BSO respectively). This strict differentiation will disappear.
It is virtually impossible for pupils to make the switch from BSO or TSO to ASO, as the level in ASO is generally considered to be higher. In practice, this led to parents sending their pupils to ASO first, in order to give them the chance to move to TSO or BSO when it turned out that they couldn't succeed, the so-called "waterfall system". This is something that the Flemish government wants to avoid in future, because a lot of time and energy is being wasted this way. At the same time, it was argued that pupils who may have excellent technical skills, try ASO first and stay there because they have good marks anyway. In this way, a lot of talent is being lost.