World's biggest brewer produces cans of drinking water
The Leuven-based brewer AB InBev is concentrating on a new product. On Thursday the brewer started to produce canned drinking water. The cans will be used to provide emergency drinking water in the event of a catastrophe.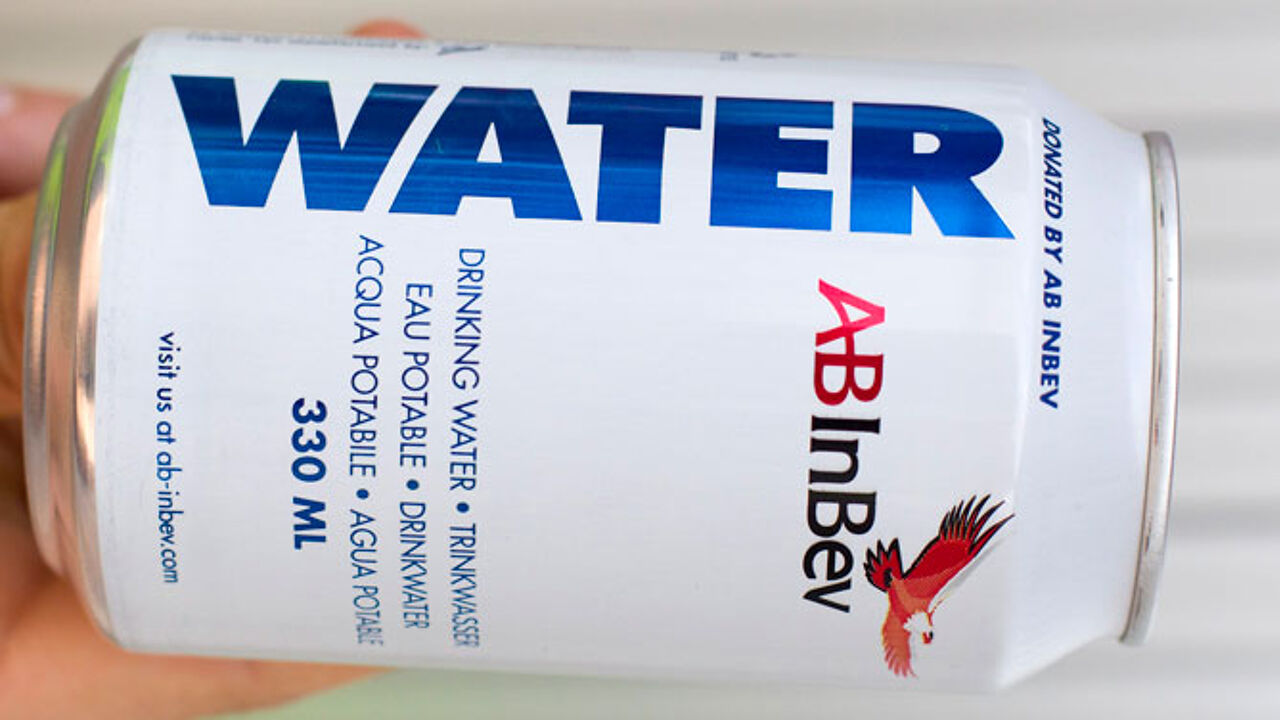 AB InBev hopes to make the cans available in the event of a humanitarian disaster in Western Europe. Some 100,000 cans of drinking water are being stockpiled.
The brewer announced the initiative on the occasion of World Environment Day.
Anheuser-Busch, the American brewer that was taken over by AB InBev a couple of years ago, has been producing similar cans in the US since the eighties. Some 72 million cans have already been handed out to victims of catastrophes including survivors of hurricanes Katrina and Sandy. Large stocks of canned drinking water are stockpiled at various locations across the continent of North America.
AB InBev CEO Carlos Brito: "In the event of such catastrophes water is what victims need most."
Brito points to the needs of the victims of the current floods in Central and Eastern Europe.
The emergency cans stay good for a year. When they remain unused at the end of this period, they can be donated to charities and new stocks are produced.