Vincent Kompany: broken nose, fractured eye socket and concussion
Belgians may have been in a state of intense jubilation following their win against Serbia in the world cup qualifier, for one poor Belgian the match will not only generate pleasant memories. Red Devils' captain Vincent Kompany broke his nose during the encounter and also suffered concussion and a fractured eye socket.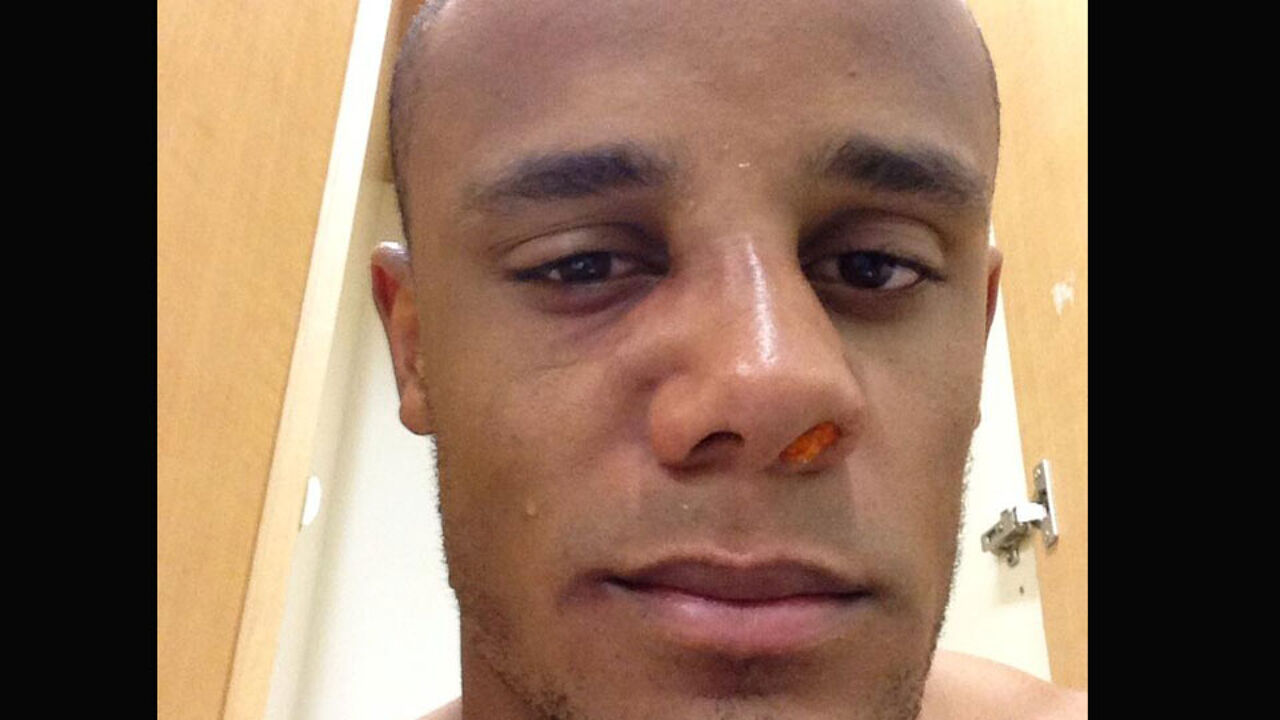 Bravely, the Belgian soldiered on to the end of the match, but then had to be taken to hospital where he stayed the night.
Kompany suffered the injury during the first half when the Serbian goalie wanted to give the ball a thump. The Manchester City player got in the way and also suffered a blow.
Kompany was treated by the side of the pitch, but then resumed the match. By the end of the match Kompany had realised that more was amiss entrusting the words "That goalie has hard fists" to newsmen.
Though in pain the Belgian skipper joined the players' party to mark their victory. He told the VRT: "I can't breathe anymore and I can't see a thing, but it was fantastic!"
He also tweeted: "The things you do for our country".
Kompany was then rushed to a Mechelen hospital where a nose fracture, a ruptured eye socket and slight concussion were all diagnosed.
By Saturday the Belgium skipper was allowed home.