Vincent Kompany to wear mask for six weeks
The doctor of the Belgian national soccer squad Kris Van Crombrugge has provided more details about the injuries sustained by the Belgian captain Vincent Kompany during the world cup qualifier against Serbia. The Serbia goalie wanted to give the ball a thump but the Manchester City player's head got in the way.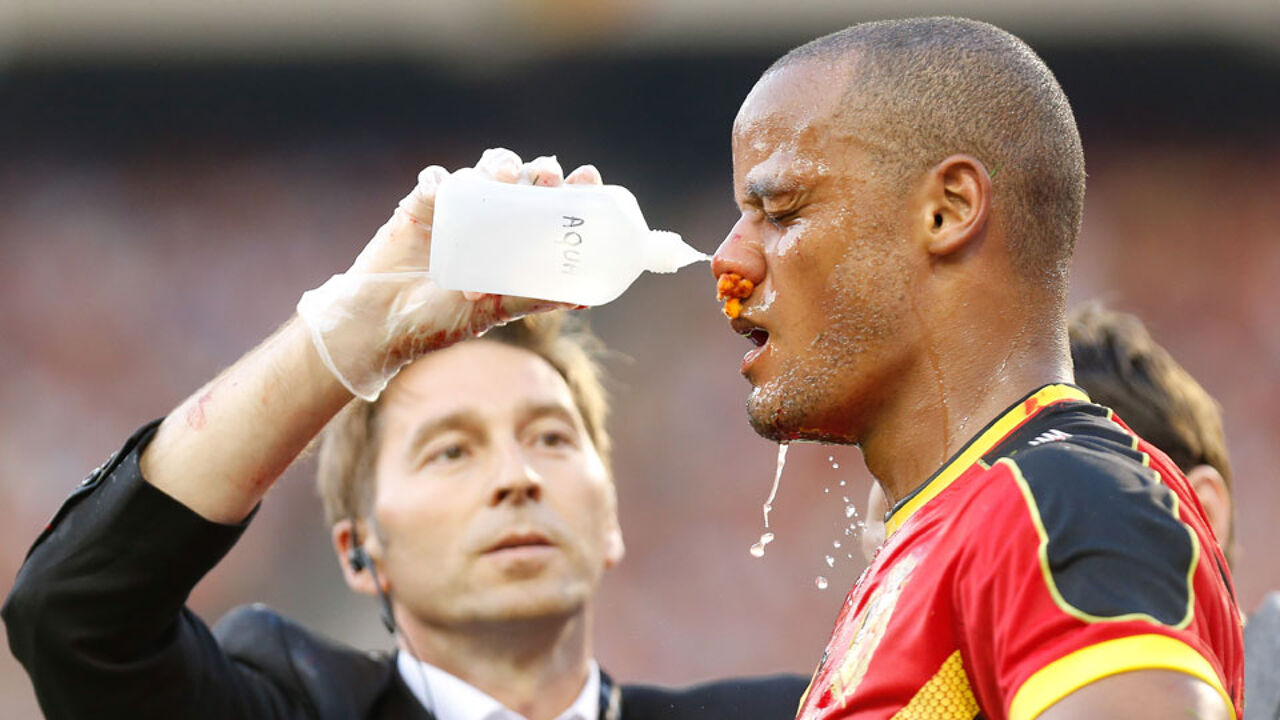 Kompany suffered a broken nose, fractured eye socket and concussion in the incident.
Dr Kris Van Crombrugge: "When I attended Kompany I immediately saw the blood, significant swelling and a serious trauma. Vincent was also a bit groggy for a while. We asked him some questions and he responded immediately. He played on. This was within the bounds of what is reasonable as we could provide follow-up at all times. Despite the problems Kompany had put down a top performance."
Kompany had to spend the night in hospital but that is standard procedure when concussion is suspected. He was allowed home on Saturday and was optimistic. He flew to Manchester by private jet as his family had stayed at home for the match against Serbia.
Dr Kris Van Crombrugge: "Vincent will now have to rest for a while as a result of the injuries and the slight concussion. In a couple of days we must decide whether his nose has to be put straight again or not. When he resumes training he will have to wear a mask for six weeks."