Belgian journalists protest outside Greek Embassy
Around 100 Belgian journalists have staged a demonstration outside the Greek Embassy in Brussels. The demonstration was held in protest against the closure of the Greek publish broadcaster ERT. The journalists handed in a petition demanding the re-opening of the ERT as soon as possible.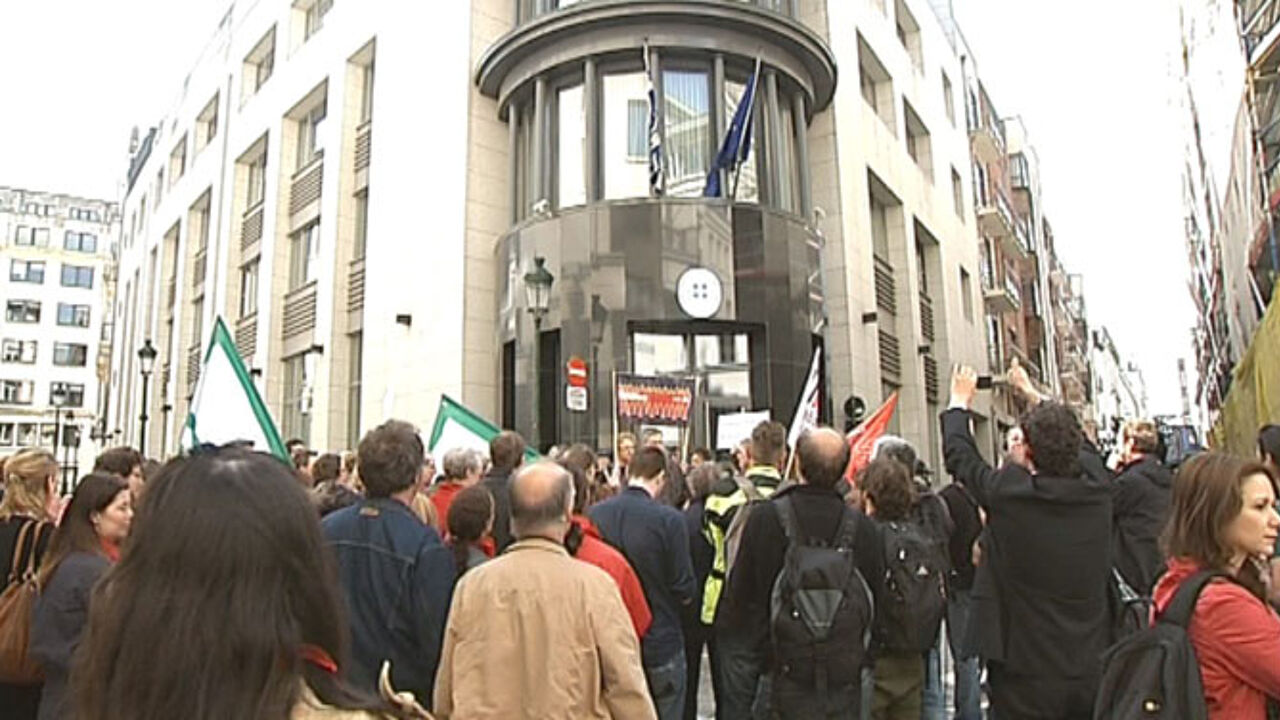 The "Stand up for journalism" demonstration was organised by the Federation of Belgian Journalists and the trades unions. It was intended to be a show of solidary with the more than 2,800 employees of the Greek public broadcaster that have lost their jobs.
Three national television channels, 7 national radio stations and 17 regional stations operated by ERT went off the air as a result of Tuesday's decision by the Greek government to close the public broadcaster.
A union spokesman told the VRT that the close "Threatens pluralism within the Greek media and democracy in Greece."
The unions are demanding that the EU puts pressure on Greece to reverse the decision. They also condemn the hard-hitting austerity plan that has been imposed on Greece by the Europe and the IMF.
"The austerity measures imposed by Europe and the IMF are not only impoverishing the vast majority of the population, but they are also undermining democracy in way previously never seen."