Budget review talks under way
The budget review talks got underway on Saturday afternoon with ministers in Belgium's Federal Government needing to find half a billion euro to ensure that this year's budget deficit remains below 2.5% of GDP. Speaking ahead of the talks the Flemish Liberal Deputy Prime Minister and Pensions Minister Alexander De Croo described the challenge set as "difficult, but achievable".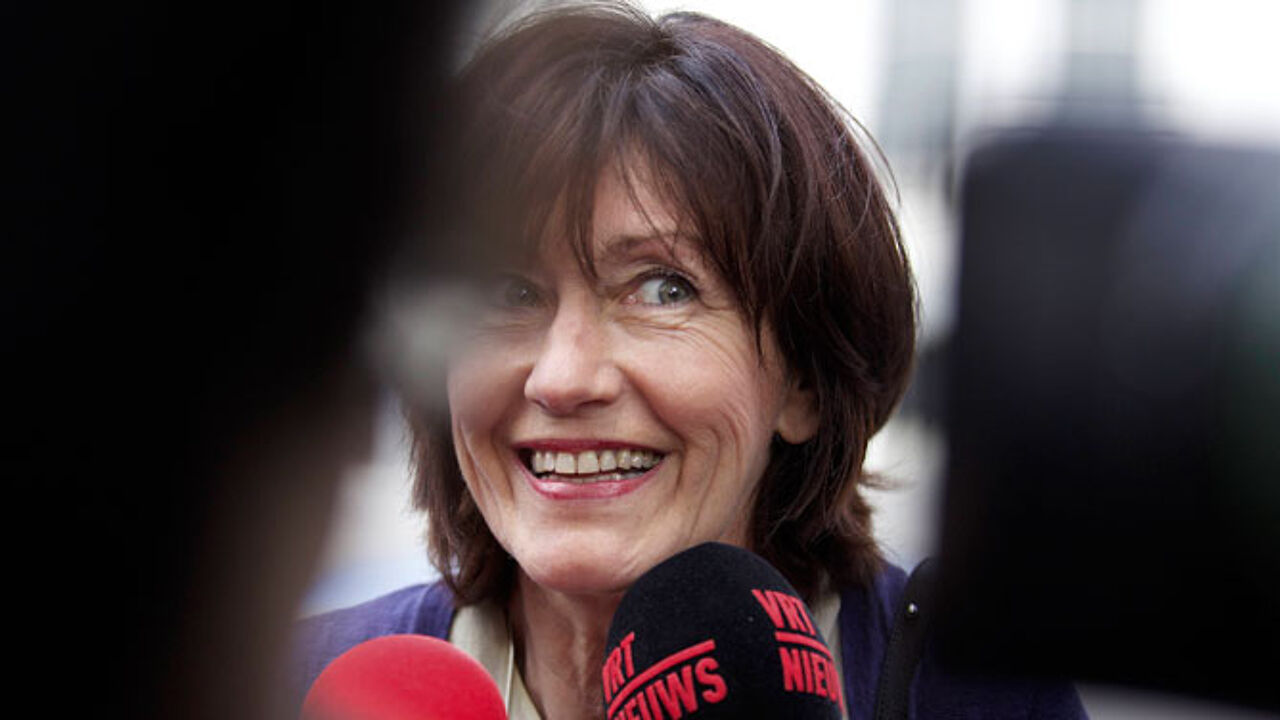 Meanwhile, the Flemish Christian democrat Deputy Prime Minister and Defence Minister Pieter De Crem said that he believes that there is still plenty of room for savings to be made. "If everyone had had one what we have done in the Defence Department, we would already be a lot further."
However, this view was not shared by Francophone socialist Deputy Prime Minister Laurette Onkelinkx (photo). "It still possible to make a lot more saving? Really?"
"We need to find more than 3 billion euro for next year. That is a gigantic sum." Ms Onkelinkx asked herself whether this would be possible without severely damaging the social and economic fabric of the country.
As we reported last week, the Federal Government needs to find half a million euro this year and 3.5 million euro in 2014 if it is to keep it to attain it budgetary objectives.
All the six Deputy Prime Minister attending the meeting have said that they want to take measures now that will have a positive effect on the 2014 budget.