Brussels taxi drivers stage protest action
Two organisations representing Brussels taxi drivers have demonstrated today. They denounce the fact that the Brussels Region obliges them to buy a new taximeter which sets them back some 3,000 euros. The cabbies were driving their taxis from the North Station to the Brussels Inner Orbital Road.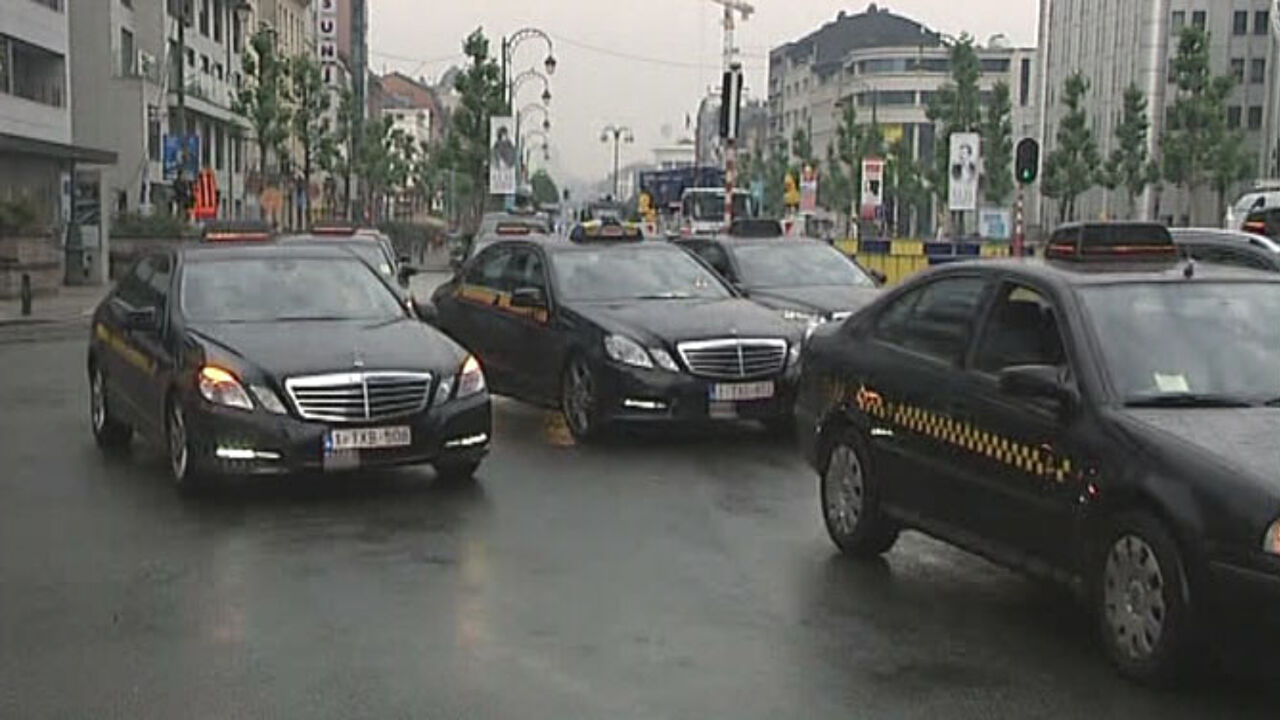 "They want to impose this on us and we are unhappy about that. I have a taxi meter in my cab from 2008. It works perfectly. You also have to know that the new one will cost double of what we have now", says Michel Tomelakov, spokesman for the Brussels taxi organisation ATB.
The discontentment is not new. Brussels taxi drivers are also unhappy about a number of other measures that the Brussels Regional Transport Minister Brigitte Grouwels imposed, in return for the creation of some 150 extra taxi ranks in Brussels. These include the introduction of a so-called code of conduct for taxi drivers and nuisance behaviour fines for customers who misbehave in taxis.
Demonstrators demand that the extra taxi ranks will be created soon, and repeat their demands to use the bus and tram lanes in the capital, in order to avoid losing time because of traffic congestion. They also want the problem of illegal taxis to be tackled thoroughly.
Between 150 and 200 taxis blocked the traffic on the Brussels small orbital road, which caused long traffic jams.